Soil tests around Grenfell Tower reveal 'huge concentrations' of toxins
Potential carcinogens could have health implications for local residents, Professor Anna Stec warns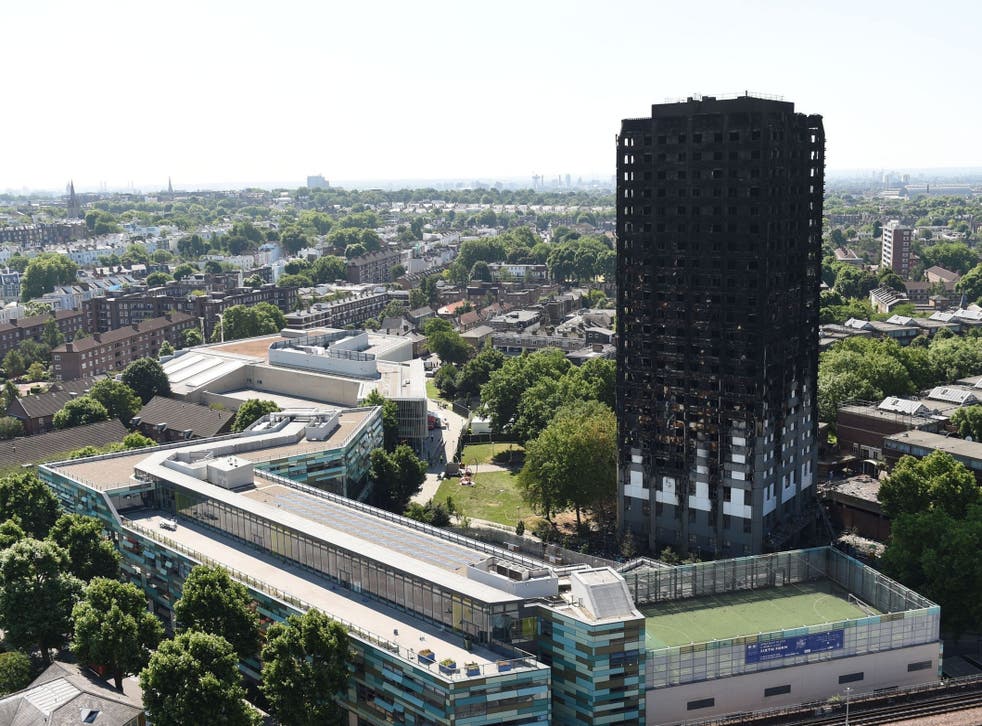 Soil tests around Grenfell Tower have reportedly revealed "huge concentrations" of toxins in the soil and dust around the west London tower block.
Professor Anna Stec, who conducted a toxicology study, early findings of which have been seen by The Guardian, is said to have found potential carcinogens that could have health implications for local residents.
The professor in fire chemistry and toxicity at the University of Central Lancashire warned senior health officials, the police and the Royal Borough of Kensington and Chelsea council (RBKC) of the need for further tests.
She is also said to have found high levels of hydrogen cyanide in the soil she analysed.
Professor Stec told the newspaper that she had taken a high number of samples from locations up to almost a mile away from the tower.
"As a result of this work, I already have datasets that indicate a number of toxins that have not yet been measured by Public Health England (PHE), who have already looked into air quality," she said. "I think my research will show there are a number of added toxicants that need to be measured, but it's important to emphasise that this work has not yet been completed – and we still need to carry out a lot of analysis before we can be completely sure of the implications.
"The findings will need to be validated before they are published."
Seventy one people died in the blaze on 14 June last year, with a 72nd victim dying months later in hospital.
Last month, Professor Stec was instructed by the public inquiry into the blaze as an expert witness. She will provide a report to determine the fire derived toxicants and related deposits present in the tower and their origin.
Grenfell Tower Inquiry: photos of inside the flat where fire began

Show all 18
A spokesman for PHE said the agency had received a phone call from the professor but had not been briefed and had not seen the data.
The agency has been monitoring the air quality around the tower and has consistently said it has found nothing of concern.
A PHE spokesman said: "Local authorities are responsible for assessing and legally determining contaminated land within their communities. PHE is aware of Professor Stec's preliminary research but it has not been shared with us and therefore we have not had the opportunity to review the evidence being referred to.
"PHE awaits the research with interest and will carefully consider the results. We are continuing to fully support local health partners and the Grenfell community to ensure that they have access to best available public health evidence and advice for ongoing monitoring and surveillance of people directly impacted by the fire."
An RBKC spokesman said: "Our priority is the long-term health needs of all those who have been affected by this terrible tragedy, and we will work with our health partners to examine carefully any new evidence about the impacts of the disaster on local residents."
It was recently announced that Grenfell survivors and surrounding residents are to be given special screening to examine the effects of smoke inhalation and possible asbestos exposure, health chiefs have announced.
NHS England said it would provide up to £50m to fund long-term screening and treatment for those affected by the Grenfell Tower fire.
It follows calls from the Grenfell coroner, Dr Fiona Wilcox, for the NHS to set up a screening programme for those who were exposed to smoke and dust in the fire.
Press Association
Join our new commenting forum
Join thought-provoking conversations, follow other Independent readers and see their replies