London fire: Family and friends appeal for loved ones still missing following Grenfell Tower blaze
Hope remains that missing loved ones will be found safe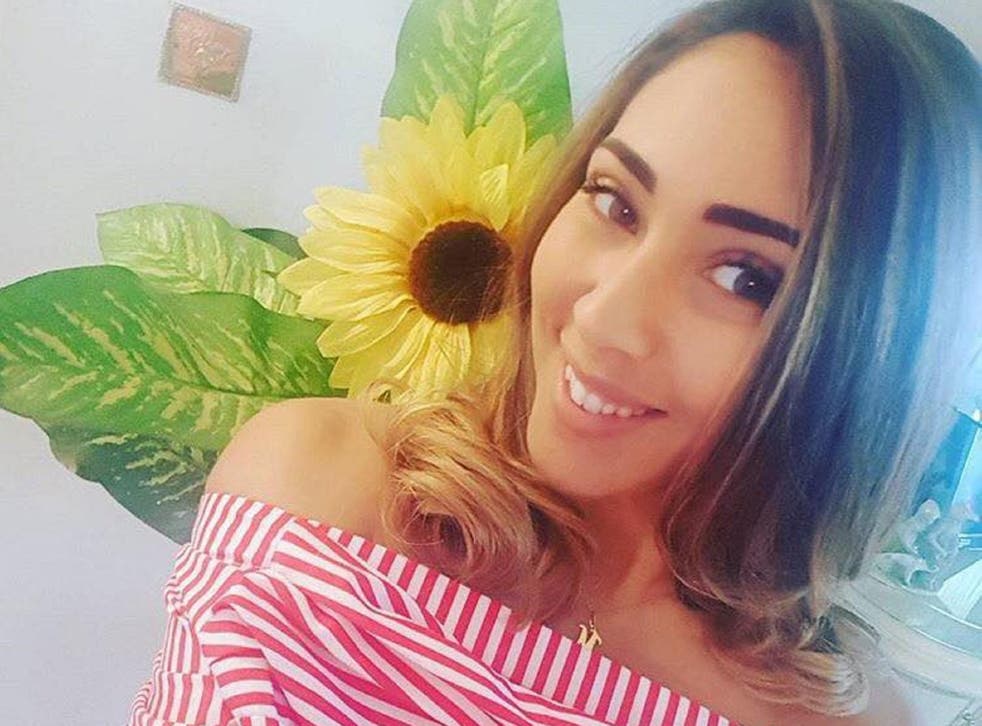 Families and friends have appealed for missing loved ones who were in Grenfell Tower when a fierce blaze ripped through the north Kensington building on Wednesday night, killing at least 12.
Police have warned that the death toll is expected to rise "considerably", but there remains hope that missing people could still be found safe.
More than 70 people were treated in hospital, with 18 said to be in critical condition, following the fire which saw residents jumping from windows in a desperate bid to escape the burning tower.
Here are some of the appeals that have been made by friends and relatives hoping to track down their loved ones:
Jessica Urbano
Twelve-year-old Jessica Urbano, who lived on the 20th floor of Grenfell Tower and was last heard from when she told her mum on the phone that she was on the stairs of the block with other people, remains missing.
Jessica's aunt, Ana Ospina, posted an image of the young girl, said to be about 5ft tall, on Facebook, saying: "Please continue to share the photo of my niece who has not yet found her.
"I know there are people who say they already found her, but the reality is that there has been no news of her."
Ms Ospina later told the Press Association (PA): "She last spoke to her mum when she borrowed a phone and told her she was on the stairs with other people.
"We than have had unconfirmed reports/sightings of her outside of the flats and also being put into an ambulance, but we have checked hospitals and no news."
Mohamed Neda
A man whose wife and son are being treated in hospital following the blaze remains missing, after he was last seen trying to help people on the top floor of the building, according to friends and relatives.
Mohamed Neda, 67, and his family, who lived on the 20th floor of Grenfell Tower, were described by "the most wonderful family of Afghan Brits" by friends who are now appealing for information on social media.
"We know a family that's been involved in the fire last night. They are called the Nedas and are the most wonderful family of Afghan Brits who have worked with us for many years," wrote family friend Ariana Neumann Rodger in a Facebook post.
"The 22 year old son, Farhad, is being treated at Chelsea and Westminster, the mother Folora "Shakila" is in intensive care at Kings College Hospital and the dad Mohamed 'Saber' is missing.
"They lived on the 20th floor and Mohamed Saber was last seen on the stairwell injured and helping neighbours.
"I have just seen Farhad in hospital and he is in shock and desperate for news. He has just been taken to intensive care as he was having trouble breathing."
Mr Nader's nephew, Zia Popal, also appealed on Facebook, writing: "My Uncle Mohamed Neda is missing following the fire at Grenfell tower. He was on the top floor of the building trying to help people and went missing since.
"We have already been to all he five major hospitals but they do not have him registered."
Mariem Elgwahry
Mariem Elgwahry, who lived on the 19th floor of the tower, has not been seen since the early hours of Wednesday morning, according to her long-time friend Emma Evans.
Ms Evans said Ms Elgwahry had last been heard from when she spoke to another friend in the tower block - who was since confirmed safe - at around 2.30am.
She added that her family and friends had been searching local hospitals, along with shelters and reception centres set up in the West Kensington area, but had received no news that either she or her mother, Suhar, were safe.
Ali Yawar Jafari
Eighty-two-year-old Hamid Ali Jafari is thought to be among those missing after he lost contact with his mother and sister, who lived with him on the 10th floor of Grenfell Tower, according to his son.
The younger Mr Jafari told PA he had been to several rescue centres throughout the day since first reporting his father missing on Twitter just before 8am on Wednesday.
Mr Jafari told the Telegraph: "He was with my mother and sister in the lift and she said the lift stopped on the tenth floor and he said there was too much smoke and he couldn't breathe.
"He got out of the lift and then the doors shut and it didn't stop again till the ground floor."
Khadija Saye
Khadija, a 24-year-old whose artwork is currently showing in the Venice Biennale, was in her flat on the 20th floor with her mother Mary Mendy, who is thought to be in her 50s.
Labour MP David Lammy, whose wife mentors and employs Ms Saye, appealed for information about her on social media, urging people to share a photo of her and get in touch with any information.
Mr Lammy said Ms Saye was a "dear friend of the family", describing her as a "beautiful soul and an outstanding emerging artist".
His wife Nicola Green said Ms Saye was last heard from at 3am when she was direct messaging from her flat.
Mohammed Abdul Hamid
A colleague of Mohammed Abdul Hamid, who lived on the 17th floor of the block, appealed for information after the young man remained unaccounted for late on Wednesday afternoon.
Barrie Gough wrote on Facebook: "I have a valued member of my team missing who lives with his family in the Grenfell Tower on the 17th floor.
"Currently missing And unaccounted for. With the full permission of his family could you please help share this so we can find him safe and well."
Join our new commenting forum
Join thought-provoking conversations, follow other Independent readers and see their replies