Grenfell Tower: Residents of private block of flats handed £2m bill to replace 'flammable' cladding
Leaseholders of the 93 flats estimate total charges could be in excess of £31,300 per household, payable as early as March 2018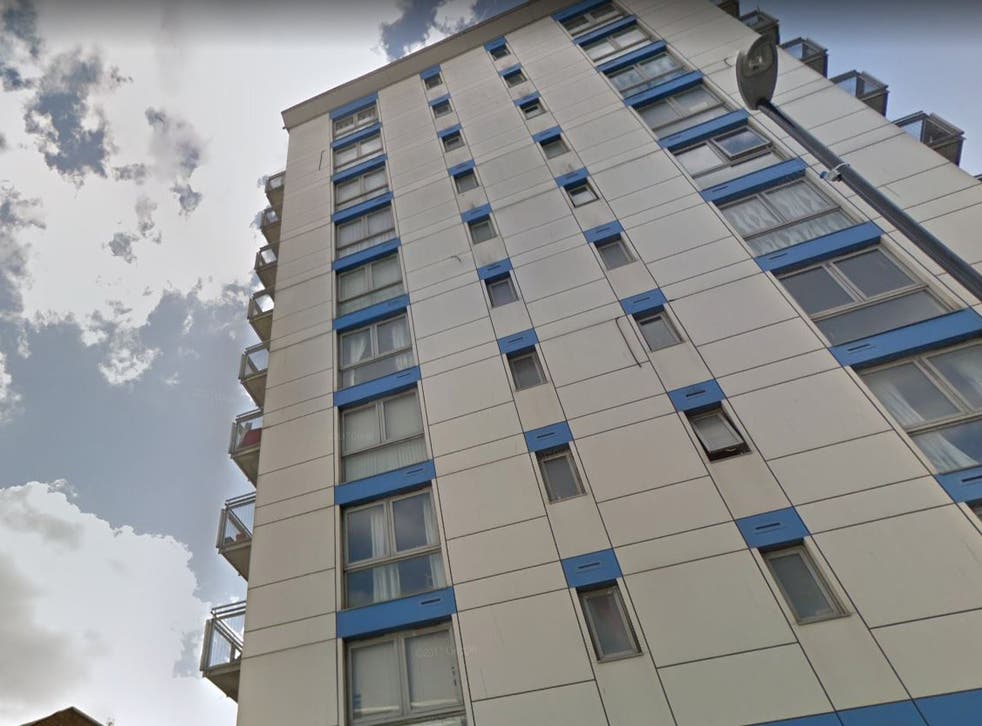 "Terrified" residents of a high-rise tower block fitted with the same cladding as Grenfell Tower are being asked to pay millions to carry out urgent fire safety work.
Leaseholders of the Citiscape block in Croydon, South London, have been handed a combined £2m bill to replace the aluminium composite material (ACM) panels, the same type as those believed to have aided the spread of the blaze in north Kensington in June.
The privately-owned tower was one of 228 buildings to fail combustibility tests in the wake of that, which claimed 71 lives.
But the building's owner said it was not its responsibility to pay, despite instructions from the Department for Communities and Local Government (DCLG) that the cladding should be replaced due to its "high combustibility" risk.
Management company FirstPort asked leaseholders to fund the new panels, and find a further £300,000 a year to fund a full-time fire marshall.
FirstPort have claimed the costs are "maintenance to be claimed under service charge".
Residents of the 93 flats estimate the total charges could be in excess of £31,300 per household, which could be payable as early as March 2018. Work on the building will only begin "once full funds are in place", according to FirstPort.
Grenfell Tower memorial service: in pictures

Show all 31
One resident, who asked not to be named, told The Independent leaseholders are "really scared" and "don't know what to do".
"Of course we couldn't afford that. These flats are worth anything between £200,000 and £300,000, no more. Who can afford this? Show me one person who can afford this," they said.
"It could be £50,000 each, it would cost more than what people put down as deposit and stamp duty in the first place.
"This has really shocked us. We are being taken to a tribunal in February where the freeholder will be represented by lawyers – we don't have lawyers, we cant afford lawyers.
"We are the normal public, working away, paying our taxes and nobody cares."
Residents said they felt "abandoned" and "betrayed" by government after DCLG urged private landlords to absorb costs for cladding replacement works, but stopped short of introducing any law that requires them to do so.
Richard (surname withheld) said his 95-year-old father had barely enough money to cover his winter bills.
"My father who has resided at Citiscape since 2004, is now 95 years of age.... it is unreasonable to make such a demand from a pensioner receiving only the state pension being barely sufficient to cover the winter bills and his daily upkeep," he said.
Alex Blanc, 37, who owns a two-bedroom flat in the tower, said: "This situation has become out of control. I'm very worried about the prospect of losing my flat. I have contacted Estate Agents to try and sell it but they told me this flat will never sell under those circumstances. My equity has also become negative since this debacle."
The leaseholders will be taken to a tribunal by FirstPort on 9 February, where a decision will be made over who is obliged to pay for the works. The ruling is likely to set a precedent for the more than 200 other private buildings that identified fire risks in the wake of the Grenfell blaze.
A FirstPort spokesperson said: "We recognise that the potential costs are significant and are committed to minimising them, while putting residents' safety first. The government has pledged to offer support to owners and residents of high-rise buildings. However, given the pressing need to undertake these essential safety works and the potential costs to leaseholders, we and others in the property industry welcome any clarity the government can provide on what support will be made available."
A housing ministry spokesperson said: "All of the councils and housing associations we are in discussions with have said they are not going to pass on the costs of essential fire safety measures to individual flat owners within their buildings.
"We are clear we would like to see private sector landlords follow the lead of the social sector and not pass on the costs."
Join our new commenting forum
Join thought-provoking conversations, follow other Independent readers and see their replies