Grenfell Tower: Council asks survivors to 'bid' against each other for permanent homes
'I never thought I would have to worry about my mum being depressed, inconsolable and suffering from survivor's guilt because she witnessed people she knew jumping out of windows'
Lucy Pasha-Robinson
Tuesday 22 August 2017 00:01 Comments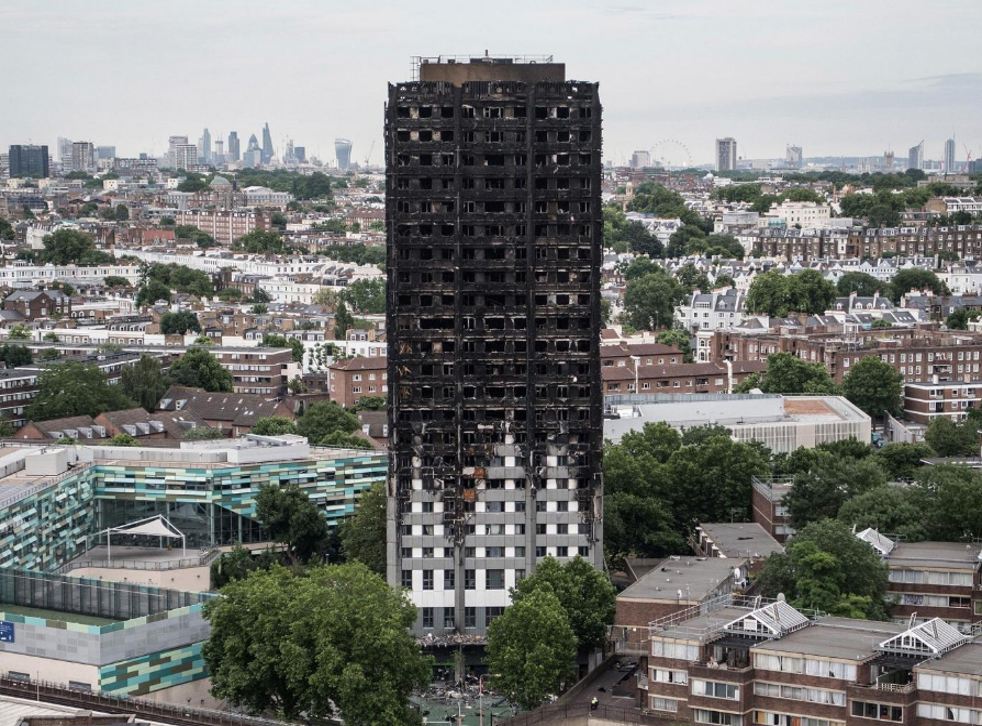 Kensington council (RBKC) is facing fresh criticism after inviting survivors of the Grenfell Tower fire to "bid" against each other for permanent accommodation.
Survivors were able to logon to a website from Monday morning to register their interest in about 100 flats made available at Kensington Row, Hortensia Road and Tavistock Crescent, more than two months on from the tragedy that claimed at least 80 lives.
RBKC are using a ranking system that allows certain residents priority, including those who lost family in the fire or have a disability. Families with children will also receive higher priority status than those without.
Survivors in the same eligibility band who bid for the same property will be given priority based on how long they had lived in Grenfell Tower. The council also made clear that properties will only be viewed by one household at a time.
But the allocation method was criticised by survivors, MPs and campaign groups who said it was making life more difficult for survivors by effectively putting them in direct competition with each other.
One woman, who wished only to be identified as Khadijah, said her 69-year-old mother and 13-year-old brother, who escaped the burning tower, are still living in hotel accommodation and have no idea how to enter into the bidding process.
"As of Friday they were told to bid along with everyone else but my mum has no idea what she is supposed to do with the bidding," she told The Independent.
She said survivors should be allocated properties rather than having to worry about entering into competition with their neighbours while they are still suffering trauma.
"What we're expecting is for the council to know how many properties they have, categorise those, [and get survivors] to view them. The bidding process is too strenuous and time consuming. It's causing unrest between the survivors," she said.
Khadijah said her mother and brother have received no timeline for when they can expect to be rehoused despite her mother being elderly and her brother suffering from learning disabilities.
"My brother suffers from ADHD and autism, he is used to routine, they have to stick to routine, but him and mum were forced into sharing the same hotel room and he was just being horrible and aggressive," she said. "The council would not help in getting an adjoining room for him."
In Pictures: Grenfell Tower after the fire

Show all 51
The family have so far received two offers of temporary accommodation but the first was far outside the borough and the second was in front of a busy flyover, which the family said would have posed a serious safety risk for Khadijah's 13-year-old brother who has complex needs.
"Every morning I'm waking up going from the frying pan to the fire, it's just endless," she said.
"You always worry about your parents in their old age but I never thought I would have to worry about my mum being depressed, inconsolable and suffering from survivor's guilt because she witnessed people she knew jumping out of windows."
Deputy leader of RBKC Cllr Kim Taylor-Smith said using the website was the "fairest and quickest" way for survivors to view and choose a new home.
But Tottenham MP David Lammy, whose friend Khadija Saye died in the fire, called on the council to take charge of allocating properties on a case by case basis.
Hundreds march silently to mark two months since Grenfell Tower fire
"Grenfell survivors should not be forced into bidding against each other for properties whilst they grieve for their loved ones and try to rebuild their lives," he said.
"It is incumbent on the local authority to find appropriate permanent accommodation for each and every family and support them through this process, not wash their hands of this responsibility so that traumatised and vulnerable people are bidding against each other for properties online.
"This is yet another example of RBKC abjectly failing to provide Grenfell survivors with the support that they need."
Moyra Samuels, coordinator for Justice4Grenfell, said survivors felt "aggrieved" at having to compete against their neighbours.
"Really it would have been better to be assigned properties, it would have created less tension where there is already a lot of stress in the community," she said.
"RBKC has done this with good intentions but as usual it's done in a very piecemeal way and it's creating anxiety."
It comes as a majority of survivors remain in hotel accommodation.
So far, 177 offers of accommodation have been made, 58 offers have been accepted and 23 households have been rehoused.
Cllr Kim Taylor-Smith, deputy leader of RBKC, said: "Finding people a permanent new home is our absolute priority. We know that for people to start the process of rebuilding their lives they need the security of a home for life. We have already been working with 23 families that have lost people in the fire to help find a new home.
"We now want to help 153 further households who have lost everything in the fire.
"The council has acquired more than 100 properties for Grenfell survivors and is in the course of spending tens of millions more to add to our property stock. The fairest and quickest way for people to view and choose a home we believe is using the website.
"People have spent too long in hotels and emergency accommodation, and we can now start getting them out of there into homes that they choose."
Register for free to continue reading
Registration is a free and easy way to support our truly independent journalism
By registering, you will also enjoy limited access to Premium articles, exclusive newsletters, commenting, and virtual events with our leading journalists
Already have an account? sign in
Join our new commenting forum
Join thought-provoking conversations, follow other Independent readers and see their replies