Grenfell Tower fire: Majority of survivors still in emergency accommodation seven weeks on
Campaign groups say the situation is a 'testament to the continuing misery' of the community
Lucy Pasha-Robinson
Wednesday 02 August 2017 17:28 Comments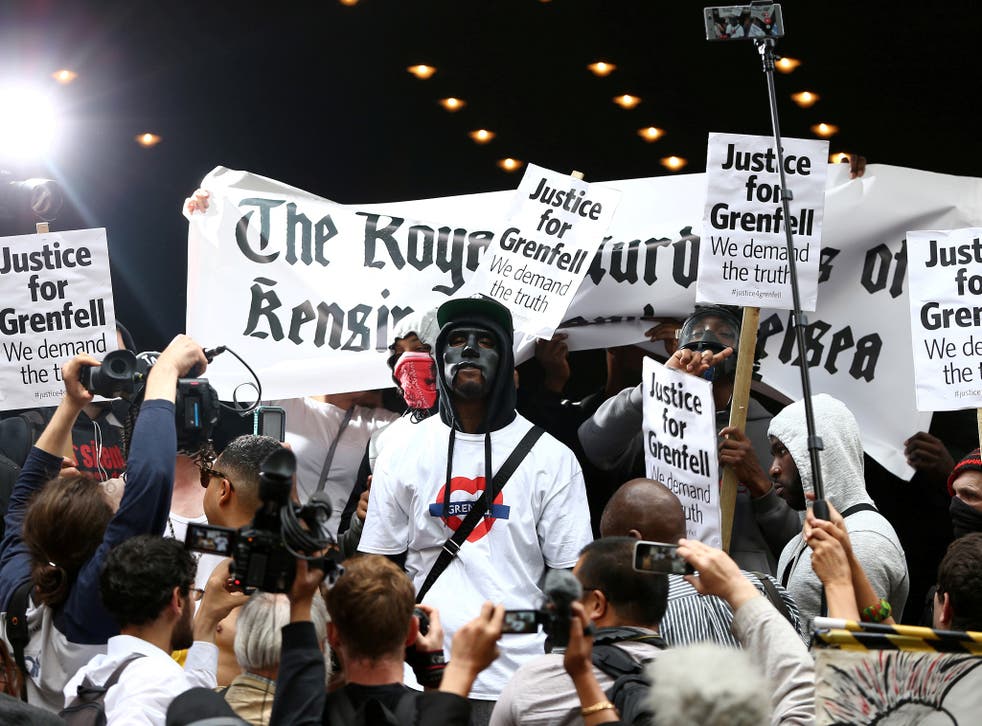 The majority of the survivors of the Grenfell Tower fire remain in emergency accommodation, seven weeks after the devastating blaze.
Less than a third of the Government's offers of housing have been accepted by survivors of the tragedy, with claims a number of the properties presented were highly unsuitable.
Justice4Grenfell (J4G) said the "stark" figures were "testament to the continuing misery" of the survivors.
Just 48 of the 175 offers have been accepted, according to the Grenfell Response Team (GRT), despite Theresa May's pledge to rehouse all survivors within three weeks of the fire, which killed at least 80 people.
The GRT said it was dealing with "severely traumatised" people and did not want to rush anyone into making a decision.
Sajid Javid, the Communities Secretary, said that many families had turned down offers of temporary accommodation – leading MPs to question the suitability of the housing on offer in a parliamentary debate in July.
In Pictures: Grenfell Tower after the fire

Show all 51
J4G said the slow and disorganised response to rehousing survivors was making a bad situation worse for affected residents.
The campaign group claimed one 89-year-old disabled woman, evacuated from nearby Testerton Walk on the Lancaster West estate, had yet to receive a single housing offer despite being an obvious priority.
"Bed ridden as the result of a stroke three years ago, she had been cared for by her live-in son, Curtis, supplemented with a care package that provided four visits a day at home," J4G said in a statement.
"Since being evacuated she's been separated from her son, placed in three different care homes and hospitalised twice, the second time due to dehydration.
"This confirmed the family's concerns about the level of care and attention she was receiving, since being evacuated she's become very depressed and has lost a considerable amount of weight."
GRT said every household that wanted to move from emergency accommodation had been made offers in the Royal Borough of Kensington and Chelsea (RBKC) or neighbouring boroughs.
They also stressed that survivors' needs "are paramount" and said they would not rush anyone who was not ready to accept a housing offer.
It comes after RBKC accidentally revealed the names of wealthy homeowners whose properties lie vacant in the borough.
A Ukrainian oligarch, an Emirati sheikh and billionaire businesspeople are among the owners of nearly 2,000 properties in the area that sit unoccupied.
Register for free to continue reading
Registration is a free and easy way to support our truly independent journalism
By registering, you will also enjoy limited access to Premium articles, exclusive newsletters, commenting, and virtual events with our leading journalists
Already have an account? sign in
Join our new commenting forum
Join thought-provoking conversations, follow other Independent readers and see their replies