Grenfell Tower fire: Tenancy company threatens residents in neighbouring flats with legal action over ball games
Residents furious as tenancy organisation, which also runs Grenfell Tower, sends letter around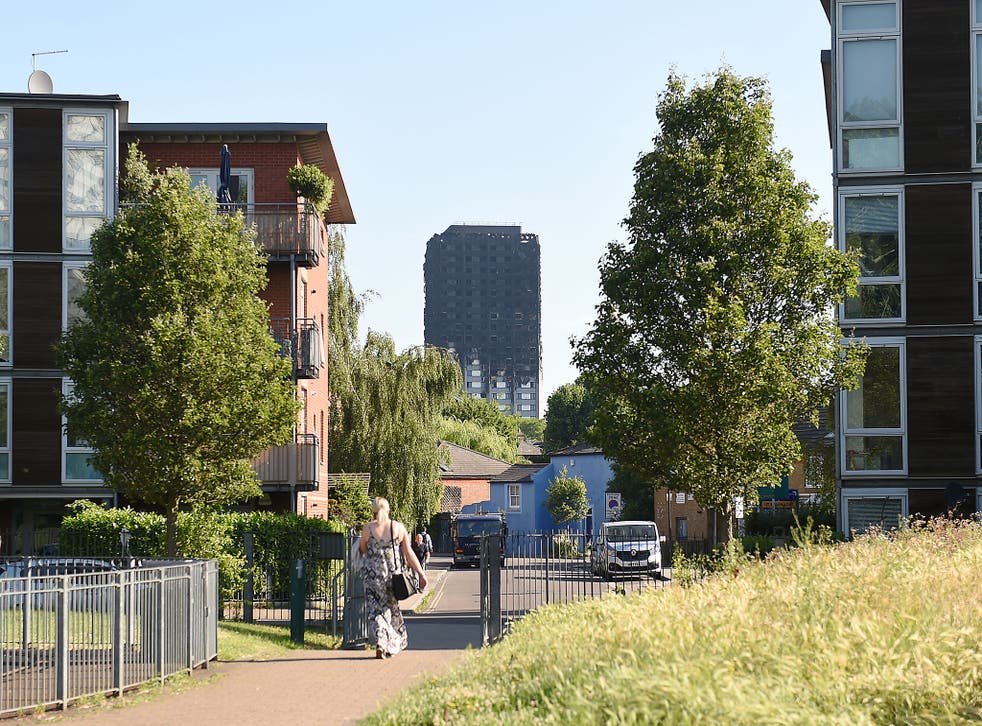 People living in flats opposite Grenfell Tower were reportedly left "shaking with rage" after they received legal threats about ball games less than two days after the tragedy that killed dozens of local residents.
The Kensington and Chelsea Tenant Management Organisation (KCTMO), accused flat-owners of antisocial behaviour by allowing their children to play games in the private courtyard of More West & Frinstead House.
The company works closely with the council and also managed the burned out apartment building,
The letter said "plants and wooden structures are being damaged" by children playing and that costs would be "passed onto whoever is identified as responsible".
It added: "There are signs in the Courtyard regarding no ball games are to be played in this area. These signs are being ignored.
"May I remind you of the Antisocial Behaviour and Harassment clause of your tenancy agreement, which states the tenant will not cause a nuisance or disturbance to any person or commit any acts of harassment to any person within the property.
"If the tenant is found to be in breach of this agreement the landlord may commence legal proceedings that may include possession of the property, injunctions, orders or arrest."
Residents of More West & Frinstead House told ITV News they were incensed by the timing of the hand-delivered missive.
"Residents here are shaking with rage," he tweeted. "One woman ran up to me screaming through gritted teeth.
In Pictures: Grenfell Tower after the fire

Show all 51
"The message I'm getting here - shouted, screamed, sobbed - is people feel nobody in government cares about them."
Police have said the death toll from the fire in the neighbouring tower block has risen to 30. Among them was one person who was taken to hospital but later died.
Officers have also warned that the number is expected to increase further deaths.
Join our new commenting forum
Join thought-provoking conversations, follow other Independent readers and see their replies