Grenfell Tower firefighters were sent to tackle blaze 'without correct equipment'
A high ladder, which could have reached the 10th floor, was not dispatched until 24 minutes after emergency services arrived on scene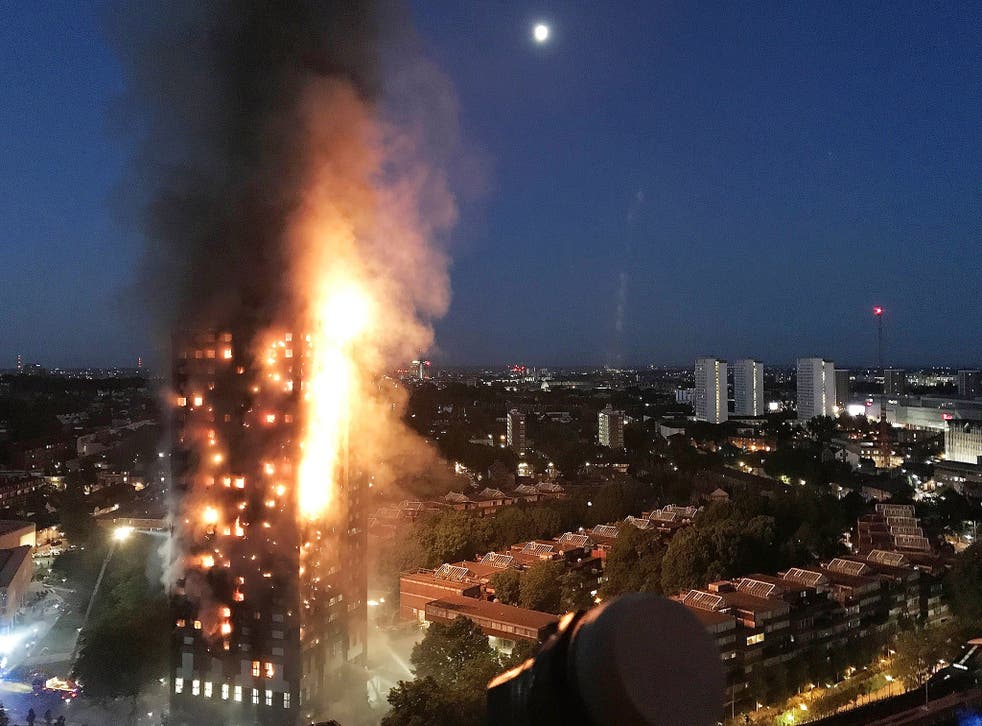 Firefighters were reportedly sent to Grenfell Tower without the right equipment to tackle the fire.
Crews' efforts to halt the spread of the fire in the 24-storey Kensington block last month were reportedly hampered by a series of failings.
A high ladder, which could have reached the 10th floor, was not dispatched until 24 minutes after emergency services arrived on scene, according to an incident mobilisation list seen by the BBC's Newsnight.
A fire expert told the programme that the 30m high ladder would have given crews a better chance of stopping the spread of the blaze from the fourth-floor flat, where a faulty fridge sparked the fire before it engulfed the entire block, killing at least 80 people.
Firefighters also cited low water pressure and reportedly had to call Thames Water to increase the pressure in the area.
"The fire floors we went in were helmet-meltingly hot … When we were clearing flats, it was a case of a quick look and closing doors because the water pressure wasn't up to firefighting," one firefighter told the programme.
A Thames Water spokesperson said: "We've been supporting the emergency services' response in every way possible … Any suggestion there was low pressure, or that Thames Water did not supply enough water to fire services during this appalling tragedy, is categorically false."
The London Fire Brigade said it has since changed its procedures and will send a high ladder as standard to any tower block fires.
More than 200 firefighters and 40 fire engines were dispatched to tackle the fire on 14 June.
Many emergency workers were "in tears" following the tragedy and could face psychological issues in the future, the London Fire Commissioner warned after the incident.
Dany Cotton said the tough conditions and shocking scenes they faced, including a child being thrown from an upper storey window, had left many traumatised.
She also told how many were forced to make decisions about who to save, as it became clear not everyone would make it out of the building alive.
Roughly 300 people are believed to have been inside the tower at the time of the incident.
The majority are thought to have escaped unaided but the fire brigade rescued 65 residents.
At least 80 people are thought to have died, with the death toll expected to rise.
Join our new commenting forum
Join thought-provoking conversations, follow other Independent readers and see their replies