Grenfell Tower inquiry: Insulation boss denies knowing product was flammable or that test certificate was out of date
Tony Millichap says no one at Kingspan expressed concern about product's safety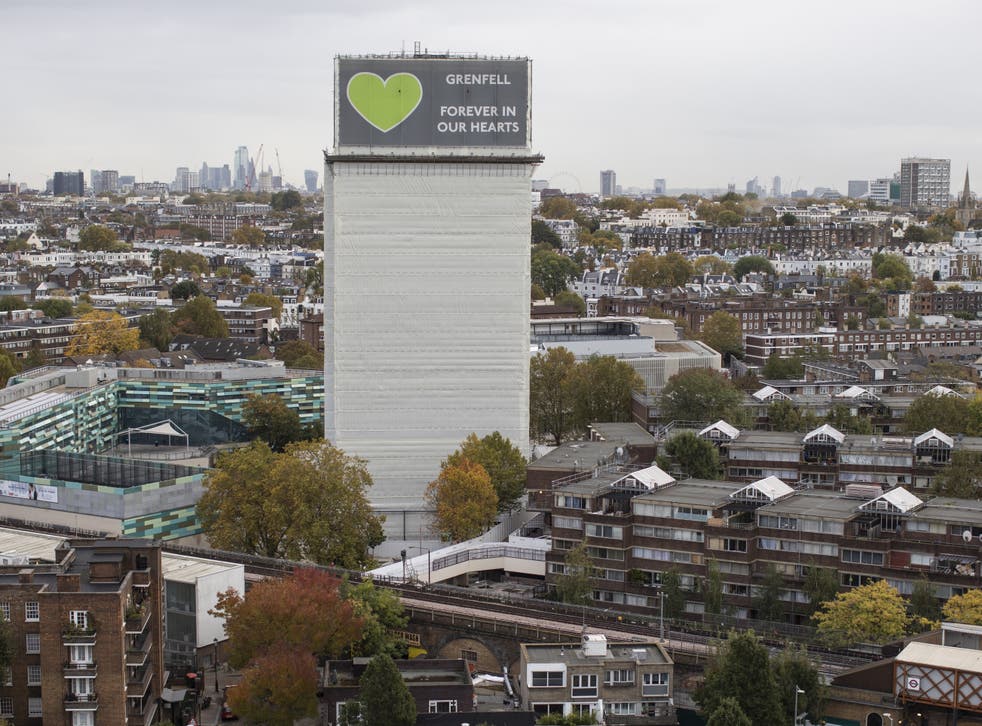 The former technical boss of an Irish insulation maker has told the Grenfell Tower inquiry that he was unaware that the firm's product had "burnt very ferociously" in a fire test.
This foam insulation, known as Kooltherm K15, was used on Grenfell Tower and other high-rise buildings, despite being marketed with an obsolete fire certificate.
Although the manufacturer Kingspan changed the composition of K15 in 2005, the company continued to use a fire safety certificate given to an older version of the product.
The new technology in fact failed several fire cladding tests, including one in 2007.
Tony Millichap, who was in charge of the technical team at Kingspan from 2010 to 2015, said on Wednesday that he did not remember anyone at the company expressing concerns about the product's safety.
Mr Millichap told the ongoing public inquiry: "I was aware of old technology being used in the 2005 test. What I didn't appreciate was that it didn't represent, or wasn't representative of, the product that was being sold latterly when I was in the role."
"I must admit the difference between old and new technology is lost on me," he added.
Kingspan only withdrew a test report from 2005, which vouched for the product's fire safety, in October. Mr Millichap told the inquiry that this surprised him.
"It became apparent that the K15 manufactured in 2005 would not be representative of the product currently sold on the market from 2006 to today," Kingspan said earlier this year.
The firm has apologised for "process shortcomings during the period of 2005 to 2014".
Nevertheless, the company said building regulations allowed the use of K15 on tall buildings, as long as the overall cladding system was in line with the rules.
Kingspan added that it only learned a small amount of K15 had been used on Grenfell Tower after the fire in June 2017, which killed 72 people.
Most of the flammable insulation on Grenfell Tower was made by the company Celotex.
Additional reporting from PA
Register for free to continue reading
Registration is a free and easy way to support our truly independent journalism
By registering, you will also enjoy limited access to Premium articles, exclusive newsletters, commenting, and virtual events with our leading journalists
Already have an account? sign in
Register for free to continue reading
Registration is a free and easy way to support our truly independent journalism
By registering, you will also enjoy limited access to Premium articles, exclusive newsletters, commenting, and virtual events with our leading journalists
Already have an account? sign in
Join our new commenting forum
Join thought-provoking conversations, follow other Independent readers and see their replies