Grenfell Tower inquiry: Kensington & Chelsea Tenant Management chief 'steps aside to assist investigation'
Robert Black's resignation comes in face of growing criticism over KCTMO and council's handling of fire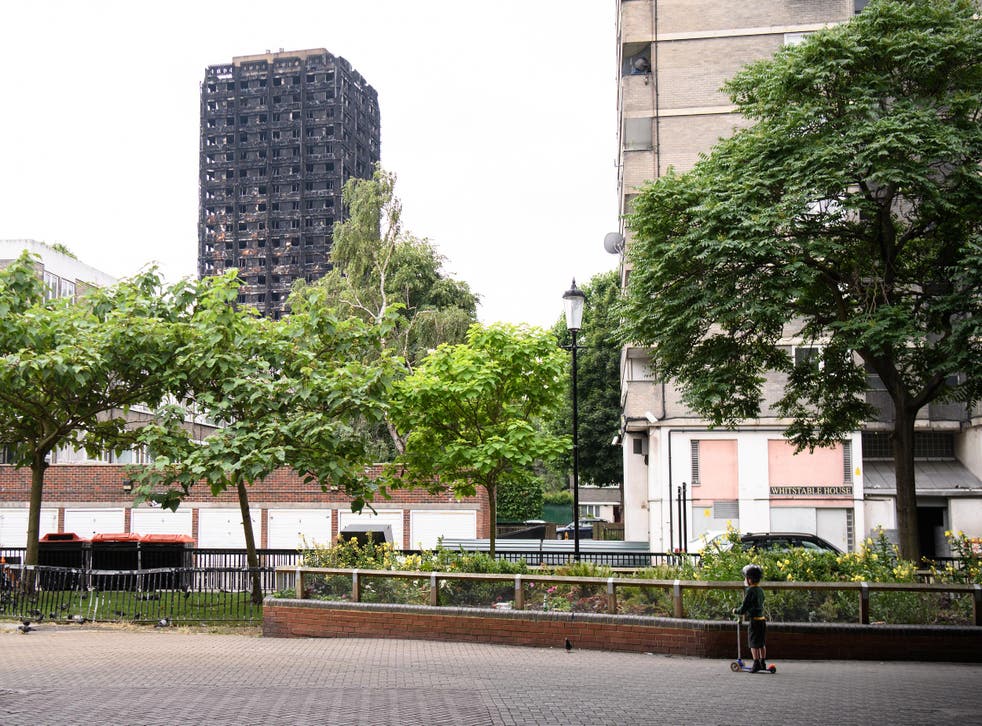 The head of Kensington & Chelsea Tenant Management Organisation (KCTMO) has stepped down in the face of increasing public criticism over the organisation's handling of the Grenfell Tower fire.
Robert Black will step aside so he can "concentrate on assisting with the investigation and inquiry'', according to the group.
"The board wishes to ensure that KCTMO remains best positioned to fully co-operate and assist with the inquiry and so it has agreed with its chief executive, Robert Black, that Mr Black should step aside from his role as chief executive of KCTMO in order that he can concentrate on assisting with the investigation and inquiry," a statement from the group's board read.
"In order to ensure that KCTMO can continue to provide services for its other residents, the board has agreed that an interim chief executive should be appointed to carry out this role."
The KCTMO were criticised in the immediate aftermath of the blaze, that killed at least 80 people, for failing to provide adequate support or information to survivors.
It later emerged they had been repeatedly warned about the danger of "cost cutting" during the tower's refurbishment in 2016, which saw the installation of the combustible cladding panels to improve the look of the building and provide more insulation. Residents' concerns over fire safety were said to have "fallen on deaf ears".
In Pictures: Grenfell Tower after the fire

Show all 51
The KCTMO is employed by Royal Borough of Kensington and Chelsea (RBKC) but remains a separate organisation.
Senior figures from both offices were facing increasing public pressure to resign after RBKC adjourned a cabinet meeting after press were allowed to attend, claiming it would "prejudice" the forthcoming public inquiry.
The High Court earlier ruled that the council must let journalists attend the meeting - the first to be held by the local authority since the fire - after reporters were initially told they were barred.
The decision by RBKC leader Nicholas Paget-Brown to postpone the meeting on Thursday afternoon triggered an angry response including from opposition councillor Robert Atkinson, who demanded the cabinet's resignation.
The council leader said: "We can't have an unprejudiced discussion in this room with the public inquiry that is about to take place, if journalists are recording and writing our comments.
"I'm told the press are here as a result of legal intervention, that therefore means we cannot have a discussion as we were intending to have as that would prejudice the public inquiry.
"That is the advice I have received and therefore I have to declare the meeting closed."
Reporters have a legal right to attend public meetings of local authorities.
Join our new commenting forum
Join thought-provoking conversations, follow other Independent readers and see their replies