Grenfell Tower: 149 high-rise buildings in 45 local authorities fail fire safety tests
Concerns were being raised over efficiency of checks after it emerged insulation beneath panelling not tested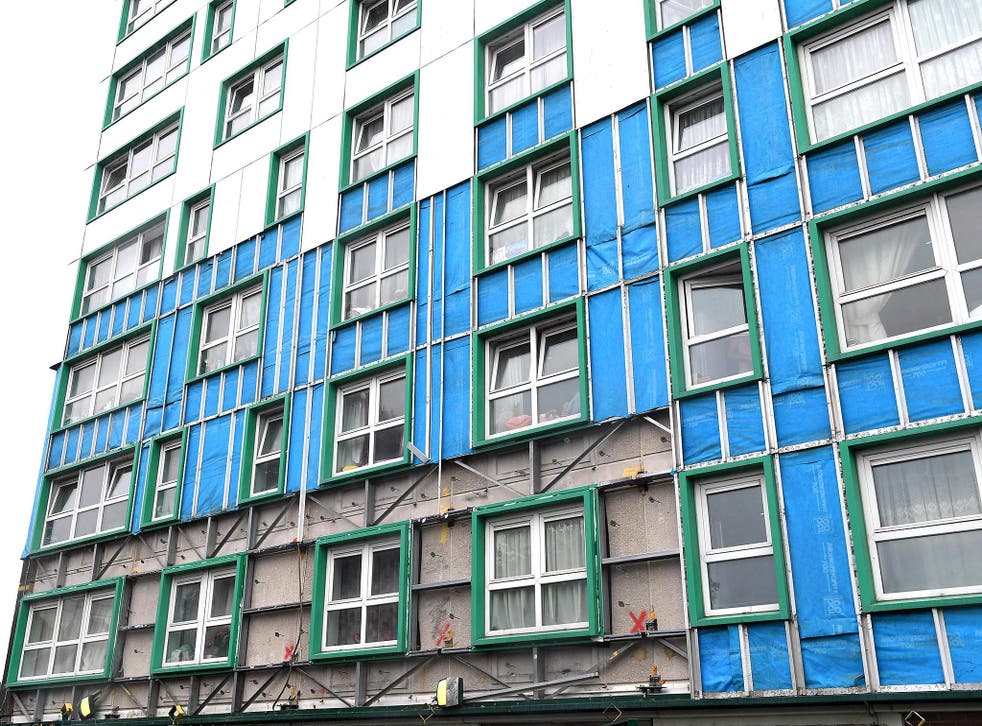 At least 149 high-rise buildings in 45 local authorities have failed fire safety tests in the wake of the Grenfell Tower fire.
Cladding samples tested as part of a "major national investigation" into the use of panelling on housing blocks have so far produced a 100 per cent failure rate, a Government spokesperson said.
But concerns were being raised over the efficiency of the testing process after it emerged the checks did not extend to the insulation fitted behind the cladding.
Lord Porter, chairman of the Local Government Association, attacked the Government for testing only the core of the panels on high-rise blocks and not the insulation behind them, which may not be fire-resistant.
"The Government has not done the retest properly," the Tory peer said.
"They are not testing the whole system. We should be testing the insulation. There is more than a good chance that the insulation is probably the main problem."
It comes after Prime Minister Theresa May told local authorities to "work on the assumption" that cladding samples would fail safety tests.
In Pictures: Grenfell Tower after the fire

Show all 51
Combustible cladding was thought to have aided the "unprecedented" spread of the fire in Grenfell Tower which killed at least 80 people on 14 June.
But the National Housing Federation has called on the Government to stop the testing and instead focus on making people safe.
Chief executive David Orr said: "These tests were the right thing to do, but the results are now conclusive: aluminium composite material (ACM) cladding simply does not pass these tests and is deemed unsafe.
Muslim woman engages passionately with Camden Council leader Georgia Gould
"Across the country, valuable resources – from specialist equipment to expert time – are being poured into a testing process of which the results are already known."
A further 450 social housing blocks are set to be checked but fears were growing that the true figure of unsafe blocks could be far higher, with private residential high rises also affected.
A number of universities, including Nottingham Trent, Bournemouth, Newcastle and Edinburgh Napier, all identified blocks fitted with flammable panelling, and Essex University was also testing cladding on one of its halls of residence.
Testing was also being extended to buildings outside of the housing sector. NHS Improvement identified cladding on 36 hospitals that needed to undergo testing. The Care Quality Commission also advised more than 17,000 care homes, hospices and private hospitals to carry out fire safety checks.
Join our new commenting forum
Join thought-provoking conversations, follow other Independent readers and see their replies