Guardian ditches The Guide supplement this weekend over concern of use of Nazi imagery in its cover art
'We'd like to apologise to our readers and assure them that normal service will resume next week'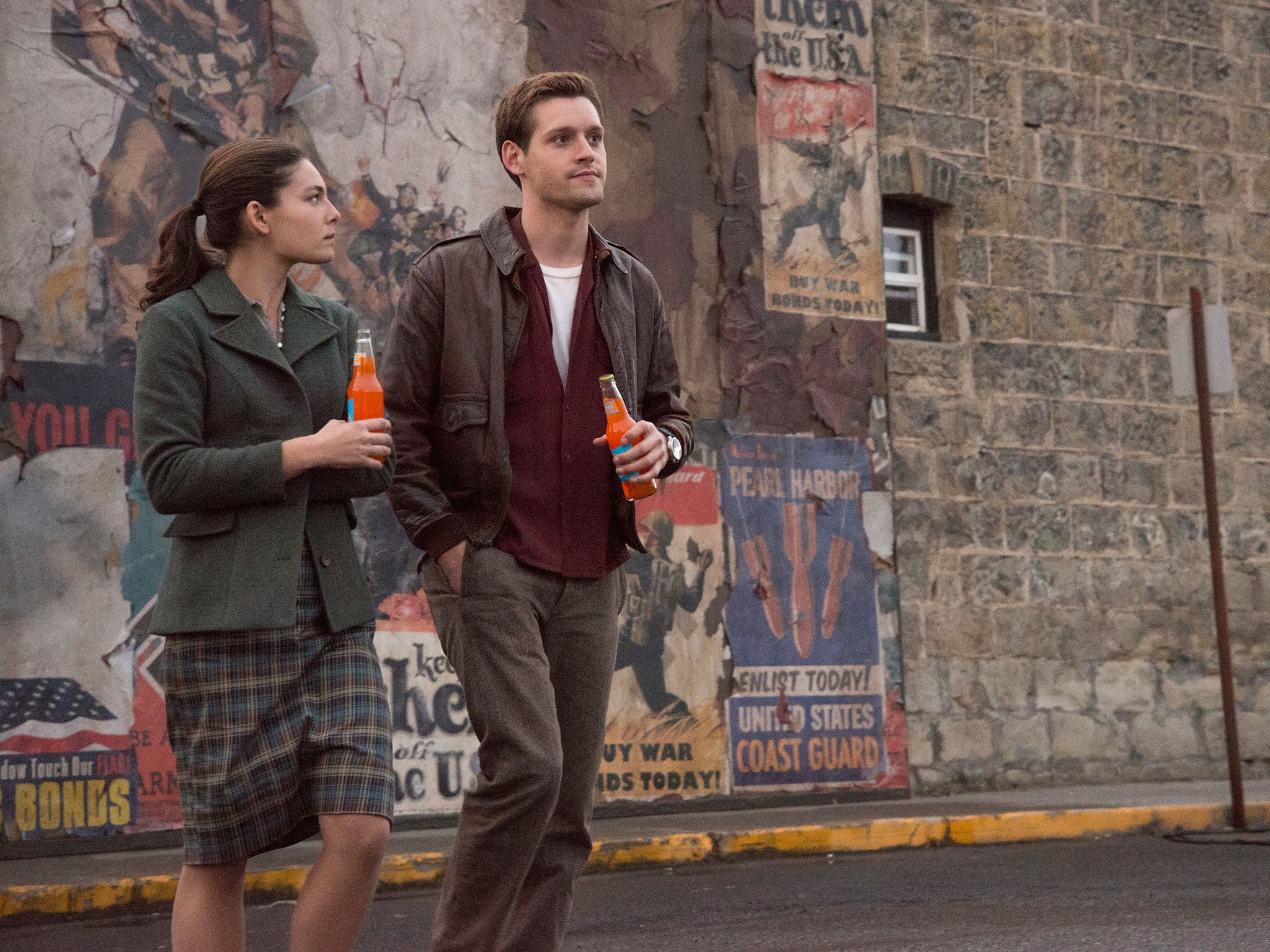 A national newspaper ditched its listings and popular culture supplement this weekend due to last-minute concern over the use of Nazi imagery in its cover art.
The Guardian's Saturday supplement, The Guide, was unexpectedly absent from this weekend's paper, with "production and editorial issues" blamed in a statement.
But The Independent understands the supplement was pulped after being printed, due to 11th hour concerns about a front cover illustration.
It is believed that Nazi imagery was included to illustrate The Guide's main feature on the TV series The Man in the High Castle – a forthcoming dystopian thriller about a fictional Nazi occupation of America.
A Guardian News and Media spokesperson said: "The cover of this week's Guide did not meet our standards. We did not have time to reprint The Guide so instead took the decision to produce a special 16-page section complete with TV listings for the week ahead.
"We'd like to apologise to our readers and assure them that normal service will resume next week."
The Guide, which describes itself on Twitter as "culturally relevant irreverence", often makes use of high-concept and sometimes surreal artwork for its covers.
The Man in the High Castle is a high-budget Amazon Studios series based on a Phillip K Dick novel of the same name.
Executive produced by Gladiator director Ridley Scott, it is set in an alternate 1960s, where the Allies lost WWII and America is controlled by Nazi and Japanese forces.
The series piloted in January, with a 10 episode series set to be released on 20 November.
Join our commenting forum
Join thought-provoking conversations, follow other Independent readers and see their replies