Guide Dogs for the Blind Association has radio advert banned after it breached rules
The radio advert breached rules preventing fund-raising messages being targeted at children, who might then encourage their parents to spend money
Adam Sherwin
Wednesday 09 March 2016 01:20 Comments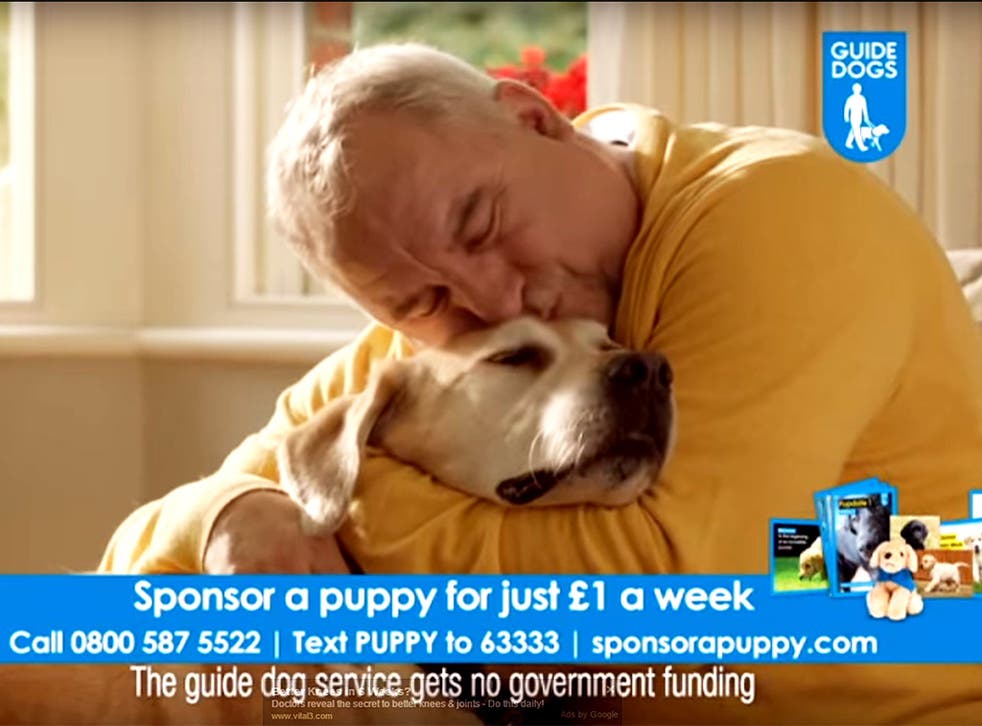 The Guide Dogs for the Blind Association has been censured over a Christmas advert in which Father Christmas tells a little girl who wants a puppy to tell her mother to sponsor a charity dog for £1 a week instead.
The Advertising Standards Authority (ASA) upheld complaints that the radio advert breached rules preventing fund-raising messages being targeted at children, who might then encourage their parents to spend money.
In the advert, the girl tells Father Christmas that her mother had said they couldn't get a puppy.
Father Christmas replied: "How about a special Guide dog puppy like Snowy? Your Mummy can sponsor one like her for just £1 a week.
You'll get photos, pupdates [sic] and a cuddly toy, then one day when Snowy's all grown up, she'll change a blind or partially sighted person's life forever!" He urges listeners to "text SANTA" for more information.
The ASA said: "The majority of the ad's dialogue took place between the child and Father Christmas, explaining that the child's mother could buy a puppy sponsorship so that the child could still 'receive' a dog for Christmas and the benefits that came with that. We concluded the ad was also addressed to children."
The watchdog banned future broadcasts of the advert and the Guide Dog association to "take care when featuring elements which were likely to be of particular interest to children."
The Guide Dogs for the Blind Association said the advert was "aimed at adult listeners and at encouraging parents to consider sponsoring a puppy as a Christmas gift for their loved ones."
Register for free to continue reading
Registration is a free and easy way to support our truly independent journalism
By registering, you will also enjoy limited access to Premium articles, exclusive newsletters, commenting, and virtual events with our leading journalists
Already have an account? sign in
Join our new commenting forum
Join thought-provoking conversations, follow other Independent readers and see their replies