Half a million sign petition to introduce animal cruelty register after 'worst ever' attack on dog Chunky the chihuaha
The petition calls for animal abusers to be put on a register for life which will prevent them from keeping animals
Elsa Vulliamy
Saturday 20 February 2016 18:16 Comments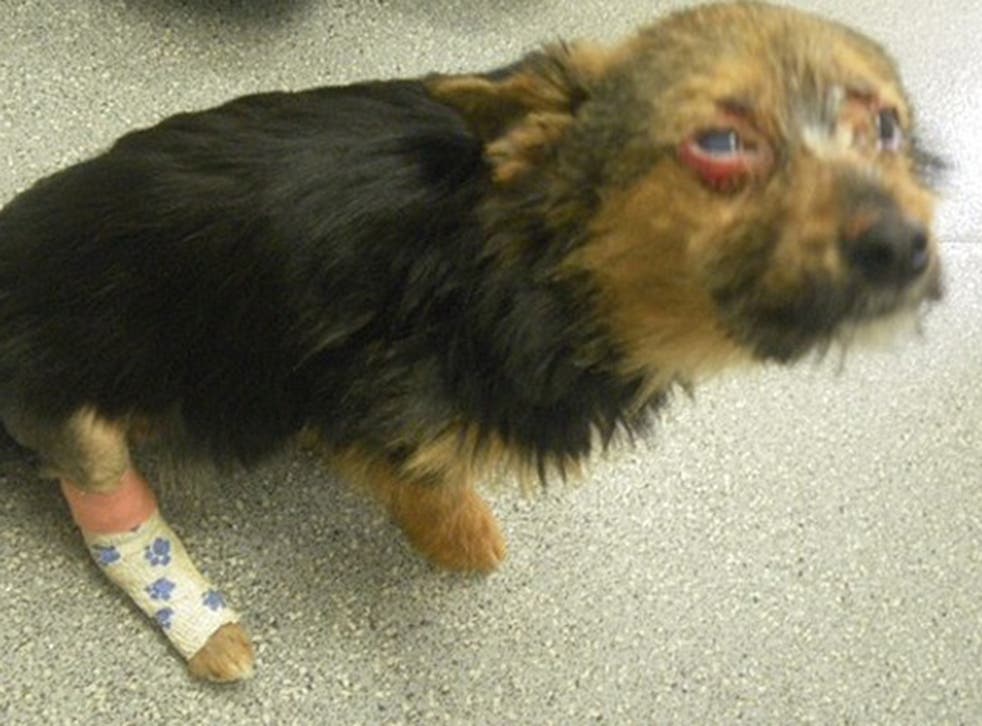 Almost 500,000 people have signed a petition to David Cameron to introduce an animal cruelty register, in honour of a dog attacked in what an RSPCA inspector called the most disturbing case of animal abuse they had ever dealt with.
The petition asks that "anyone who abuses animals, regardless of their age, be placed on the Animal Cruelty Register which would follow them for life".
These types of registries already exist in some areas of the US.
The petition was set up in honour of a chihuahua named Chunky, who was beaten, drugged, set on fire and left for dead.
Chunky is now in good health and lives with his caring owners, but activists are concerned that there is no system in place to prevent animal abusers from owning pets.
The youths who attacked Chunky will not be allowed to keep pets for five years after pleading guilty to ill-treating an animal, but the petition campaigns for there to be a register which will prevent all animal abusers from keeping pets for life.
The petition said that a five-year ban was "not sufficient", and expressed doubt that the abusers would change in that time.
Register for free to continue reading
Registration is a free and easy way to support our truly independent journalism
By registering, you will also enjoy limited access to Premium articles, exclusive newsletters, commenting, and virtual events with our leading journalists
Already have an account? sign in
Join our new commenting forum
Join thought-provoking conversations, follow other Independent readers and see their replies