Half the boys leaving primary school lack basic numeracy and literacy, new figures show
'Girls tend to mature more quickly and they also tend to dominate more at primary schools'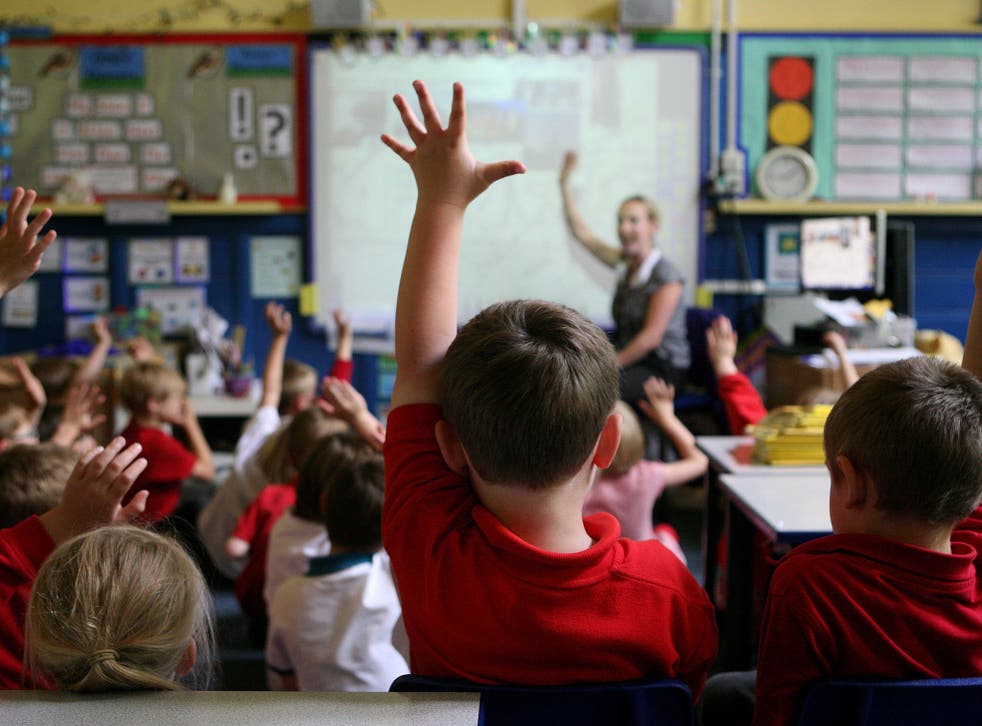 Half of all boys leaving primary school don't have the basic standards in reading, writing and maths, according to new government statistics.
The Department of Education showed only 50.46 per cent of 11-year-old boys achieved the minimum standard at Key Stage 2 (KS2).
However, the percentage of girls who failed to reach the expected level was lower at 42.89 per cent.
The Department of Education said the tougher SATs exams this year have contributed to the lower results.
In a report on the KS2 results, the department said: "When a new curriculum and tests are introduced, evidence suggests that results will initially be lower.
"They are likely to rise more quickly than normal for a few years after their introduction while pupils and teachers become familiar with the new material."
According to education experts, the achievement gap between the genders does not close up as they get older or reach university.
UK news in pictures

Show all 50
Chris McGovern, from the Campaign for Real Education told the Telegraph: "Girls tend to mature more quickly and they also tend to dominate more at primary schools.
"They tend to get more encouragement for their way of learning in environments where the vast majority are female teachers.
"A lot of primary schools are dominated by Hermione Granger-type girls, a delight to teach and eager to please. But this is happening at the expense of boys."
Schools Standards Minister Nick Gibb has stated the new tests will increase the overall standard of education.
He also said the government will continue to work with the education sector to "further develop the primary assessment system".
Join our new commenting forum
Join thought-provoking conversations, follow other Independent readers and see their replies