Half of rail passengers dissatisfied with train companies
The findings come from a survey of over 7,000 regular passengers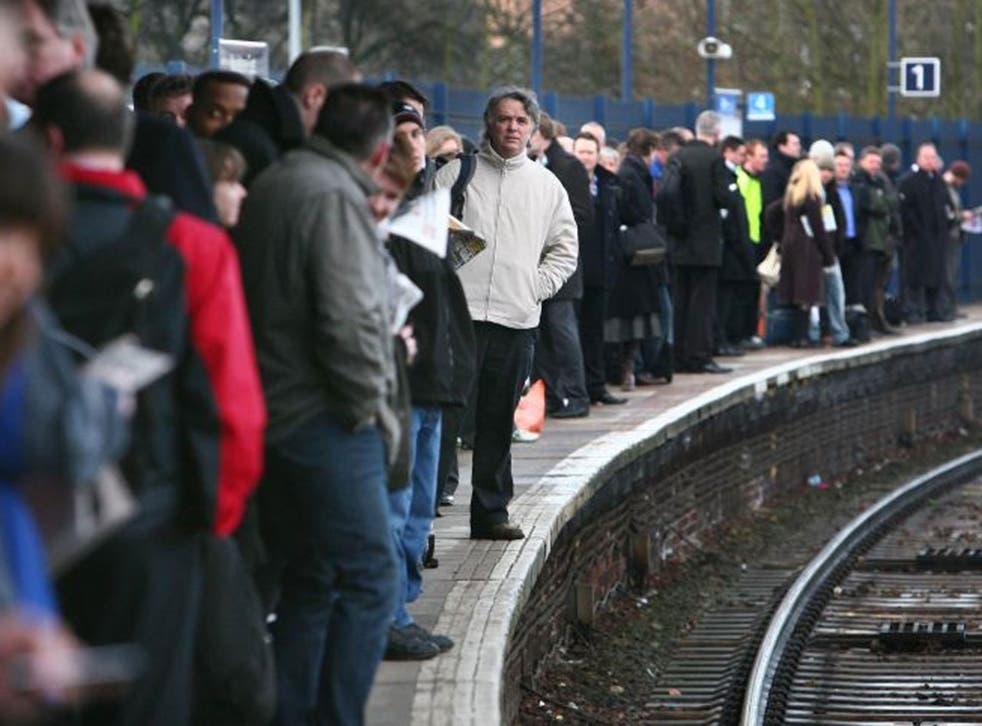 Fewer than half of train customers are satisfied with train companies, a report has revealed.
A survey of 7,000 regular travellers by the consumer campaigns group Which? in November last year, showed that Greater Anglia and Southeastern had a satisfaction score of only 40 per cent, while the best-performing company was Merseyrail.
On average, those surveyed had travelled by train 32 times in the previous 12 months.
Contributing factors include 16 per cent of all passengers experiencing a delay on their last journey, a figure that rose to 26 per cent for commuters.
A fifth of commuters said they did not have a seat on their last journey, and over 10 per cent said toilets were not in good working order, rising to 20 per cent for London Midland, 19 per cent for Southeastern and 17 per cent for First Capital Connect (FCC).
However, despite being dissatisfied, three-quarters of the 11 per cent of passengers who said they had a cause to complain did not officially do so.
Of those who did complain, more than half were dissatisfied with how it was handled.

The overall satisfaction scores were based on the likelihood that they would recommend the company.
Asked what would improve journeys, 60 per cent of travellers prioritised lower ticket prices, with 80 per cent flagging up that fares were too high.
Passengers also said they wanted more carriages at peak times, promotions, wi-fi as standard, and greater reliability for services.
Which? also asked passengers what they would be prepared to pay more for.
A total of 12 per cent said they tidier trains, with FCC and Greater Anglia getting the lowest scores for cleanliness.
However, more than half said they would not mind paying more if they saw an improvement in service in return, while just less than half said they would be happy to pay more for a more reliable service or pay more to be guaranteed a seat.
Which? executive director Richard Lloyd said: "It's disappointing to see some train companies consistently falling down on the basics of customer service, with dirty and overcrowded carriages and toilets that don't work.
"Seven rail franchises end in the next two years and we want to see passengers' experiences put right at the heart of the tender process so companies respond to consumer expectations and can be held to account if they don't."
Martin Abrams public transport campaigner for the Campaign for Better Transport, said: "The Which? survey shows deepening levels of dissatisfaction with many train services. Passengers want cheaper, simpler tickets, clean stations and an end to chronic overcrowding.
A spokesman for the rail industry body the Rail Delivery Group said: "As we acknowledged last month when the independent watchdog's far more comprehensive survey found that more than four out of five passengers were satisfied with their overall journey, the industry needs to build on the improvements it has delivered over the last 15 years.
Rail Minister Stephen Hammond said: "As well as getting passengers to their destinations, operators should be working hard to improve the overall experience of their customers.
"Passengers have every right to expect trains to arrive on time and be clean, and while this can be a challenge, I expect operators to do all they can."
Join our new commenting forum
Join thought-provoking conversations, follow other Independent readers and see their replies