Halloween 2015: Shopkeepers told not to sell eggs and flour to under-16s
Eggs and flour are flung at buildings during Halloween
Kashmira Gander
Sunday 25 October 2015 20:34 Comments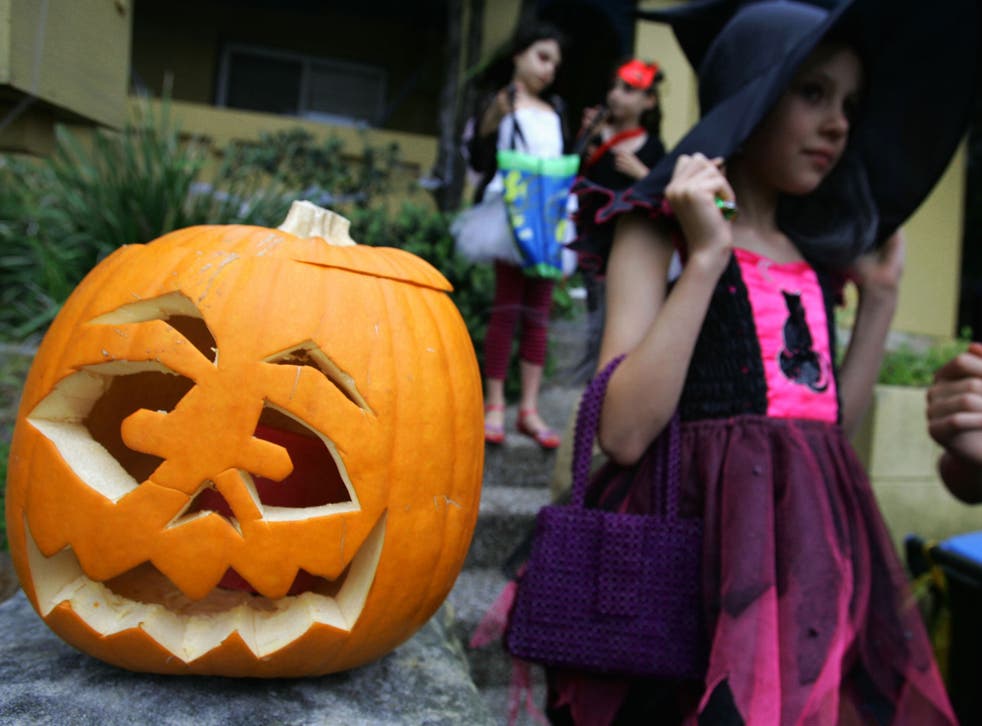 As the Halloween weekend approaches, police are urging shopkeepers not to sell eggs and flour to under-16s, in an attempt to crack down on pranks.
Police officers have approached shop owners in the King's Cross area of central London, after homes were pelted with the foodstuffs last year.
The Metropolitan Police force's Safer Neighbourhood team have have also visited vulnerable and elderly people who may be targets.
A letter from an officer put up in a shop in King's Cross seen by ITV news reads: "I would like to ask that you refrain from selling eggs and flour to children under the age of 16 for the week prior to Halloween.
"This is because over the past few years we have experienced problems in the lead up to Halloween with youths throwing eggs and flour at residents houses (particularly those elderly and vulnerable) under the guise of 'trick or treat'."
"The King's Cross Safer Neighbourhood Team will be patrolling until later on Halloween to deter any such incidents and to deal swiftly and effectively with any that do take place."
Jonathan Simpson, the Labour councillor for King's Cross, defended the initiative and said it was not an overreaction.
"The police don't send out letters lightly," he told The Evening Standard.
"I don't have a problem with it. It may inconvenience some young people but it is probably a week or so and I would rather that than have a vulnerable or elderly resident attacked."
Register for free to continue reading
Registration is a free and easy way to support our truly independent journalism
By registering, you will also enjoy limited access to Premium articles, exclusive newsletters, commenting, and virtual events with our leading journalists
Already have an account? sign in
Join our new commenting forum
Join thought-provoking conversations, follow other Independent readers and see their replies