Why 'Britain's most haunted village' fears celebrities, not ghosts
Pluckley, Kent, home to the polite, Home Counties type of phantom, fears TV show Celebrity Haunted Hotel Live might attract the wrong sort of ghost hunter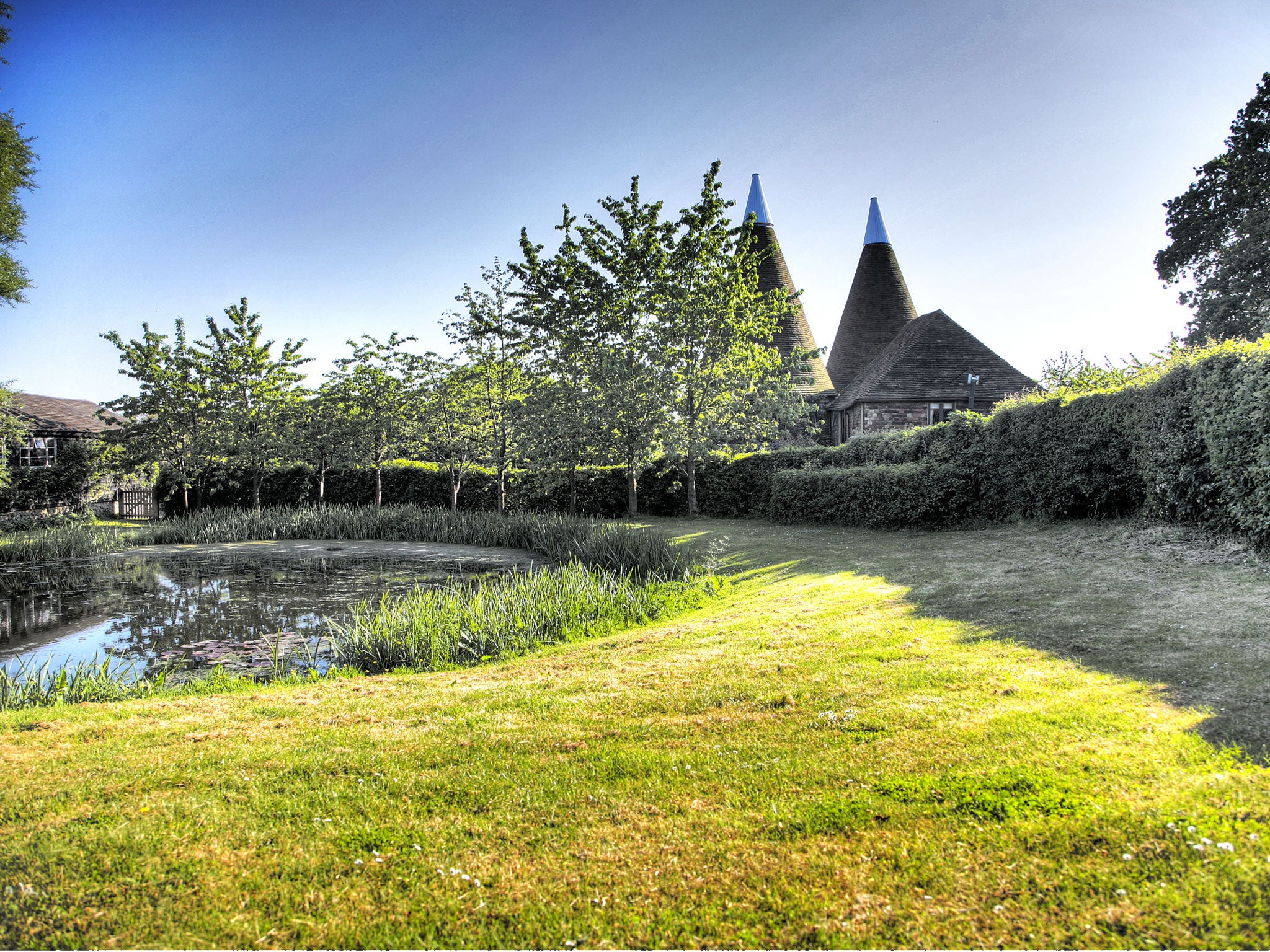 In Britain's most haunted village, it's not the ghosts making the residents nervous this Halloween – it's the celebrities they attract.
Despite living with up to 16 ghosts, residents of Pluckley, Kent, are more uneasy about the imminent apparition of 17 celebrities for the TV show Celebrity Haunted Hotel Live.
They fear attention generated by the likes of footballer's wife and TV presenter Christine Lampard, Cold Feet star John Thomson and Richard and Judy's daughter Chloe Madeley might attract the same kind of rogue ghost hunting "nitwits" who visited the village after it featured on Top Gear.
The anti-social behaviour of some misguided Clarkson, May and Hammond fans in 2004 was especially unwelcome because investigations by The Independent have established that Pluckley is in fact frequented by the polite, Home Counties type of spectral inhabitant.
The Tudor Lady restricts her ghostly moaning to between the hours of 4pm and 5pm, (roughly the time she killed herself); in death the watercress woman is a quiet misty presence, seemingly much reformed from the gin-soaked alcoholic she was in life.
And the Black Horse pub's resident ghost always makes sure to replace the items he temporarily 'borrows'.
These, then, are quiet souls – albeit restless and doomed to roam the Earth in torment for eternity - not the vulgar, headless type who keep the neighbours up all night with their noisy chain rattling.
Even the 'Screaming Man', while reliving that fatal accident at the old brickworks, has never screamed loudly enough to prompt complaints to the parish council.
"Happily, we have some interesting things to discuss, but not that," confirmed parish council vice-chairman Martin Newman.
Mr Newman, 70, a retired marketing director, revealed, however, that the parish council had "mixed feelings" about its decision to grant permission for the W channel to film from Thursday evening until October 31, Halloween night, at the Elvey Farm Country Hotel. (15th Century, haunted – but by a ghost who only whispers.)
Mr Newman explained that while most ghost hunters were "good news" for the local pubs and bed and breakfasts where they spent money, a few had caused problems.
"It's just a small minority who get a bit carried away – the same as most people go to enjoy a football match but you always get the occasional nitwit."
Unicef Halloween Ball 2015: The Best And Worst Costumes
Show all 6
One of the worst outbreaks of rogue ghost hunting, said Mr Newman, occurred after the 2004 Top Gear segment featuring James May and Richard Hammond spending the night in a Smart ForFour car parked in 'The Screaming Wood' – while joking about ordering delivery from "the headless pizza boy of the Apocalypse".
Mr Newman said: "It did generate a bit of an unwelcome response. Other people came wanting the same experience.
"There was damage within the woodland: graffiti, trees broken, litter left. The Woodland Trust was not happy."
Hence some uneasiness about Celebrity Haunted Hotel, which will also feature singer Jamelia and actor Antony Cotton (Sean Tully in Coronation Street), and according to the programme makers: "hilarious celebrity sleepovers, terrifying tasks, gripping ghost stories and edge-of-seat paranormal investigations."
"Hopefully it will be good news and encourage people to come to the village," said Mr Newman. "But if they choose to be sensationalist and overexcited about it, there's always the risk of attracting an element that we would rather didn't come."
He added that already most non-ghostly Pluckley residents "just hunker down" when it comes to Halloween night, and "We remind the Police that 'Hey, we are Pluckley and Halloween is coming'.
Mr Newman also revealed that Pluckley's haunted reputation long pre-dated its inclusion in the 1998 Guinness Book of Records, which put the official ghost population at 12, although there have been reports of up to 16 phantoms in the area.
"It seems to have come from a very overenthusiastic parish clerk who in the 1930s encouraged all these stories."
Pluckley's reputation, however, may be even older than that. By 1919 it was already reportedly sufficient to attract US huntsman, Olympic medallist and duelling pistol championship winner Walter W Winans to hunt The White Lady of Surrenden Dering manor house, just outside the village.
Laying in wait in the library on Christmas Eve, Winans is said to have spotted the White Lady and fired his hunting rifle at her, only for the shot to pass through the spectre.
While in Pluckley, The White Lady appears to behave discreetly, appearing as a quiet sort of floating mist – but what to make of the fate of Walter W Winans?
Eight months after his Christmas hunting trip, in August 1920, he suddenly collapsed and died during an afternoon trotting race at Parsloes Park, Dagenham, Essex - despite the New York Times reporting "he was in excellent health and spirits when he left London at 1 o'clock."
Mr Newman said that while the village also enjoyed "the probably more wholesome reputation" of being the setting for early Nineties TV series The Darling Buds of May starring Catherine Zeta-Jones: "We wouldn't want to entirely lose the most haunted thing."
Perhaps choosing his words unwisely, he added: "People are more than welcome to visit as long as they behave sensibly and come with a good spirit."
After The Independent learned where Celebrity Haunted Hotel was being filmed from other sources, a spokeswoman for W said the channel had been trying to keep the location secret prior to broadcast and had sought to ensure its programme did not cause unwelcome disruption to Pluckley:
"We are advising that this is a live television event best enjoyed from the comfort of a sofa as there will be nothing to see on location.
"We are not publicising the location in advance and will actively encourage viewers throughout to join in via social media instead.
"We have spoken to many people in the village, as well as the local council and local police and are working closely on minimizing any disruption. Filming at the hotel will be closed off and no access to the general public will be available."
Join our commenting forum
Join thought-provoking conversations, follow other Independent readers and see their replies