Zoo in Cambridgeshire evacuated after keeper killed by tiger
Claims on social media of an escaped tiger were ruled out by the police
Tom Batchelor Comments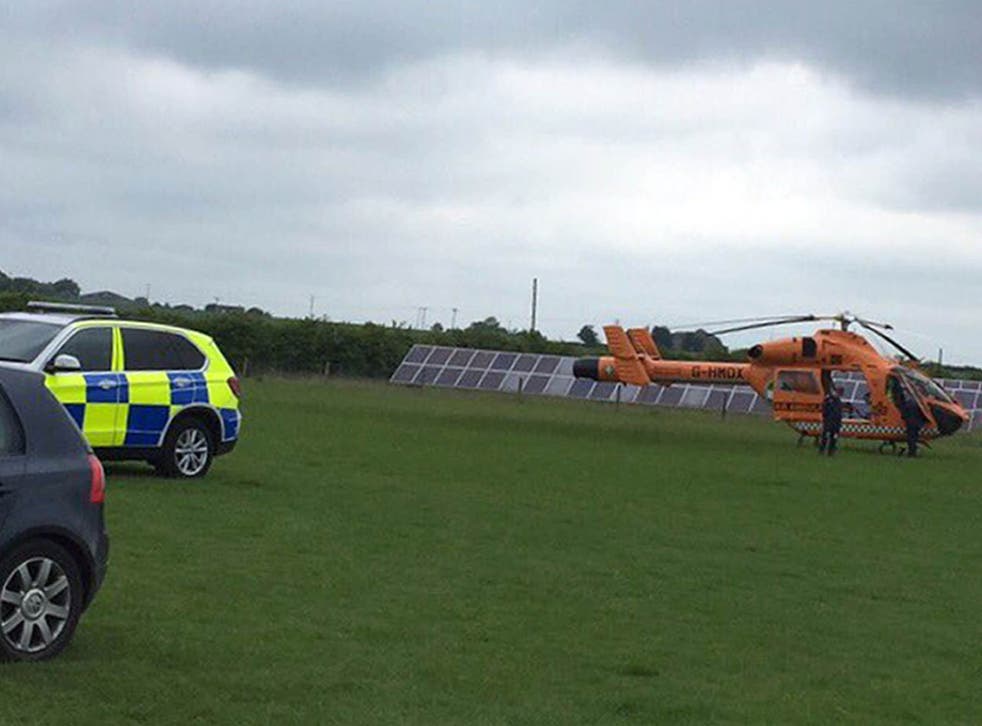 Visitors have been evacuated from Hamerton Zoo in Cambridgeshire after keeper was killed by a tiger.
Police earlier denied reports on social media that a tiger had escaped from its enclosure.
Cambridgeshire Police said on Twitter they attended an incident at the 25-acre Hamerton Zoo Park near Huntingdon on Monday morning. A spokesperson confirmed no animals had escaped.
In a second statement on Monday evening, the force said a zookeeper had died.
A statement released by the force said officers were called at around 11.15am to reports of a "serious incident".
"We can confirm that no animals have escaped and members of the public are safe," a statement said.
A spokesman for Cambridgeshire Police said they had suspended contact with the media while they investigated and would release more details later.
Hamerton Zoo Park houses a variety of exotic animals, including Malaysian tigers, cheetahs and lemurs.
The zoo issued a warning to visitors in December last year after a visitor to the park scaled a metal fence barrier.
A spokesperson for the Mid Anglia General Practitioner Accident Service (Magpas) air ambulance said: "At 11:34am today, the air ambulance landed in a public place near Sawtry in Cambridgeshire, after the Magpas enhanced medical team were called to a very serious incident.
"An East of England Ambulance Service paramedic crew and two rapid response vehicles were also in attendance, alongside the police."
The zoo will remain closed for the rest of the bank holiday.
Eyewitness Jeff Knott, from Cambridgeshire, said staff had been "a real credit" to the zoo during the evacuation.
The 32-year-old told the Press Association: "We had been in the zoo since about 10.30am and heard/seen nothing until asked to leave about 11.45am.
"Staff were very calm and professional. All visitors around us were leaving in a very calm manner - no running, shouting or anything similar."
On Saturday, the attraction announced it had finished work on two new enclosures. "Our latest development here at Hamerton Zoo Park…[was] finished yesterday allowing viewing of our Greater Flamingo flock, and one Cassowary enclosure," the park's website said.
Register for free to continue reading
Registration is a free and easy way to support our truly independent journalism
By registering, you will also enjoy limited access to Premium articles, exclusive newsletters, commenting, and virtual events with our leading journalists
Already have an account? sign in
Join our new commenting forum
Join thought-provoking conversations, follow other Independent readers and see their replies