Hamish McHamish: St Andrews cat honored with £5,000 statue
The bronze monument has made headlines from Italy to the US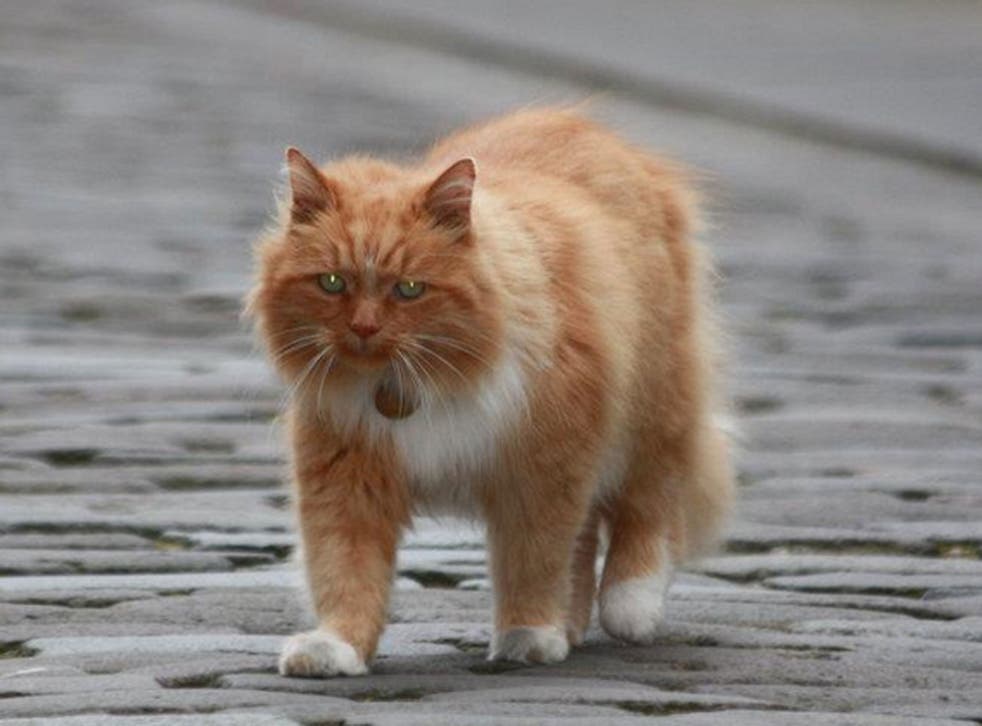 A bronze statue of one of Scotland's most beloved figures, Hamish McHamish, was revealed on Saturday, after the residents of St Andrews raised £5,000 for it to be erected.
But don't be fooled by the majestic-sounding name, Hamish isn't a great statesman or a literary hero - he is the town cat.
Since the weekend, news of the monument has quickly spread. Newspapers in countries including Italy, US, Hungary and Estonia have all featured stories about Hamish.
The 14-year-old feline, who belongs to St Andrews local Marianne Baird, found fame when he adopted a nomadic life and began strolling about the streets of the Scottish town, the Scotsman reported.
Now the town's collective pet, he is often spotted prowling between houses, shops and the campus of St Andrews University in the picturesque town on the east coast of Fife.
The statue, which has been compared to Edinburgh's Greyfriars Bobby dog, was realised after editor of the St Andrews' Focus, Flora Selwyn, launched a bid to raise funds in 2013.
After being unveiled by Provost of Fife, Jim Leishman, bronze Hamish now stands in the town's Church Square.
Despite already being an established household name when famous internet moggies like Grumpy Cat were merely twinkles in their grand-cat's eyes, Hamish has not fallen behind the times and has his own Facebook and Twitter accounts.
This year also saw the publication of his first 'biography' - Hamish McHamish, Cool Cat About Town, by Susan McMullan.
After learning that Fife Council had approved the plans back in November, Ms Selwyn told the Scotsman: "It is lovely that we will have a rival to Greyfriars Bobby, it will be one-up for St Andrews.
"It has been a very popular idea. Hamish is a wonderful animal.
"Our statue is a way of saying thank you to Hamish for being so 'purrfectly' adorable and to celebrate him and the joy he brings us."
Register for free to continue reading
Registration is a free and easy way to support our truly independent journalism
By registering, you will also enjoy limited access to Premium articles, exclusive newsletters, commenting, and virtual events with our leading journalists
Already have an account? sign in
Register for free to continue reading
Registration is a free and easy way to support our truly independent journalism
By registering, you will also enjoy limited access to Premium articles, exclusive newsletters, commenting, and virtual events with our leading journalists
Already have an account? sign in
Join our new commenting forum
Join thought-provoking conversations, follow other Independent readers and see their replies