Heatwave: Hammersmith Bridge fully closed following safety concerns
'A critical piece of London's infrastructure cannot be allowed to crumble into the Thames while the government and London mayor wrangle over responsibility for the funding', council official says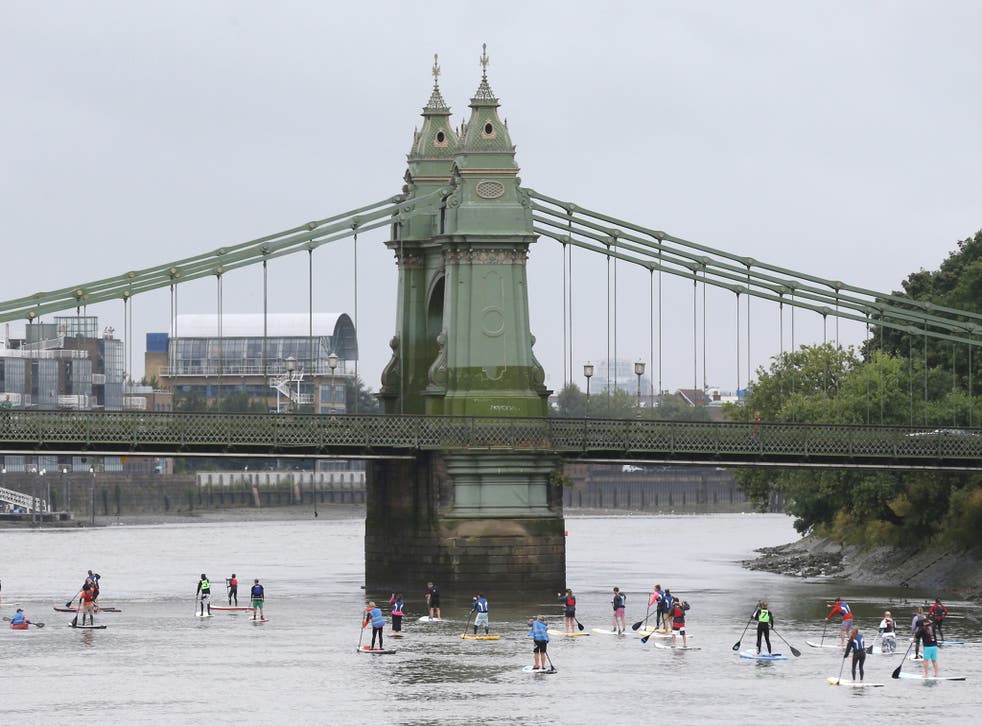 West London's Hammersmith bridge has been fully closed until further notice following safety concerns after a crack in the infrastructure appeared to have been worsened by the ongoing heatwave gripping the country.
The suspension bridge - the capital's first when it was opened in 1827 - will remain shut until engineers confirm it is safe to reopen, as will pedestrian underpasses on both sides of the river.
Boats will also be unable to pass underneath the green landmark, with council officials saying recent days of heat had exacerbated pre-existing damage to the bridge - which is usually crossed by 16,000 people daily.
The mayor of London's walking and cycling tsar, Will Norman, wrote on Twitter: "Hammersmith Bridge is closed to walking and cycling, including on the tow path underneath.
"Safety is our top priority and we support Hammersmith & Fulham Council's decision to close the bridge after inspections showed cracks in the structure have got worse, likely due to the extreme heat".
UK news in pictures

Show all 50
So far Transport for London has provided £25m to pay for the restoration of the bridge after it was assessed in 2019 - however it is expected a full renovation could cost as much as £140m.
Cllr Alexander Ehmann, Chair of the Transport and Air Quality Services Committee for Richmond Council, said: "We fully support the decision to close Hammersmith Bridge on safety measures. Safety must come first.
"Richmond Council believes that the safety of all residents must be our number one priority.
"However, what was urgent before is now an emergency. A critical piece of London's infrastructure cannot be allowed to crumble into the Thames, while the government and London mayor wrangle over responsibility for the funding.
"With a potential repair bill of £140m, the Government are the only credible funding mechanism. They must now act in the public interest and supply the long-overdue funding to ensure the bridge can be saved."
Register for free to continue reading
Registration is a free and easy way to support our truly independent journalism
By registering, you will also enjoy limited access to Premium articles, exclusive newsletters, commenting, and virtual events with our leading journalists
Already have an account? sign in
Register for free to continue reading
Registration is a free and easy way to support our truly independent journalism
By registering, you will also enjoy limited access to Premium articles, exclusive newsletters, commenting, and virtual events with our leading journalists
Already have an account? sign in
Join our new commenting forum
Join thought-provoking conversations, follow other Independent readers and see their replies