US Muslim preacher 'who advocated beheading of gay men allowed to lecture in the UK'
Group hosting Mr Sodagar has defended the lecture series, saying his comments on gay men have been deliberately misinterpreted by right-wing media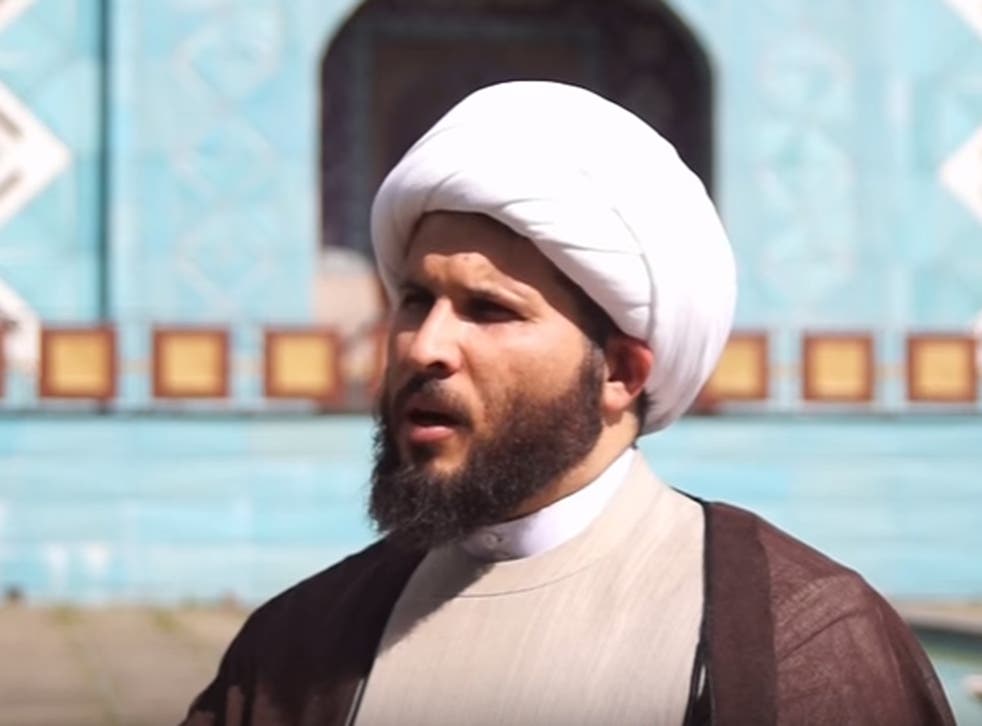 A US-based Muslim preacher who allegedly advocated killing gay people is giving a lecture series in London after being allowed to enter the UK.
The Home Office has been urged to retract the visa of Hamza Sodagar who is giving a series of lectures in the capital city between 3 October and 12 October.
Mr Sodagar appeared in an online video recorded in 2010 in which he details ways in which gay people can be 'punished' for their sexuality, including being beheaded or thrown off a cliff. Footage shows him apparently telling an audience: "If there's homosexual men, the punishment is one of five things. One, the easiest one maybe, is cut their head off, that's the easiest. The second is, burn them to death. Third, throw them off a cliff. Fourth, tear down the wall on them so they die. Fifth, a combination of the above.
"We have a hadith on that. Now, whether someone's going to accept that, that's up to the jurists to read that and understand. There's definitely some of those apply… maybe the combination [fifth option]. These are things which are there."
LGBT rights activist Peter Tatchell called on the Home Office to revoke Mr Sodagar's visa. He said: "In a free society, Hamza Sodagar has a right to believe that homosexuality is sinful but not to preach about ways to kill lesbians and gay men. Many people with far less extreme views, who have never advocated violence, have been banned from entering the UK. Calling for death to LGBT people crosses a red line.
"The Home Office was wrong to grant him a visa and should now revoke it. The cleric should be ordered out of the country."
His lectures are being facilitated by the Ahlulbayt Islamic Mission at the Islamic Republic Of Iran School in London. Literature advertising the lecture series has been posted on the group's website and Twitter feed.
The Mission have defended their decision to host Mr Sodagar, saying his comments did not mean he endorsed murder of gay men and had been taken out of context. In a statement, the group said: "The unfortunate rise of right-wing extremism has resulted in a malicious campaign to misconstrue the positions of Islam and dehumanise Muslims.
We are saddened that the UK media is able to publish materials that clearly follow a right-wing extremist agenda of spreading hatred and Islamophobia.
"In remarks made in 2010, as part of a series of lectures delivered on mercy, love and hatred in Islam through a commentary of a supplication from the Islamic tradition, Shaykh Hamza explained the position of Islam on homosexuality, and that it is not compatible with Islam. This is a clear and undeniable position that is upheld by Islam as found in Islamic scripture and tradition. In this regard, it must be understood, as was mentioned in the very same lecture series, that Islamic penal code cannot be administered outside the framework of law-enforcement and legal process within a legitimate government.
"De-contextualised excerpts of this series, were used by right-wing media to suggest that Shaykh Hamza was calling for 'the beheading and burning of homosexuals'. This is untrue and a mischievous and malicious accusation to make."
LGBT+ rights around the globe

Show all 9
When approached by The Independent, a Home Office spokesperson said they were unable to comment on individual cases. They said: "An individual can be excluded on the grounds that their presence is 'not conducive to the public good' if it is reasonable, consistent and proportionate based on the evidence available."
Register for free to continue reading
Registration is a free and easy way to support our truly independent journalism
By registering, you will also enjoy limited access to Premium articles, exclusive newsletters, commenting, and virtual events with our leading journalists
Already have an account? sign in
Register for free to continue reading
Registration is a free and easy way to support our truly independent journalism
By registering, you will also enjoy limited access to Premium articles, exclusive newsletters, commenting, and virtual events with our leading journalists
Already have an account? sign in
Join our new commenting forum
Join thought-provoking conversations, follow other Independent readers and see their replies