Handling of female asylum seekers 'puts UK to shame'
Sarah Morrison
Wednesday 29 January 2014 01:12 Comments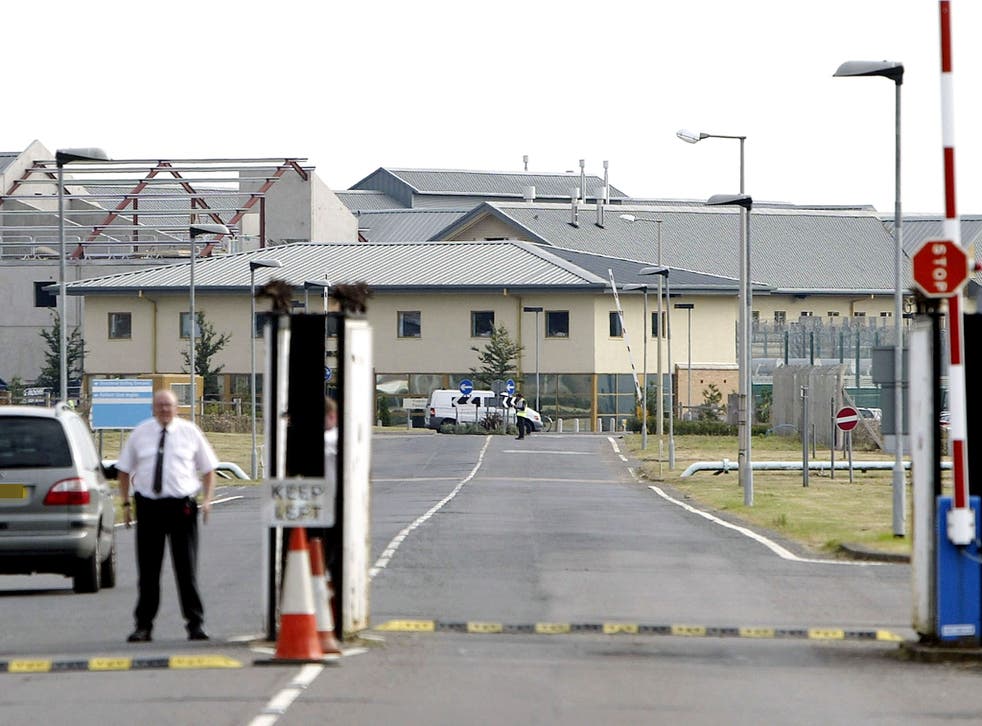 The hidden plight of women asylum seekers detained in Britain is exposed today as a major new report warns that female rape and torture victims are being locked up indefinitely, suffering from depression and being intimidated by male guards.
The claims will refocus the spotlight on the treatment of vulnerable women in Britain's detention centres. Almost 2000 women who sought asylum were detained in 2012, according to new Home Office figures compiled for charity Women for Refugee Women (WRW). Only a little over a third were removed from the UK.
The new research, undertaken by WRW, focused on 46 women, who were either in detention or had recently been detained. It found that 85 per cent of them had been raped or tortured before reaching Britain. This is contrary to government policy which says torture victims should only be detained in 'exceptional' circumstances.
Most were housed in Yarl's Wood, Britain's largest Immigration Removal Centre, in Bedfordshire, which can house up to 400 women. More than 90 per cent of women said they felt depression. One in five said they tried to kill themselves in detention, while a third had been placed on suicide watch. One 33-year-old Ethiopian woman, who was three months pregnant during her time in detention, described detention as a place "where human rights don't exist."
More than 70 per cent of women said they had been raped in their home countries, but the majority said they were guarded by male staff. Seven in ten said this made them uncomfortable; with some complaining that men watched them in the shower, on the toilet and came into their room without knocking. Male staff are not meant to supervise women showering, dressing or undressing.
Baroness Helena Kennedy QC told The Independent that the findings should be a "source of profound shame" to Britain. She said women faced a "culture of disbelief" when they shared tales of sexual abuse. "This is part and parcel of a much wider form of misogyny - where we think women make up accounts of being raped," she added. "On top of experiences of persecution, they experience being disbelieved and marginalised in the very place they seek help and assistance."
One in two women said a member of staff in detention had verbally abused them, according to the report, while three women said they were physically assaulted. One woman in Yarl's Wood, who spoke to the media last year, lodged a formal complaint after alleging she was sexually assaulted by guards.
Natasha Walter, founder of Women for Refugee Women said women should live in the community, not detention centres, while asylum claims are considered. "We should not be putting women who have already survived such trauma through further trauma in the UK asylum process," she added. "Detention is costly for the British taxpayer and extremely distressing for women."
Forty per cent of the 1,867 women who had sought asylum and left detention in 2012, had been detained for more than a month, according to Home Office figures. In WRW's sample, the average was nearly three months.
Almost twenty per cent of the women WRW interviewed said they fled persecution based on sexual orientation. Alice (not her real name), is a 26-year-old lesbian who says she was arrested and sexually assaulted in prison in Cameroon. She was sent to Yarl's Wood last year and put on suicide watch. "I burnt myself badly on my arm with hot water and saw other women do similar things - using forks to stab themselves and drinking whole bottles of shampoo in an attempt to kill themselves… I would honestly die rather than go back to Yarl's Wood," she said.
Actress Juliet Stevenson, who has been actively involved in campaigning for the rights of asylum-seekers, said immigration and asylum is currently "being lumped together in one conversation," so "that no distinction is made between people who have fled great adversity, and migrants who do have a choice about whether they come to this country or not."
She added: "I hope that by telling some of the stories of women in detention we can begin to break through that frenzy, and remind people that these women are individuals whose voices need to be heard."
A Home Office spokeswoman said detention and removal are "essential parts of effective immigration controls. It is vital these are carried out with dignity and respect and we take the welfare of our detainees very seriously." A comprehensive complaints system is offered and is thoroughly investigated, she added.
Case study: Cameroonian playwright
Lydia Besong, a Cameroonian playwright, was detained in Yarl's Wood twice after her and her husband's request for asylum was refused.
"When I was in prison I suffered a lot. I was tortured. If you look at my legs you will see the scars. It is very hard for a woman to say that she has been raped.
"When I arrived in the UK with my husband, I thought that I would be safe [but] I was refused asylum. The Home Office just said that they didn't believe me. Being locked up reminded me so much of being put in prison back home, it brought back all the memory of torture.
"Sometimes I feel like I'm in a trance, I hear the footsteps of the officers, I hear the banging of the doors and the sound of their keys. I wish the politicians could understand what they are doing to women by detaining us like this when we have already been through so much. "Asylum-seekers are not criminals."
Register for free to continue reading
Registration is a free and easy way to support our truly independent journalism
By registering, you will also enjoy limited access to Premium articles, exclusive newsletters, commenting, and virtual events with our leading journalists
Already have an account? sign in
Join our new commenting forum
Join thought-provoking conversations, follow other Independent readers and see their replies