Woman at centre of money-laundering case 'spent £30,000 on chocolate in one go'
Zamira Hajiyeva spent £600,000 in a single day at Harrods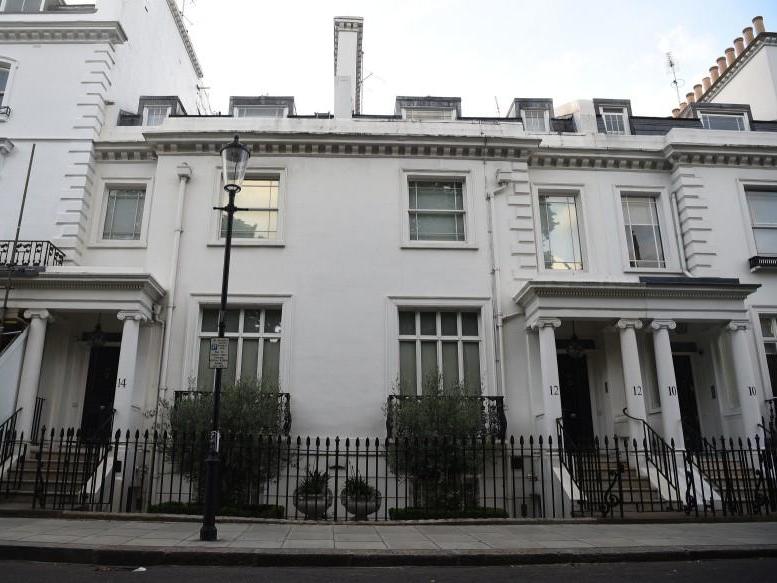 Luxury jewellery, designer fashion and perfume worth a combined £16m were bought from Harrods by a woman who has been hit with the UK's first unexplained wealth order.
Zamira Hajiyeva blew £600,000 in a single day at the London department store as part of a decade-long spending spree there, splashing out £30,000 on chocolates in one afternoon.
The 55-year-old spent £5.75m at jewellers Boucheron and Cartier, and paid six-figure sums for fashion brands including Dennis Basso, Celine, Fendi and Christian Dior.
The wife of jailed Azerbaijani banker Jahangir Hajiyev, was targeted by the National Crime Agency (NCA) when so-called McMafia anti-corruption laws came into force last year.
The legislation, named after the popular BBC series, allows authorities to seize and liquidate the assets of wealthy foreigners who fail to prove where they got their money from.
Ms Hajiyeva was made subject to two of the orders in October after she and her husband could not explain how they could afford to buy an £11.5m home in Knightsbridge, as well as a £10.5m golf club in Ascot in Berkshire.
Now, the sheer scale of her spending has been laid bare after a judge ruled a tranche of High Court documents could be released to the media.
Transactions linked to three separate Harrods loyalty cards and 35 credit cards issued by her husband's bank are detailed across 95 pages.
Among her spending was £4m at luxury jewellers Boucheron, £1.75m on Cartier watches and jewellery, and a further £1m in the Harrods toy department.
Hundreds of thousands of pounds were also blown on designer fashion brands including £131,300 at Dennis Basso, £144,000 at Celine, £136,000 at Fendi and £143,000 at Christian Dior.
On one occasion, she spent £30,000 at gourmet Belgian chocolate chain Godiva. On another, she forked out £2,400 on wine and spirits in a single purchase.
Her husband was chairman of the state-controlled International Bank of Azerbaijan from 2001 until his resignation in 2015 but was subsequently sentenced to 15 years in prison for fraud and embezzlement.
Ms Hajiyeva, who was not implicated in his crime, was granted indefinite leave to remain in the UK in 2015 but is now facing extradition back to Azerbaijan over allegations of embezzlement.
Her application to the Home Office for a visa meant for wealthy investors included evidence of a Swiss bank account with deposited funds "in excess of £1m", while a sum of just over £1m was invested in UK Government bonds.
In witness statements submitted to the High Court, the NCA said Ms Hajiyeva may have needed to raise money to maintain her lifestyle following her husband's arrest, with high-value jewellery worth more than £1.5m sold off at Christie's between December 2015 and June 2016.
Support free-thinking journalism and attend Independent events
A £1.1m Cartier diamond ring, as well as 49 items of jewellery worth more than £400,000 have been seized by the NCA.
When Ms Hajiyeva unsuccessfully attempted to overturn one of the unexplained wealth orders in October, her lawyers claimed her husband's conviction was the result of a show trial and that his guilt "had been determined by the presidential administration" in advance".
They said: "The decision of the High Court upholding the grant of an unexplained wealth order against Zamira Hajiyeva does not and should not be taken to imply any wrongdoing, whether on her part or that of her husband."
Ms Hajiyeva has been granted permission to appeal the High Court's decision by the Court of Appeal.
A Harrods spokeswoman said: "As with any investigation, Harrods has comprehensively and ardently cooperated with all appropriate authorities and assisted with all inquiries."
Join our commenting forum
Join thought-provoking conversations, follow other Independent readers and see their replies