Harrods restaurants keep up to 75% of waiters' tips, claims union
'The lack of transparency in the system gives Harrods huge power over its staff'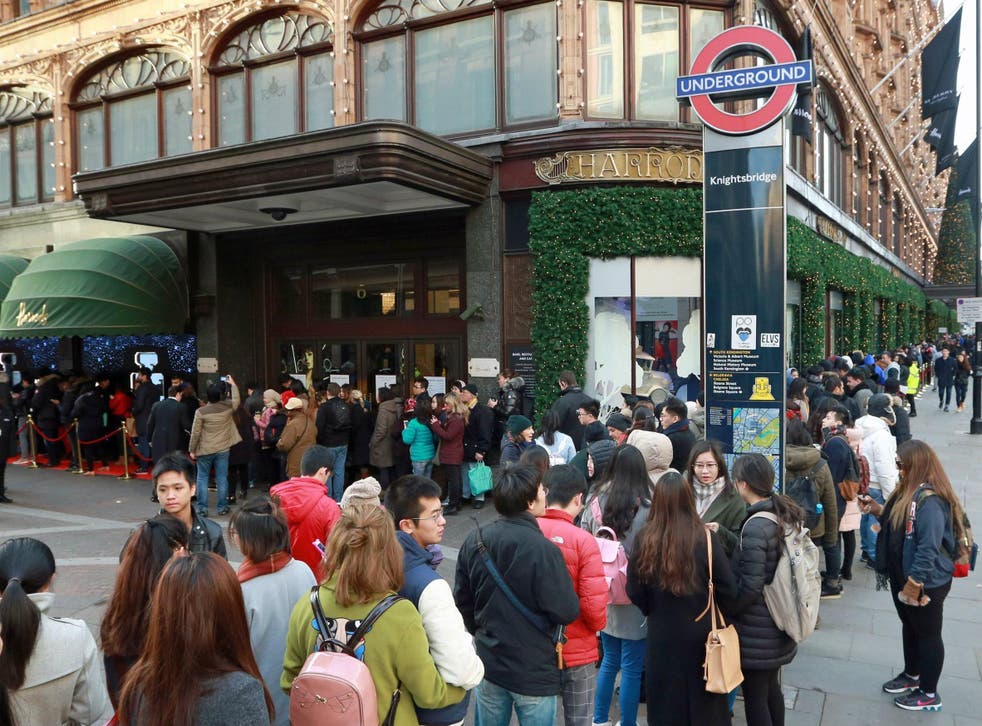 The union representing catering staff at Harrods' on-site restaurants and cafes claims its owners retain up to 75 per cent of the service charge paid by diners.
The United Voices of the World (UVW) union said it had seen internal figures indicating that Harrods' restaurants turned over a net profit of £26m in 2015, and that the store is depriving each of its 483 catering staff of up to £5,000 a year.
Harrods reported record profits in 2016 for the seventh year in a row, up from £141.5m to £168m.
A dividend of £100.1m was paid to its owners Qatar Holding, which bought Harrods from Mohammed Al Fayed in 2010. Qatar Holding is an investment vehicle of the Qatari royal family, who have also acquired 95% of the Shard and half of One Hyde Park, a development which contains the most expensive residential property in Britain.
Harrods currently operates a "tronc" system, which means that the 12.5 per cent service charge is distributed equally among all catering staff, and paid monthly.
But the department store has declined to disclose exactly how much of the service charge is retained by management. Another luxury retailer, Fortnum & Mason, recently came under fire for asking staff to take a cut in basic pay in order to receive a portion of the service charge under a tronc system.
Petros Elias, general secretary of the UVW union, said: "The lack of transparency in the system gives Harrods huge power over its staff. Catering wages are barely enough to survive on in London, and waiters in particular depend heavily on tips just to get by."
After UVW members threatened unofficial industrial action during the busy sales period, Harrods circulated a letter to staff on 22 December. The letter stated: "Harrods is looking to improve the current system through which it distributes its service charge, to ensure it best serves our employees, and is completing a detailed review into the existing scheme."
The union said it was waiting for a response from Harrods management by the end of the week. "If our demands are not met then the next step will be to ballot our members about industrial action and strikes," Mr Elias said.
A spokesperson for Harrods said: "As this is an ongoing review, we are unable to provide further details on the distribution. However, employees will be informed of the details of the new system as soon as the review is complete."
Join our new commenting forum
Join thought-provoking conversations, follow other Independent readers and see their replies