Hate crime targeting UK mosques more than doubled in past year, figures show
'The biggest driver of anti-Muslim hate is terrorist attacks – the research is very clear here'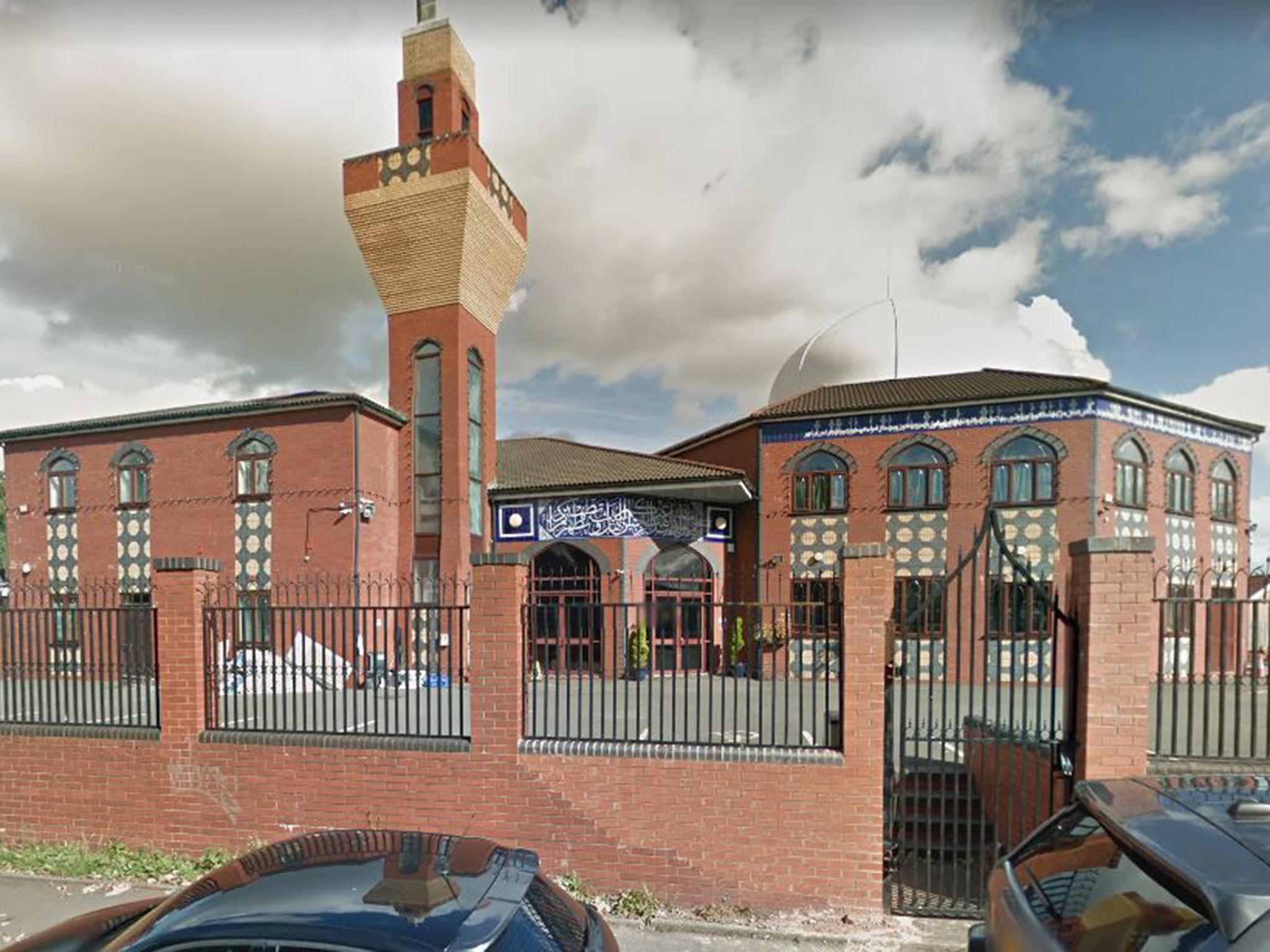 Hate crimes targeting mosques across the UK more than doubled between 2016 and 2017, new figures have revealed.
Police forces recorded 110 hate crimes directed at Muslim places of worship between March and July this year, up from 47 over the same six month period in 2016.
The Press Association reports that racist abuse, acts of vandalism at mosques and bomb threats feature heavily among the reported hate crimes.
Smashed windows at mosques, damage to cars parked outside and graffiti were all recorded along with physical assaults on Muslims on their way in or out of the buildings, two cases of arson and two complaints of bacon being left on mosque doors.
Shadow Home Secretary Diane Abbott called the figures "deeply troubling".
"Attacks on any religious group or minority are abominable," she said, adding: "These anti-Muslim attacks will be condemned by all decent people."
Fiyaz Mughal, Director of Faith Matters which works to increase community cohesion, told The Independent it was vital to acknowledge that terrorism was the driving factor behind the "worryingly consistent" level of mosque attacks.
He added that social media companies had to step up and accept responsibility for hate speech being allowed to flourish online.
"We have seen a rise in anti-Muslim extremism and far-right activity online, with a very slow, dinosaur approach from social media companies to take off hate, and an utter denial for three or four years that this was their responsibility.
"They are now taking steps, but they are baby steps.
He said some members of the Muslim community shied away from admitting that Islamist terrorism was the biggest factor driving hate crime.
"The biggest driver of anti-Muslim hate is terrorist attacks – the research is very clear here.
"We need to be honest. Not wanting to acknowledge that terrorism is the biggest driver, and to blame the media instead, is very much an Islamist narrative.
"We have to reduce terrorist attacks in order to reduce fractures in our community."
The latest data was obtained through Freedom of Information requests made to 45 UK police forces.
The figures, based on 42 responses, showed that 25 forces saw an increase in hate crimes directed at mosques in the past year – meaning that 17 did not.
The biggest increase was reported by Greater Manchester Police – the scene of the devastating concert attack carried out by Islamist extremist Salman Abedi which killed 20 people.
The second largest increase was in London, hit by a series of terror attacks this year, with the Metropolitan Police recording 17 crimes, up from eight the previous year.
Threats, harassment and other intimidating behaviour outside mosques more than tripled across the country, from 14 crimes in 2016 to 49 in 2017.
Violent crime against Muslims attending mosques more than doubled from five recorded crimes in 2016 to 11 crimes in 2017.
Crimes recorded as vandalism or criminal damage increased from 12 in 2016 to 15 in 2017.
The true number of hate crimes directed at mosques is likely to be higher due to differences in how police forces record their statistics and the fact that not all forces are included in the figures.
The figures emerged within weeks of separate incidents in which an imam and a surgeon who treated Manchester bombing victims were stabbed outside a mosque in Cheshire and another in which a 14-year-old boy was stabbed multiple times in the face and neck outside a mosque in Birmingham.
Other high-profile cases of hate crime at mosques this year include the Finsbury Park terror attack in June, a Manchester mosque destroyed by fire in an arson attack in July and the sending of a white powder and bomb threats to three mosques across London also in July.
While police found the powder to be harmless, Erkin Guney, a community leader at one of the mosques targeted by the letters, called the threats "heartbreaking".
The Shacklewell Lane Mosque in north London, where Mr Guney is funeral director, has seen "attacks by the BNP, pigs' heads thrown at the door and buildings set alight" over the years since his father founded the mosque in the 1970s, he said.
"Have I got to worry about people getting knocked [into] the air?" said Mr Guney.
"That's a really heavy responsibility. Now to worry that people are going to die on my doorstep is heartbreaking.
"I'm not concerned about myself, I'm concerned about the public and the people that come here," he added.
"We've got community events that take place here. Everyone comes, it's not just about Muslims in the mosque."
The organisation Tell Mama said it recorded 141 hate crime incidents against Muslims rather than specifically targeting mosques after the Manchester attack on 22 May, a rise of 500 per cent compared with a daily average of 25 reports made to the charity rather than to the police.
Ms Abbott called on the Home Office to publish data on hate crimes against all places of worship "as a matter of course" after "worrying reports of attacks on synagogues as well as mosques".
She said: "Politicians have a particular responsibility in the language they use, the policies they advocate and the climate they create.
"There should be a unanimous message that violence against any section of our society is unacceptable."
A record number of anti-Semitic crimes were also reported in the UK in the first six months of this year, with 767 incidents recorded, according to the Community Security Trust.
"Some of this may be down to improved reporting, but it is sadly clear that the overall situation has deteriorated," said David Delew, the organisation's chief executive.
A Home Office spokesman said: "All forms of hate crime are completely unacceptable and the UK has some of the strongest laws in the world to tackle it."
Communities Secretary Sajid Javid announced a new fund of £375,000 to encourage the reporting and funding of hate crime in January this year, in addition to the £1m of support directed at young people as part of the Hate Crime Action Plan announced last summer.
A total of 55 places of worship applied for anti-hate crime funding since the Westminster terror attack, with almost half of applications coming from mosques. The Government announced an additional £1m would be made available to provide private protection outside places of worship.
Additional reporting by the Press Association
Join our commenting forum
Join thought-provoking conversations, follow other Independent readers and see their replies