Head of Unite union embroiled in sexual discrimination and bullying claims
Sally Nailard claims Len McCluskey called her a 'scab'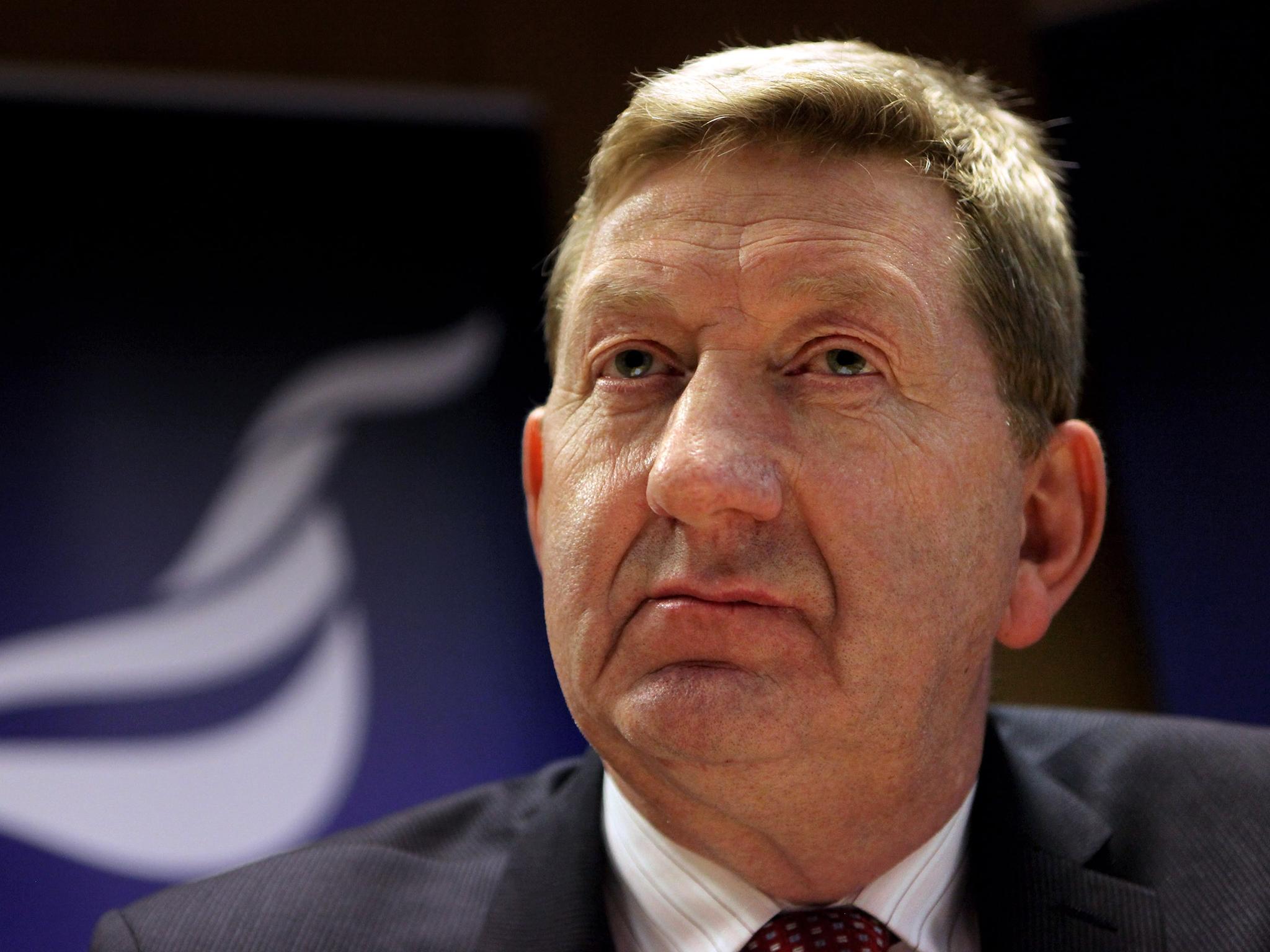 The head of one of Britain's biggest trade unions is embroiled in claims of sexual discrimination and bullying by a former female official accusing Len McCluskey, leader of Unite, of calling her a "scab."
The revelations emerged in evidence submitted to an employment tribunal. A claim against Unite, for constructive dismissal and sexual discrimination, has been brought by Sally Nailard, 50, its former regional officer based at Heathrow, London. She is seeking undisclosed financial losses and compensation.
Commenting on the claim Isabel Manley, chair of the employment tribunal, described it as a "sad and sorry tale."
Mr McCluskey is one of several union officials cited in the claim, which accuses Unite of failing to protect Ms Nailard, who resigned from her £47,000 job last August, from an 18 month campaign of bullying and harassment.
Last summer a copy of an interview she had done in 1997 was given to the union leader. At the time of the interview, with SKY TV news, she was working as cabin crew for BA and represented an independent cabin crew union (Cabin Crew 89) which did not take part in a strike over pay. Her evidence states: "If I was such a "scab" as Len McCluskey later said, I would have volunteered to operate as crew over the strike." She left British Airways in 2012 and became Unite regional officer, moving to Heathrow at the start of 2013.
The way the interview resurfaced almost 20 years afterwards was just one part of a sustained campaign she alleges she suffered at the hands of union members. The abuse was widespread, with others who "were being bullied" by union members at Heathrow, Ms Nailard told the tribunal in Watford. She added that an accusation that she had slept with managers at the airport "was a rumour put around," by the chair of one of Unite's branches there.
A number of union members "orchestrated a campaign of bullying and harassment" against her including "incidents of direct sex discrimination and sexual harassment," according to her claim submitted to the tribunal. One union member repeatedly called her "headmistress" to undermine her. During one branch meeting, in early 2013, she alleges that she was "verbally attacked, abused and threatened" by a union member to such an extent that "she felt physically unsafe." At another meeting, in March last year, she alleges that a union member who had dropped his pen at a meeting said: "I didn't want to go under the table in case I was accused of looking at Sally's fanny." After picking up his pen, he is said to have remarked: "It's ok she has a 1000 denier passion killers on."
And her evidence, which has been read by the tribunal, claims that Mike Eatwell, senior representative of the officers negotiating committee for Unite, told her in January 2014 she was not the first officer to complain of "discrimination, misogyny and bullying."
The revelations will come as an embarrassment to Ed Miliband, who was supported by Unite in his successful bid to become Labour leader five years ago.
Ms Nailard claims to have told Unite bosses of her problems a number of times in the year leading up to her resignation, including making two formal complaints seeking action by the union "to protect her in her working environment."
Mr McCluskey ordered an investigation into the allegations against certain union members but "no findings were delivered" and "no effective protection against the treatment being continued was put in place," according to the details of her claim.
It states that Ms Nailard, who lives in Fleet, Hampshire, was told last August she was being "removed" from her job at Heathrow and was offered other roles but none were suitable due to the long commutes involved. Ms Nailard claims that Peter Kavanagh, Unite's regional secretary for the London and Eastern region, in an email sent last August regarding her removal from Heathrow, referred to the 1997 interview: "This apparently contains your comments made on the day of an official strike that would not be considered helpful or compatible with the values of our Union."
Ms Nailard told the tribunal: "There was a massive issue at the airport. But nobody above them [her managers] seems willing to address the issues which go on." She claimed her managers' efforts to support her were "thwarted" by those above them.
The union denies the claims. In a statement, a Unite spokesperson said: "Unite has always practiced the highest employment standards to all its members of staff. Where officers have faced difficult situations we have consistently shown a duty of care to them. We categorically deny any unfair or discriminative treatment towards Ms Nailard."
The tribunal continues and is expected to end next Thursday.