Health expert calls for age of consent to be lowered to 15
Leading public health advisor to Government says 15-year-olds should be allowed to get support and contraception
Adam Withnall
Sunday 17 November 2013 11:18 Comments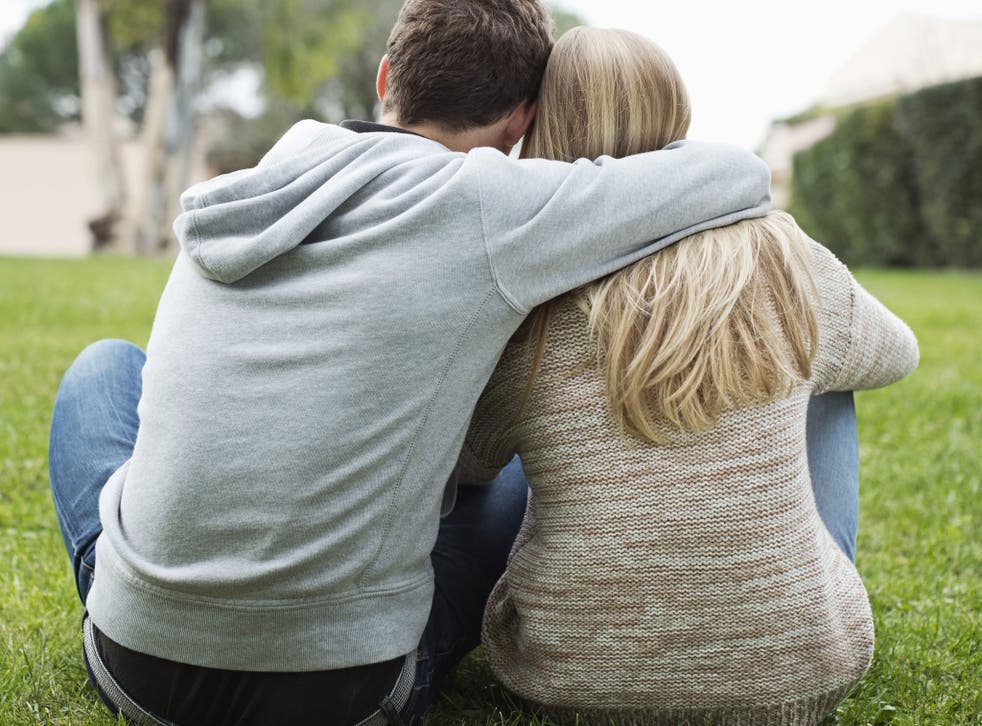 A leading public health expert has called on the Government to consider lowering the age of consent to 15.
Professor John Ashton, president of the Faculty of Public Health, said the current legal limit prevented sexually active younger teenagers from getting support with issues of disease and contraception.
With official figures indicating that as many as a third of all 14- and 15-year-olds are having sex in Britain, Prof Ashton told the Sunday Times a nationwide debate was needed to discuss the benefits of lowering the present age of consent of 16.
This morning Downing Street quickly rejected the suggestion from one of the Government's most senior health advisors. A spokesperson for David Cameron said the law was in place to protect children and that the Prime Minister had "no plans to change it".
Prof Ashton said keeping the age of consent at 16, first set in 1885, had left the public "confused". He argued that it would make more sense to lower the limit by one year and "draw a line in the sand" against sex at 14 or younger.
It would also make it easier for 15-year-olds who are already having sex to obtain contraception or sexual health advice from the NHS.
"Because we are so confused about this and we have kept the age of consent at 16, the 15-year-olds don't have clear routes to getting some support," Prof Ashton said.
"My own view is there is an argument for reducing it to 15 but you cannot do it without the public supporting the idea and we need to get a sense of public opinion about this.
"I would not personally argue for 14 but I think we should seriously be looking at 15 so that we can draw a line in the sand and really, as a society, actively discourage sexual involvement under 15. By doing that, you would be able legitimately to organise services to meet the need."
A lawyer representing 72 of the victims of Jimmy Savile warned against any move to lower the age of consent.
Liz Dux, who heads a specialist child abuse team at Slater & Gordon, said: "I have real concerns about the prospect of the age of consent being lowered.
"Predatory adults would be given legitimacy to focus their attentions on even younger teenagers and there is a real risk that society would be sending out the message that sex between 14-15-year-olds is also acceptable.
"My work with victims of abuse results in me talking to many who felt pressurised into having sex at a young age but have gone on to live a lifetime of regret."
David Tucker, head of policy at the NSPCC, said he would be happy to have a debate on the issue but said he would want to see the evidence for Prof Ashton's claims.
"Has there really been a significant change in the amount of young people having sex over the past 20 or 30 years? If it has changed, then is reducing the age of consent the most sensible way to deal with it?" he told the Sunday Times.
Deputy Prime Minister Nick Clegg said that Prof Ashton had been right to identify the problem but said that he did not believe that lowering the age of consent was the solution.
"We have far too high levels of teenage pregnancy. I'm worried, like everybody's worried, about the sexualisation of the culture and the information that so many young people are bombarded with at the moment. That's why I do want see action," he told BBC1's The Andrew Marr Show.
"I'm constantly urging (Education Secretary) Michael Gove and the Department for Education to update and modernise sex education in schools which hasn't kept up with the internet age. But do I think simply a blanket reduction in the age of consent is the answer to this difficult dilemma? No."
Register for free to continue reading
Registration is a free and easy way to support our truly independent journalism
By registering, you will also enjoy limited access to Premium articles, exclusive newsletters, commenting, and virtual events with our leading journalists
Already have an account? sign in
Join our new commenting forum
Join thought-provoking conversations, follow other Independent readers and see their replies