'Healthy' new towns to be modelled on theme parks in NHS development scheme
Health chiefs to design towns where 'children are happy to walk around all day'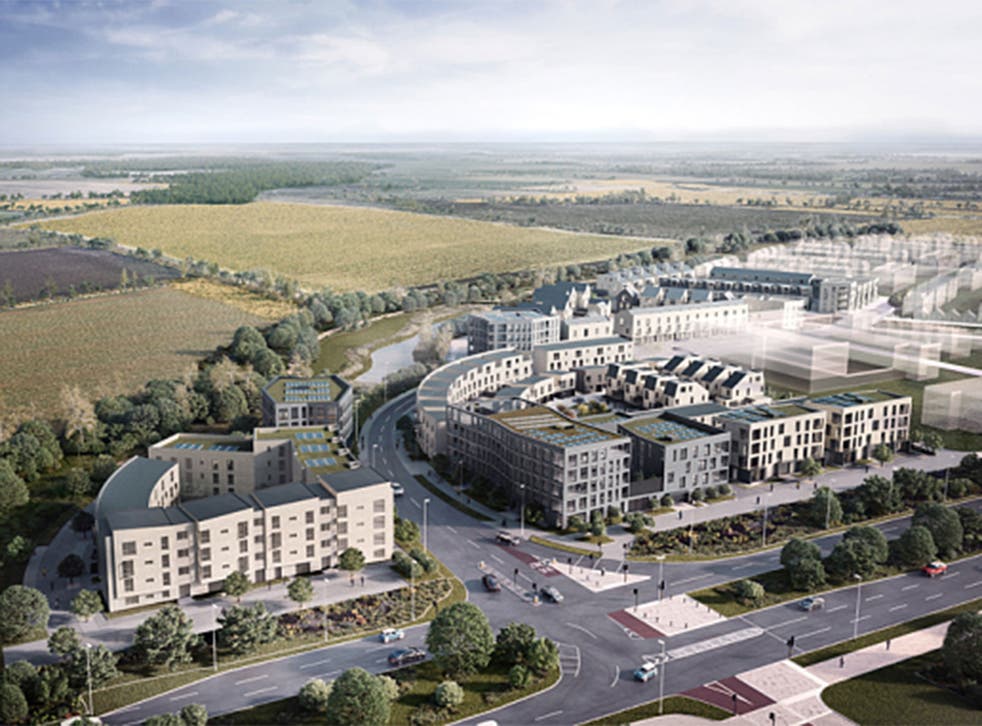 Ten areas across the country have been picked to become "healthy towns" in a bid to tackle the nation's obesity crisis.
NHS England has outlined plans to help create the new communities, which will be focused on "healthy living".
The health service will have a role in planning the new towns, which will provide more than 76,000 homes across England, and will use them to test out possible solutions to tackle obesity and help people with dementia.
Options to be tested at some of these sites include fast food-free zones near schools, designing safe and appealing green spaces and creating "dementia-friendly" streets.
NHS England said it will bring together clinicians, designers and technology experts to "re-imagine" how health and care can be delivered across these new communities.
According to The Telegraph, health chiefs willl ask developers to consider: "Why are children happy to walk all day round a theme park but often get bored on every-day journeys? Could adventure areas be designed into streets to encourage walking and play?"
UK news in pictures

Show all 50
In a speech to The King's Fund later today, NHS England chief executive Simon Stevens will say: "The much-needed push to kick-start affordable housing across England creates a golden opportunity for the NHS to help promote health and keep people independent.
"As these new neighbourhoods and towns are built, we'll kick ourselves if in ten years time we look back having missed the opportunity to 'design out' the obesogenic environment, and 'design in' health and wellbeing.
"We want children to have places where they want to play with friends and can safely walk or cycle to school - rather than just exercising their fingers on video games. We want to see neighbourhoods and adaptable home designs that make it easier for older people to continue to live independently wherever possible. And we want new ways of providing new types of digitally-enabled local health services that share physical infrastructure and staff with schools and community groups."
Mr Stevens will also highlight the high prevalence of obesity among youngsters, the small proportion of children that play outdoors compared to their parents and the high levels of physical inactivity among British adults.
He will use his speech to name the sites picked to be part of the programme, which are located around the country in: Whitehill and Bordon in Hampshire, Cranbrook in Devon, a new development in Darlington, Barking Riverside in London, Halton Lea in Runcorn, Cheshire, Whyndyke Farm in Fylde, Lancashire, a new community in Bicester, Oxfordshire, Northstowe in Cambridgeshire, Ebbsfleet Garden City in Kent and Barton Park in Oxford.
Professor Kevin Fenton, National Director for Health and Wellbeing at Public Health England, which is supporting the project, said: "Some of the UK's most pressing health challenges - such as obesity, mental health issues, physical inactivity and the needs of an ageing population - can all be influenced by the quality of our built and natural environment.
"The considerate design of spaces and places is critical to promote good health. This innovative programme will inform our thinking and planning of everyday environments to improve health for generations to come."
PA
Register for free to continue reading
Registration is a free and easy way to support our truly independent journalism
By registering, you will also enjoy limited access to Premium articles, exclusive newsletters, commenting, and virtual events with our leading journalists
Already have an account? sign in
Register for free to continue reading
Registration is a free and easy way to support our truly independent journalism
By registering, you will also enjoy limited access to Premium articles, exclusive newsletters, commenting, and virtual events with our leading journalists
Already have an account? sign in
Join our new commenting forum
Join thought-provoking conversations, follow other Independent readers and see their replies