Heart attack early warning signs are being missed by doctors, research reveals
Symptoms such as fainting, shortness of breath and chest pain have been evident up to a month before the death of some patients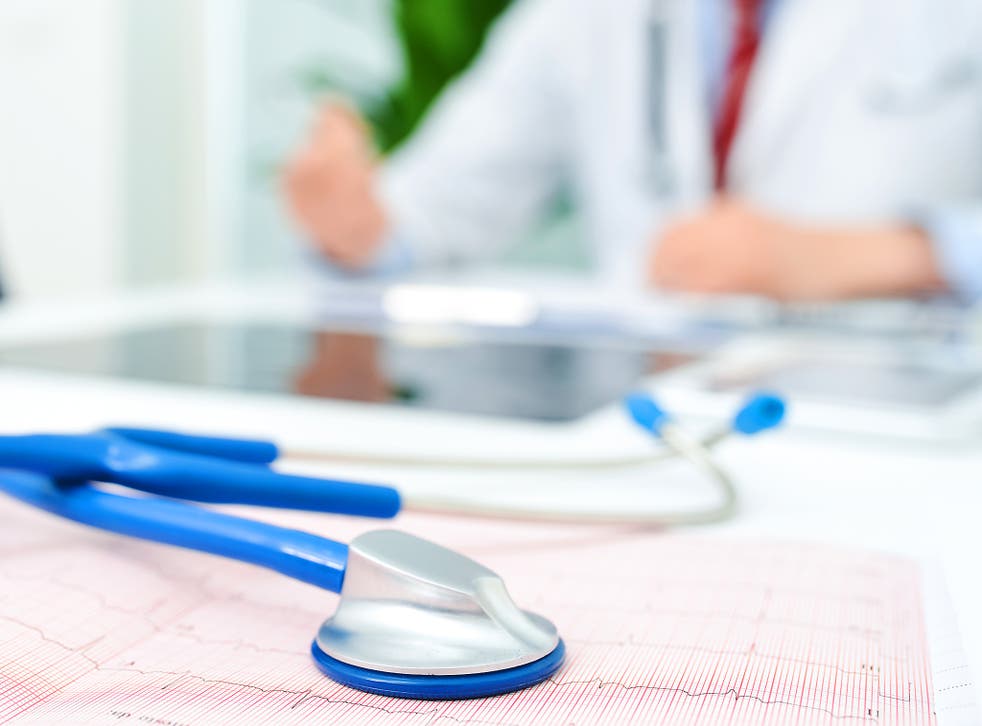 Doctors in England are missing "subtle signs" of imminent heart attacks, according to new research which found that around 16 per cent of people who die from them are admitted to hospital for other reasons in the 28 days prior to their death.
Symptoms such as fainting, shortness of breath and chest pain would have been evident up to a month before death in some of these patients, the study by the Imperial College London found.
"Doctors are very good at treating heart attacks when they are the main cause of admission," said lead author Dr Perviz Asaria. "But we don't do very well treating secondary heart attacks or at picking up subtle signs which might point to a heart attack death in the near future."
She added: "Unfortunately, in the four weeks following a hospital stay, nearly as many heart attack deaths occur in people for whom heart attack is not recorded as a primary cause, as occur after an admission for heart attack."
Researchers looked at all 446,744 NHS hospitals stays in England between 2006 and 2010, including the 135,950 patients who died after recorded heart attacks.
A total 21,677 of those who died were in hospital during the preceding four weeks for a reason not noted as a heart attack symptom.
Of the 135,950 patients who died from a heart attack, around half died without a hospital admission in the prior four weeks, and around half died within four weeks of having been in hospital.
The study's co-author, Professor Majid Ezzati, said: "We cannot yet say why these signs are being missed, which is why more detailed research must be conducted to make recommendations for change.
"This might include updated guidance for healthcare professionals, changes in clinical culture, or allowing doctors more time to examine patients and look at their previous records.
Heart attacks kill thousands
"What we are now asking is, if symptoms are being missed where they could have been discovered using the available information, how should care now be organised and what changes need to be made to prevent unnecessary deaths."
The study was published in The Lancet Public Health journal.
UK news in pictures

Show all 50
A spokesman for the Royal College of Physicians said: "The treatment of heart attacks is one of the success stories of modern medicine but this paper is an important reminder that there are still areas where we can improve care."
Coronary heart disease kills around 73,000 people each year in the UK.
Register for free to continue reading
Registration is a free and easy way to support our truly independent journalism
By registering, you will also enjoy limited access to Premium articles, exclusive newsletters, commenting, and virtual events with our leading journalists
Already have an account? sign in
Register for free to continue reading
Registration is a free and easy way to support our truly independent journalism
By registering, you will also enjoy limited access to Premium articles, exclusive newsletters, commenting, and virtual events with our leading journalists
Already have an account? sign in
Join our new commenting forum
Join thought-provoking conversations, follow other Independent readers and see their replies