Heathrow Airport expansion: Furious row erupts between Boris Johnson and Sir Howard Davies over plans
Boris Johnson told the Today programme that legal challenges would prevent the runway ever being built
Simon Calder
Wednesday 01 July 2015 12:39 Comments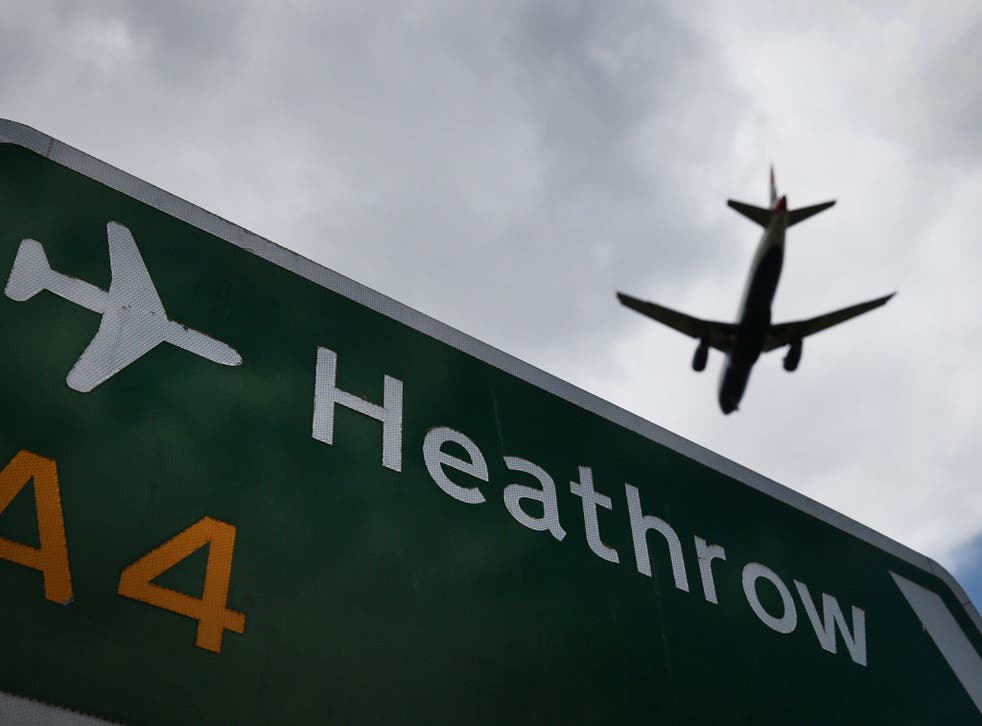 Within hours of the Airports Commission recommending a third runway at Heathrow, a furious row broke out involving the boss of the airport's biggest customer, the Mayor of London and the Commission's chairman, Sir Howard Davies.
Boris Johnson, who is also MP for Uxbridge, adjoining the airport, told the Today programme that legal challenges would prevent the runway ever being built.
"I don't think my services as a bulldozer blocker are going to be needed," he said, referring to a previous promise to oppose a new runway "to the very last ditch". He said he believed his preferred scheme for a Thames Estuary airport would prevail.
Best and worst airports for customer satisfaction

Show all 12
"We had to go through this exercise. Having circled around and around, we will eventually come into land at the estuary."
Willie Walsh, chief executive of IAG - owner of British Airways and Iberia, and holder of more than half the current slots at Heathrow - also doubted the runway will be built: "Without political vision and leadership, it will end up on the shelf gathering dust like its predecessors."
Sir Howard responded angrily, telling The Independent: "This debate is plagued by people who say 'this is never going to happen'. Willie Walsh has always said it's never going to happen. Boris Johnson has always said it."
British Airways has a history of supporting expansion at its home base, Heathrow, but notably its holding company, IAG, did not publish its submission to the Davies Commission.
If a third runway goes ahead, IAG will see its majority holding of slots diluted - and will also find a massive competitor for its European routes, in the shape of an easyJet base at Heathrow Terminal 4. The budget airline has already laid out plans to base 30 aircraft at the airport to take on BA and its European legacy rivals such as Air France, Alitalia and Lufthansa.
Willie Walsh was also angry at the assumption that existing passengers should pay for a project that will benefit future travellers: "Even with political consensus, Sir Howard believes naively that the costs associated with the scheme would be borne by airlines. While we believe it would be outrageous to burden passengers with the cost of such expensive infrastructure, we will not pay for it."
Some details of the final report have been questioned by industry experts. John Grant, executive vice president of the timetable specialist OAG, said the plan to eliminate early-morning arrivals between 4.45am and 6am would have a damaging impact: "It is all very well to say flights can't land at Heathrow before 6am, but flights originating from Asia would require very unsocial early-morning departure times or have to be held over Heathrow for around an hour, which will have more of an environmental burden than if the aircraft could land immediately."
Register for free to continue reading
Registration is a free and easy way to support our truly independent journalism
By registering, you will also enjoy limited access to Premium articles, exclusive newsletters, commenting, and virtual events with our leading journalists
Already have an account? sign in
Join our new commenting forum
Join thought-provoking conversations, follow other Independent readers and see their replies