Heathrow may ditch major UK routes if expansion plans not approved
They may scrap routes to Aberdeen, Glasgow, Leeds Bradford, Belfast and Newcastle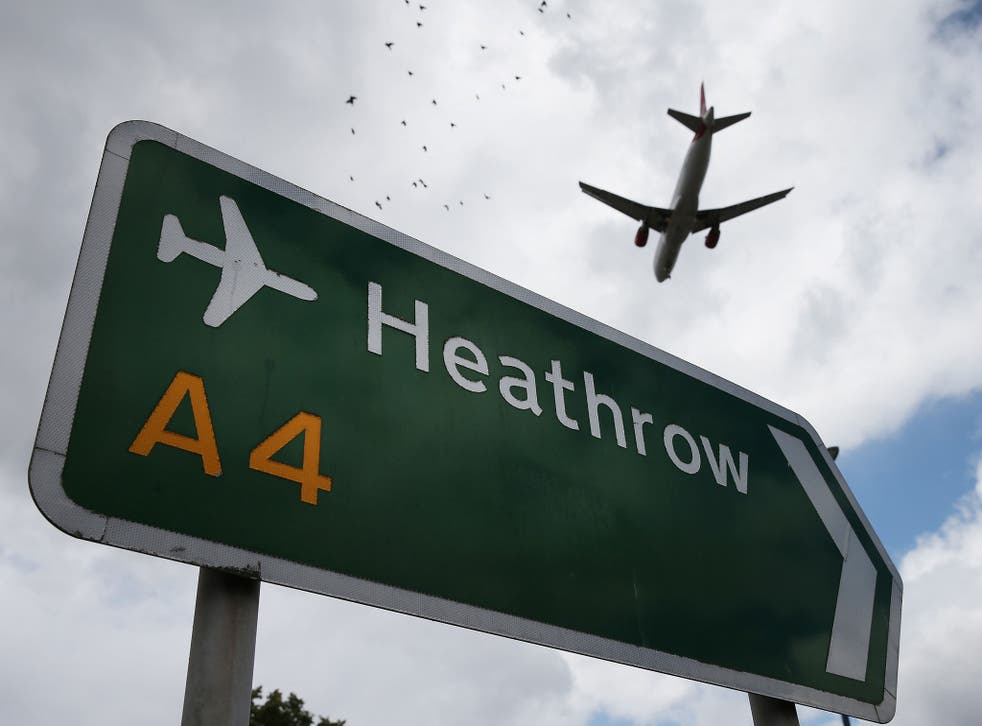 Heathrow is likely to ditch its domestic routes to Aberdeen, Glasgow, Leeds Bradford, Belfast and Newcastle if the the Airports Commission does not approve its expansion.
Britain's biggest airport currently runs flights to seven domestic destinations but may only retain services to Manchester and Edinburgh if denied permission to build a third runway or lengthen one of its existing pair.
"If Heathrow remains constrained then there will be continued pressure for the number and frequency of regional services to decline," Nigel Milton, Heathrow's director of external affairs told The Independent.
There were 18 domestic routes from Heathrow in 1990, but they have been squeezed out in favour of more lucrative international destinations as the clogged airport is forced to become more selective.
Former Financial Services Authority chairman Sir Howard Davies is due to reveal the conclusions of his Airports Commission this summer – possibly this month.
The Gatwick campaign is increasingly confident of being allowed to build a second runway that will make it a domestic challenger to Heathrow.
Chancellor George Osborne has promised a quick decision on whether to endorse whichever option Sir Howard selects. Much of British business would like an expanded Heathrow, given so many offices are based nearby already and an estimated economic boost of more than £200bn, but a £9.3bn second runway at Gatwick would be half the price of another at Heathrow. Should Heathrow lose, it is thought that it will have to focus on existing major business routes rather than on opening new ones to emerging economies. The airport has essentially been full-up for more than a decade, which is why regional destinations have been replaced by more profitable international flights.
Heathrow executives have been frustrated by the inability to expand, as it means that it has not been able to take advantage of the Chinese aviation boom. Schiphol Airport in Amsterdam has opened direct business and freight routes to the country's booming regional cities, such as Hangzhou near Shanghai and Chongqing in South-west China.
Heathrow's restrictions have helped Dubai take its place as the world's busiest airport last year. In January, it emerged that Dubai handled 70.5 million international passengers in 2014, up six per cent on the previous year, while Heathrow had only 68.1 million.
At the time, a Heathrow spokesman moaned: "Britain has benefited from being home to the world's largest port or airport for the last 350 years. But lack of capacity at Heathrow means we have inevitably lost our crown to Dubai."
Many regional airports are keen on the additional domestic routes that Heathrow expansion would bring. This would mean their passengers, local residents and business executives would be connected to many more overseas destinations with just a change at Heathrow necessary.
The Airports Commission, set-up in 2012, believes that only one additional runway is needed in the South-east by 2030. MPs and expansion campaigners have been frustrated by how long the process has taken.
Join our new commenting forum
Join thought-provoking conversations, follow other Independent readers and see their replies