Heatwave to cause train delays as tracks buckle – find out if your journey will be affected
Temperatures will reach 30C today and 35C tomorrow in what will be the hottest recorded weather in the UK in nine years.
Alice Harrold
Tuesday 30 June 2015 13:50 Comments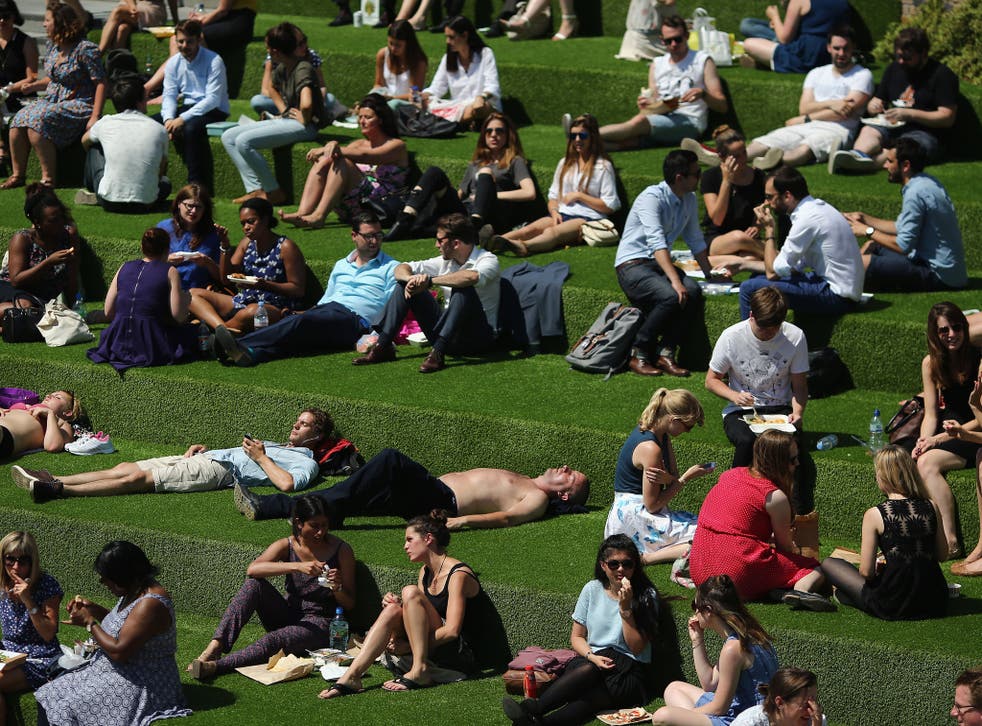 Soaring temperatures will lead to delays in trains journeys this week as speed restrictions will be imposed on some services - and others may be cancelled.
Temperatures of 30C today and 35C tomorrow are likely to cause transport delays, particularly in the south east and London.
Passengers are being advised to check their journeys before they travel and plan alternative routes if necessary as sweltering heat causes delays to trains.
First Great Western
In order to protect certain vulnerable track points, some First Great Western fast train services are being redirected.
There will be no fast trains between London Paddington and Bourne End or Henley-on-Thames from 12pm until 8pm.
Services from London Paddington to Henley-on-Thames at 5.12pm, 6.12pm and 7.05pm will terminate at Twyford. There will be a connection with a branch line train to Henley-on-Thames.
Trains from London Paddington to Bourne End at 4.42pm, 5.42pm and 6.42pm will terminate at Maidenhead for a connection with a branch line train to Bourne End.
Southeastern Trains
Southeastern Trains have said they may be some speed restrictions to their services but "no significant delays are expected."
East Midlands Trains
East Midlands Trains "see no significant delays, however, heat related speed restrictions are in place across the network."
Virgin Trains
Virgin Trains also said they are not expecting delays due to the heat but to "never say never".
Passengers have been advised to ensure they have water with them while travelling so as not to become dehydrated in the heat.
Public Health England has said it is "likely" that the Met Office will issue a level 3 heatwave aleart meaning that media alerts, help for vulnerable groups and increased safety at public events.
On hot days, First Great Western explained, the temperature of rails in direct sunshine can reach 20 degrees above air temperature. The steel then expands and can cause buckling in the tracks. This leads to closures for necessary maintenance before services can resume.
Speed restrictions will be implemented on sections of track which are judged to be at risk because slower trains exert lower force and reduce the chance of buckling. In anticipation of this type of severe weather, rails at risk of damage from the sun are painted white so that they absorb less heat and weak parts of the track are welded.
Register for free to continue reading
Registration is a free and easy way to support our truly independent journalism
By registering, you will also enjoy limited access to Premium articles, exclusive newsletters, commenting, and virtual events with our leading journalists
Already have an account? sign in
Join our new commenting forum
Join thought-provoking conversations, follow other Independent readers and see their replies