Heavily pregnant immigrant carrying dead child wouldn't seek help as she was afraid she'd have to pay NHS under 'health tourism' rules
Woman, who could not afford to pay and whose visitor's visa was due to expire, feared she would not get a new visa to return to the UK
John Aston
Thursday 20 March 2014 15:09 Comments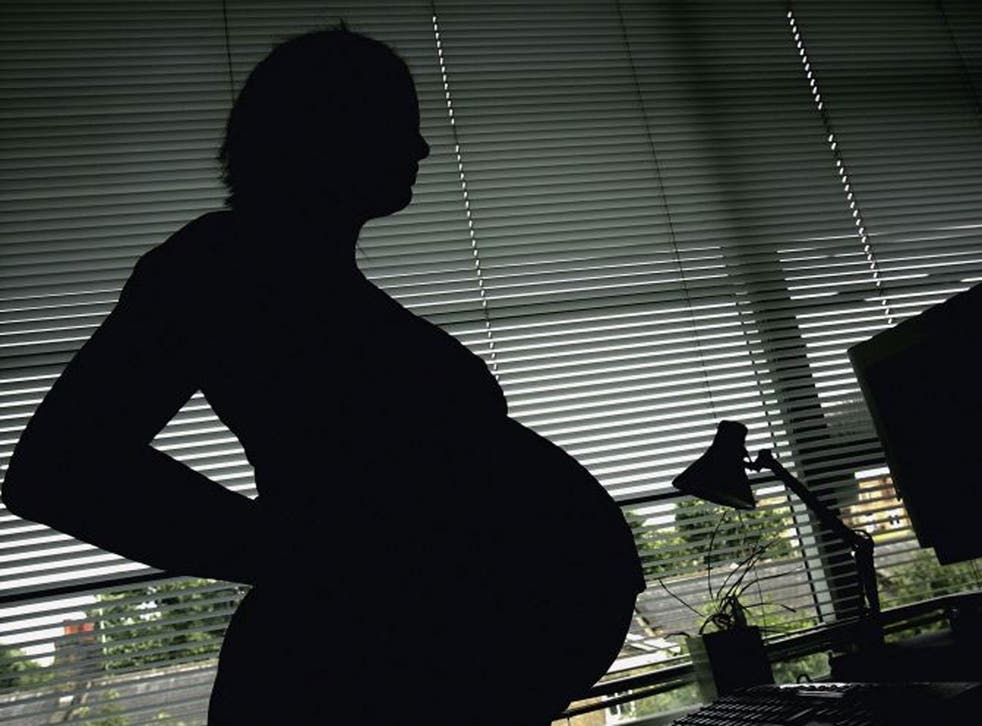 A heavily pregnant immigrant thought to be carrying a dead, unborn child was too afraid to seek medical help in the UK after being told she would have to pay the NHS thousands of pounds to remove the foetus, the High Court has heard.
The woman, who could not afford to pay and whose visitor's visa was due to expire, feared she would not get a new visa to return to the UK to live with her husband if she owed the NHS money for treatment under new immigration rules designed to deter "health tourists".
A judge heard she had declined treatment "in the hope that the foetus would, as she put it, come out naturally".
The unnamed woman's case came to light during a challenge at London's High Court to the legality of government guidelines relating to immigration rules for sanctions to be imposed on persons entering the UK who have unpaid NHS debts of at least £1,000.
The "NHS Debt Rules" were introduced in 2011 by the Government to discourage overseas visitors taking advantage of free hospital treatment, plus associated GP care. The move followed a press outcry over so-called health tourists adding millions to the NHS bill.
The legal challenge is against government guidance which allows NHS trusts to pass patient information to the Department of Health and to the UK Border Agency (UKBA) so that sanctions can be imposed on visitors who do not pay for their treatment.
David Wolfe QC, appearing for patients who have been charged or face charging, argued the guidelines are flawed because they lack proper parliamentary approval allowing confidential information about patients to be disclosed to those operating the sanctions regime.
Both the Department of Health and the Home Office defended the guidelines.
Marie Demetriou QC, for the Health Secretary, argued there was no breach of confidentiality because the information disclosed did not concern a patient's medical condition or treatment.
At the end of a two-day hearing, the judge said he would give his decision at a later date.
During the hearing, he was handed a written statement from Adam Hundt, of solicitors firm Deighton Pierce Glynn, representing the applicants, referred to as W, X, Y and Z.
Mr Hundt said that in 2013 many patients from overseas had been deterred from seeking medical help because of the new rules.
He said a "very worried" clinician at a hospital in London's East End had reported that psychiatric patients - some considered a potential risk to themselves and to others - were "too frightened" to seek treatment.
The clinician was "too fearful of repercussions from her employer" to permit him to name her or the hospital.
Mr Hundt also described how a woman had met a British man in her country of origin, fallen pregnant and come to the UK on a six-month visitor's visa.
She had developed complications with her pregnancy, and her baby had not moved for several weeks and no heartbeat had been detected.
The woman contacted Mr Hundt after she was told by clinicians at a hospital she visited that the failure to find a heartbeat meant that it was likely her baby had died.
They also told her that she would have to be artificially induced, but the treatment would cost approximately £2,500.
Mr Hundt said she refused treatment because she wanted to travel back to her own country in order to apply for a two-year wife's visa to live with her husband in Britain.
Mr Hundt stated: "She knew that she would not get a visa if she owed money to the NHS for this treatment, and she could not pay for - nor could her husband."
He said she "did not know what to do", and he had directed her to an international relief charity which ran a clinic staffed by volunteer clinicians.
He then lost contact with her.
Press Association
Register for free to continue reading
Registration is a free and easy way to support our truly independent journalism
By registering, you will also enjoy limited access to Premium articles, exclusive newsletters, commenting, and virtual events with our leading journalists
Already have an account? sign in
Register for free to continue reading
Registration is a free and easy way to support our truly independent journalism
By registering, you will also enjoy limited access to Premium articles, exclusive newsletters, commenting, and virtual events with our leading journalists
Already have an account? sign in
Join our new commenting forum
Join thought-provoking conversations, follow other Independent readers and see their replies