Help the Hungry: Campaign tops £5.5m following hugely successful Hirst heart sale
New landmark has enabled delivery of more than three million meals since lockdown began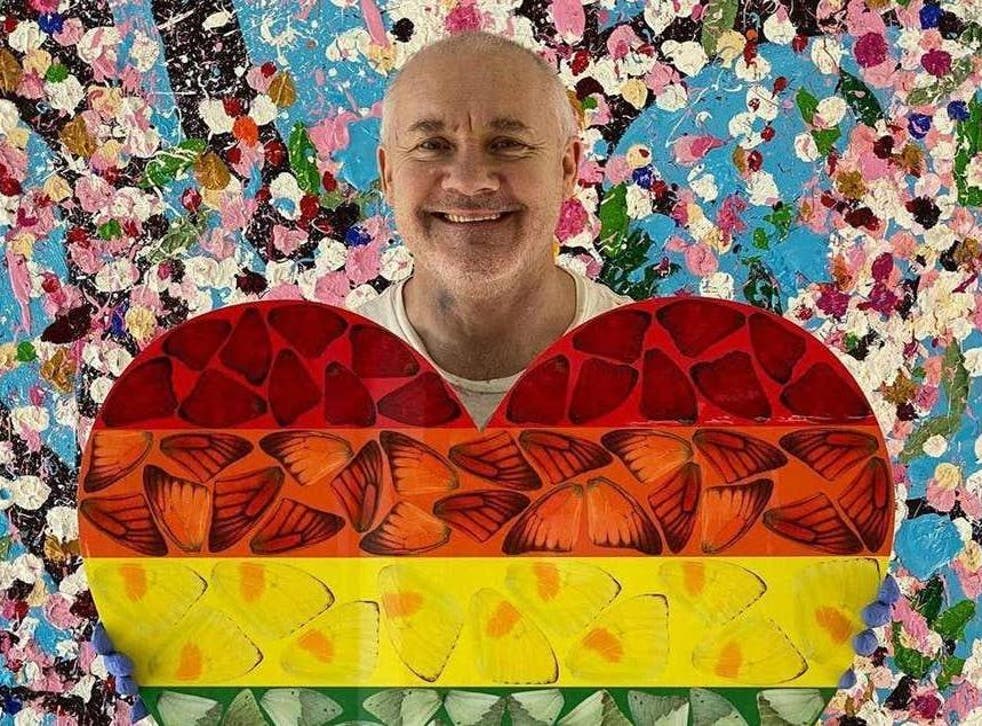 Our Help the Hungry appeal soared past £5.5 million today after a £1.5m boost from sales of the Damien Hirst butterfly heart print created especially for our campaign.
In the two months since our appeal began, we have helped our campaign partner The Felix Project deliver more than three million meals to hundreds of thousands of vulnerable people, alongside our sister title, the Evening Standard. The Felix Project has supplied 1,376 tons of produce since 23 March, the equivalent of 3,276,190 meals. This support has ameliorated the deep distress of those unable to afford or access food – in particular, families struggling below the breadline, NHS workers and the elderly.
The sum raised from sales of Hirst's rainbow butterfly hearts means that we are more than halfway to our goal of securing £10m for The Felix Project to help food-poor Londoners over the next three years. It is a pledge given added urgency by the latest jobless claims, which have surged to more than two million.
More than 4,400 people backed our campaign by purchasing the Hirst limited edition prints – 3,109 bought the small size, costing £300 each, and 1,299 bought the large size, costing £1,000. The net proceeds amounted to £1.55m.
Mr Hirst said: "It's amazing to see how people have pulled together and helped each other during this crisis. I am so grateful to everyone who has helped me do my little bit and bought a butterfly heart edition – it's turned out to be a brilliant communal way to help raise money for The Felix Project and support their important work across London."
Evgeny Lebedev, shareholder in The Independent, said: "I have long believed in the power of art and this is a wonderful affirmation of that. With the support of Damien Hirst we have passed the halfway point in our mission to ensure no Londoner in any corner of the city goes hungry because of Covid."
Other substantial new donors to our campaign include management consultants McKinsey & Company, whose employees voted to make our appeal partner their charity of choice.
Olga Nefedova, associate partner, said: "We are making a donation to organisations helping our most vulnerable communities. The Felix Project is very much one of these organisations."
So far, more than six million meals have been delivered by the London Food Alliance – established in response to the coronavirus pandemic and made up of Felix, FareShare and City Harvest – of which over half have been supplied by The Felix Project.
Mark Curtin, CEO of The Felix Project, paid tribute to the extraordinary all-round effort. "London was hit hard and fast – but oh, how it has stepped up and fought back," he said. "We are inspired by the mobilisation of businesses, donors and supporters who have joined forces with our staff and volunteers."
The Independent is encouraging readers to help groups that are trying to feed the hungry during the crisis. Find out how you can help here. Follow this link to donate to our campaign in London, in partnership with the Evening Standard
Register for free to continue reading
Registration is a free and easy way to support our truly independent journalism
By registering, you will also enjoy limited access to Premium articles, exclusive newsletters, commenting, and virtual events with our leading journalists
Already have an account? sign in
Register for free to continue reading
Registration is a free and easy way to support our truly independent journalism
By registering, you will also enjoy limited access to Premium articles, exclusive newsletters, commenting, and virtual events with our leading journalists
Already have an account? sign in
Join our new commenting forum
Join thought-provoking conversations, follow other Independent readers and see their replies