Heterosexual couple lose court fight for civil partnership instead of 'patriarchal' marriage
Couple objected to 'patriarchal baggage' of marriage and wanted legal recognition of their six-year relationship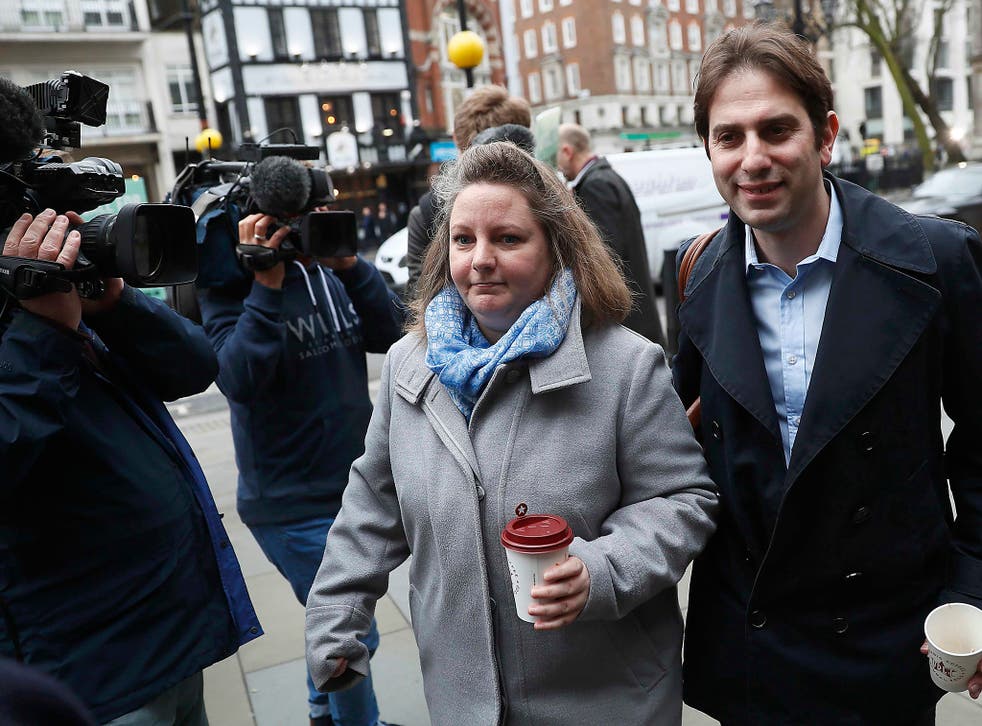 A heterosexual couple has lost their Court of Appeal battle for the right to enter into a civil partnership.
Rebecca Steinfeld and Charles Keidan, who objected to the "patriarchal baggage" of marriage, wanted to secure legal recognition of their six-year relationship but were prevented because the Civil Partnership Act 2004 says only same-sex couples are eligible.
The academics, who live in Hammersmith, west London, and have a 20-month-old daughter, said the Government's position is "incompatible with equality law".
In November, they challenged High Court judge Ms Justice Andrews's decision to dismiss their judicial review action.
However the Court of Appeal dismissed their challenge.
Karon Monaghan QC said: "They wish very much – and it is of very considerable importance to them – to enter into a legally regulated relationship which does not carry with it patriarchal baggage, which many consider comes with the institution of marriage."
Acting for the Government, Dan Squires QC said a decision had not yet been taken whether to extend civil partnerships to opposite-sex couples, abolish them or phase them out.
Instead, following following two public consultations and a debate in Parliament, it was decided to see what effect extending marriage to same-sex couples had on civil partnerships before making a final decision which, if reversed in a few years' time, would be disruptive, unnecessary and extremely expensive.
He described the judge's decision as "unimpeachable".
Speaking outside the court, Ms Steinfeld said: "We are pleased that today's ruling has shown that the Government must act very soon to end this unfair situation.
"All three judges agreed that we're being treated differently because of our sexual orientation, and that this impacts our private and family life.
"All three rejected the argument that we could 'just get married'. All three emphasised that the Government cannot maintain the status quo for much longer – they are on borrowed time."
Ms Steinfeld said Lady Justice Arden accepted their case on almost every point.
"We lost on a technicality, that the Government should be allowed a little more time to make a decision.
"So there's everything to fight for, and much in the ruling that gives us reason to be positive and keep going."
Mr Keidan said: "The Court of Appeal has made it clear the status quo cannot continue.
"The Government should now recognise the benefits of opening civil partnerships to mixed-sex couples.
"The measure is fair, popular, good for families and children, and long overdue. They have everything to gain."
He said the couple intended to appeal the dismissal in the Supreme Court.
Additional reporting by Press Association
Join our new commenting forum
Join thought-provoking conversations, follow other Independent readers and see their replies