High anxiety: More than 200 visitors stranded 800ft up The Shard after lift stops working
The unlucky visitors were left stuck on the 68th floor for more than an hour after a fire alarm was "accidentally activated"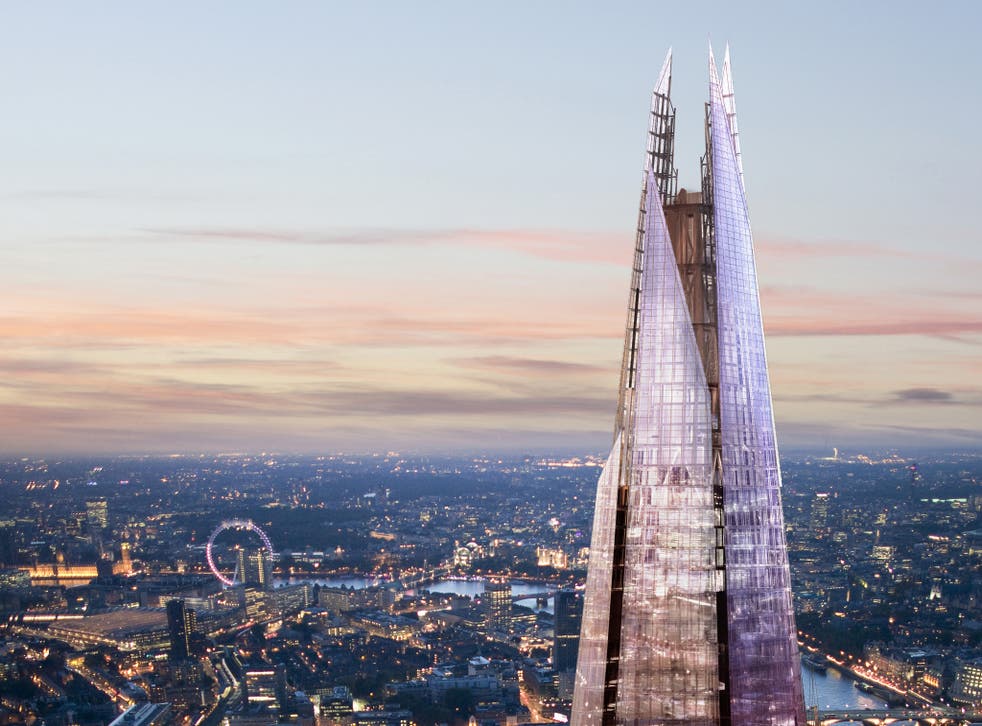 More than 200 visitors to western Europe's tallest building, The Shard, were left stranded 800ft up yesterday after a lift stopped working due to a fire scare.
The unlucky visitors were left stuck on the 68th floor for more than an hour after a fire alarm was "accidentally activated".
A number of visitors keen to make the trip to the top of London's landmark skyscraper abandoned their trip as queues grew.
According to the London Evening Standard, disappointed customers demanded refunds for their tickets, which cost £24.95 for adults and £18.95 for children for advance tickets.
One of the people stranded, Niall McLean, wrote on Twitter: "Stuck on the 68th floor of the Shard because there is a problem with the lift ... reassuring."
The Shard, which measures 1,016ft, offers spectacular views of London. It opened to the public earlier this year.
A spokeswoman for The View From The Shard told the Evening Standard: "A fire alarm was accidentally activated, resulting in the lifts being temporarily grounded. The safety of all our visitors is our greatest priority, so the activation was investigated immediately and the lifts were operational again within an hour, however this did cause some delays. Guests who were unable to wait were offered the chance to return again on another date free of charge. We apologise for any inconvenience."
Register for free to continue reading
Registration is a free and easy way to support our truly independent journalism
By registering, you will also enjoy limited access to Premium articles, exclusive newsletters, commenting, and virtual events with our leading journalists
Already have an account? sign in
Register for free to continue reading
Registration is a free and easy way to support our truly independent journalism
By registering, you will also enjoy limited access to Premium articles, exclusive newsletters, commenting, and virtual events with our leading journalists
Already have an account? sign in
Join our new commenting forum
Join thought-provoking conversations, follow other Independent readers and see their replies