Government rejects law change on bosses forcing women to wear high heels at work
Nicola Thorp, whose online petition triggered a Parliament debate, calls decision 'a cop out'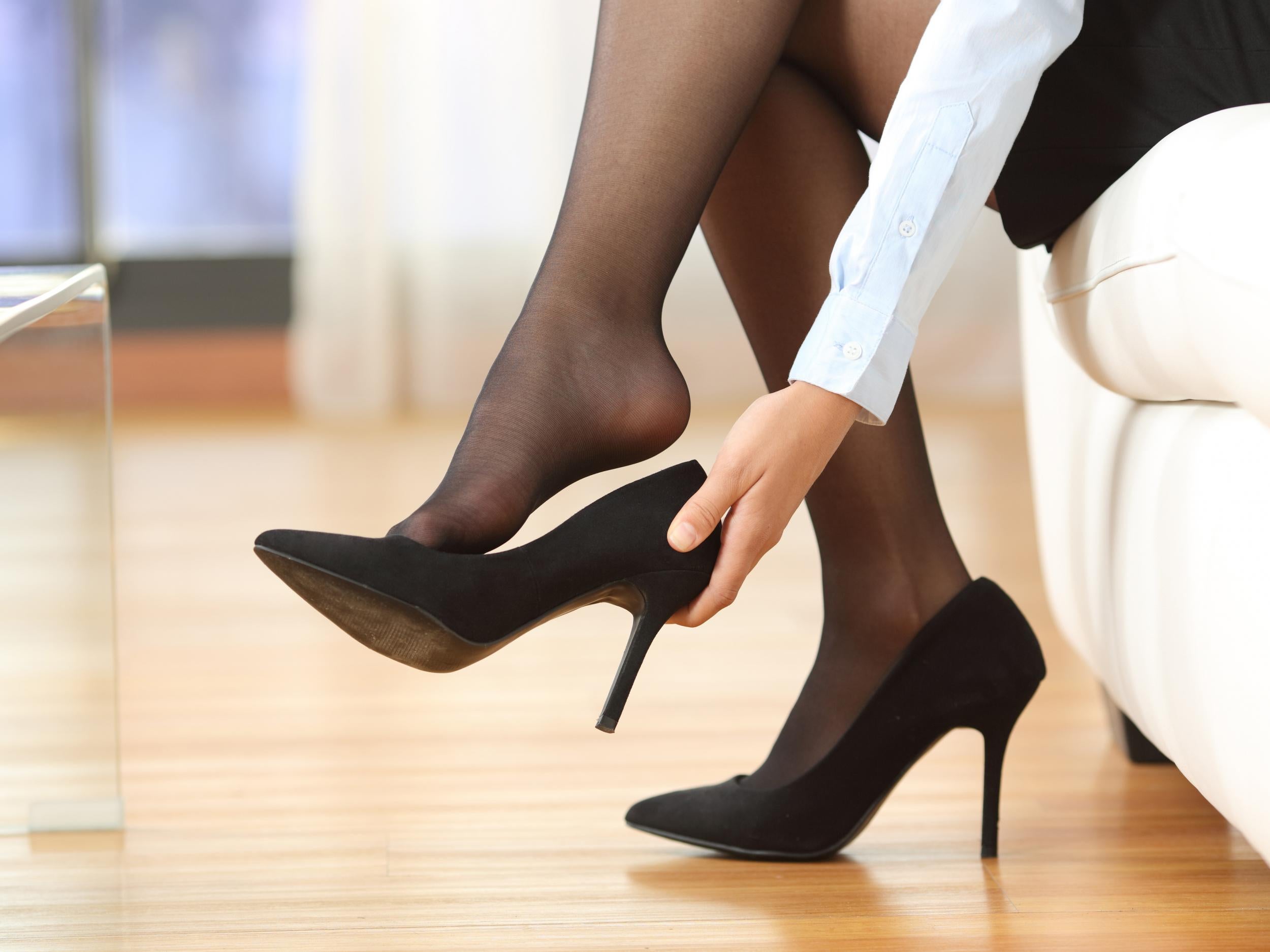 The Government has rejected calls to outlaw company bosses from forcing female employees to wear high heels at work.
Heels became a hot topic in Britain after receptionist Nicola Thorp was sent home without pay from finance firm PwC in December 2015 for wearing flat shoes.
She started an online petition that gathered more than 152,400 signatures and triggered a debate in Parliament.
But the Government said laws in place were already "adequate" to deal with discrimination on gender grounds – a decision that Ms Thorp called "a cop-out"
The London temp turned up at PwC in flat shoes, but was told she had to have a two to four inch heel.
The Government has now called on all employers with dress codes to review them and "consider whether they remain relevant and lawful".
It accepted that awareness among workers and their bosses is patchy and some employers "knowingly flout the law".
The Government Equalities Office plans to produce guidelines in the summer on dress codes to make the law clearer.
An investigation by Commons committees found that women workers have been told to dye their hair, have manicures and wear revealing clothes by their bosses.
Maria Miller, who chairs the Women and Equalities Committee, said: "Equality legislation is not sufficient to achieve equality in practice.
"This petition, and the committees' inquiry, have reinforced the need for effective enforcement of legislation and for employers and employees to be aware of their obligations and rights.
"We welcome the commitments made by the Government to increasing awareness of those rights, and hope that the next Government will monitor how this changes women's experiences of the workplace."
MPs had been told how women in heels were expected to climb ladders, move furniture and walk for great distances, while others were told to unbutton their blouses to entice male customers when they investigated the issue.
The Government rejected calls by the committees for changes to tribunal rules and more in-depth monitoring of failed discrimination claims.
Helen Jones, who chairs the Petitions Committee, said: "This petition, and our inquiry, have already done a great deal to improve public awareness of the law.
"It is nevertheless very welcome that the Government has accepted our recommendation that it should be doing much more to improve understanding among employers and employees alike, to prevent discriminatory practices in the workplace.
"I very much hope that the next Government will honour the commitments made in the response to our report."
Join our commenting forum
Join thought-provoking conversations, follow other Independent readers and see their replies