High-flying businessman takes 90 per cent pay cut to spend time with terminally ill daughter
John Silk quit his recruitment company to drive a school bus so he could see his daughter every day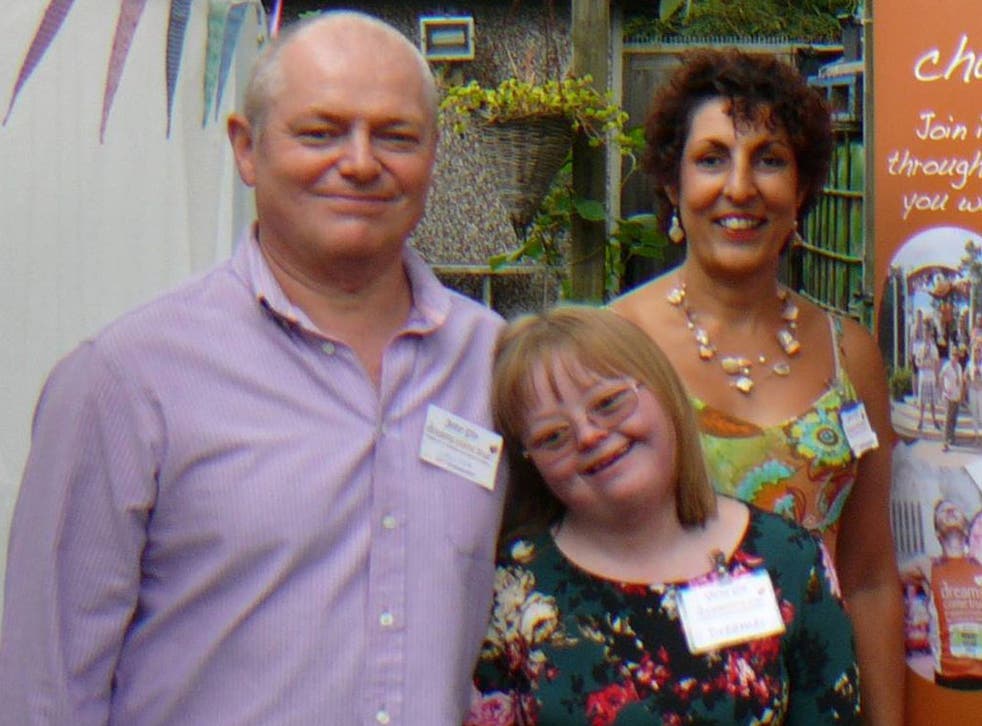 A high-flying businessman quit his job, taking a 90 per cent pay cut, so he could show his terminally ill daughter around the world.
John Silk, from Croydon, South London, who successfully managed his own employment agency for 13 years, gave up his lucrative business to take a part-time job as a school bus-driver so he could see his daughter Vicky every day.
Vicky, 21, has Down's Syndrome and Pulmonary Hypertension and receives support from Dreams Come True, a charity dedicated to helping terminally ill children.
Mr Silk was initially told Vicky would not live beyond age 15, however she has defied doctors' predictions and Mr Silk now uses all his earnings to take her on trips around the world, ITV reports.
The family have been on 24 trips in the last 14 years and visited 15 countries.
So far, with the help of Dreams Come True, Vicky has flown over one of the world's most active volcanoes in a helicopter in Hawaii .
She has also visited Florida's Disney World, Niagara Falls, Barbados and Thailand. Mr Silk said the trips had broadened Vicky's horizons and boosted her confidence.
Vicky, who loves to travel and has model aeroplanes hanging from her bedroom ceiling, has also had work-experience as a member of Virgin cabin-crew.
Mr Silk and Vicky's stepmother, Gerry, have adapted to a life of frugality, using food coupons, wearing second-hand clothes and forgoing luxuries to save money to fund Vicky's trips.
Mr Silk told The Mirror: "It's a hard slog but it's worth it every time.
"If you have the motivation to do something you can move mountains."
John is now an ambassador for the Dreams Come True after seeing the positive impact they have had on Vicky's life.
Heartwarming news stories from around the world

Show all 30
"What the charity does is amazing, I have seen first-hand the power a dream can have on a child," said Mr Silk.
Mr Silk said if he could give one message to parents it would be: "Spend more time with your child as time is precious."
Register for free to continue reading
Registration is a free and easy way to support our truly independent journalism
By registering, you will also enjoy limited access to Premium articles, exclusive newsletters, commenting, and virtual events with our leading journalists
Already have an account? sign in
Register for free to continue reading
Registration is a free and easy way to support our truly independent journalism
By registering, you will also enjoy limited access to Premium articles, exclusive newsletters, commenting, and virtual events with our leading journalists
Already have an account? sign in
Join our new commenting forum
Join thought-provoking conversations, follow other Independent readers and see their replies