HMRC asks taxpayers to tweet queries after waiting times on phone helplines double
The Twitter scheme has been branded 'laughable' by politicians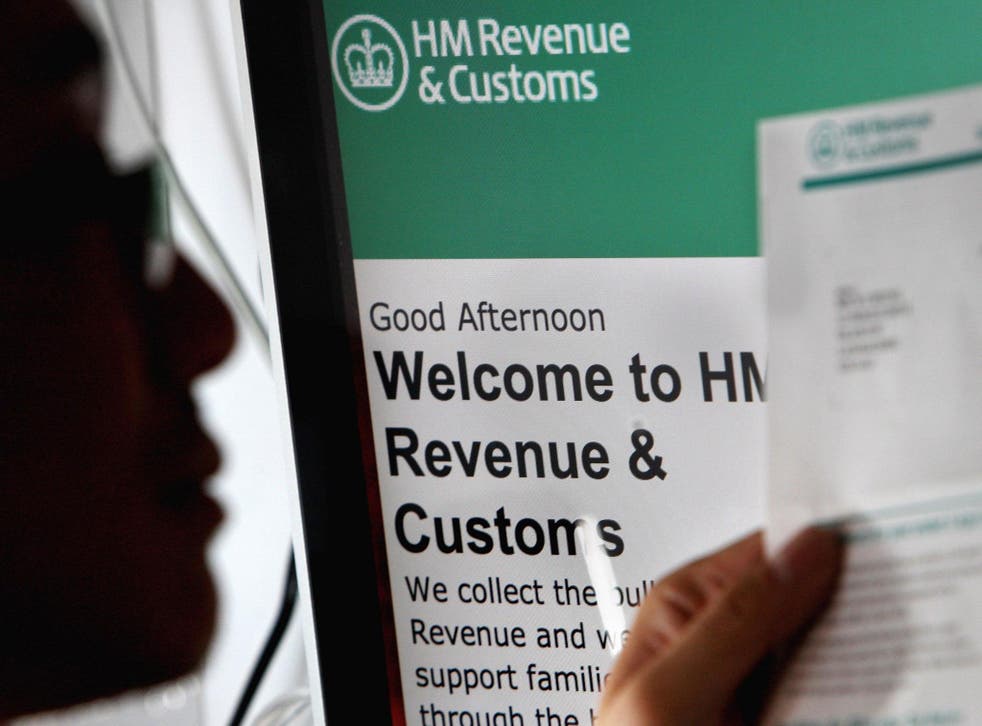 Taxpayers are being urged to tweet their queries instead of phoning government helplines as it emerged that waiting times doubled in a year.
Figures published by HM Revenue and Customs (HMRC) show that callers had to wait 10 minutes and 53 seconds on average for advice in September – more than twice the five minutes 21 seconds during the same month in 2013.
The government department is directing people to use Twitter for general questions by contacting @HMRCcustomers but the move has been derided as "laughable" by politicians.
Mark Garnier, a Conservative MP, said he could not think of one query that could be condensed into the social network's 140 character limit.
The shadow Treasury minister, Shabana Mahmood, said the policy "beggars belief", while Margaret Hodge, the Labour chair of the Commons public accounts committee, called it "laughable" as Twitter users lambasted HMRC.
But the director of communications, Stephen Hardwick, said 1,500 extra staff will be manning HMRC's phones in January as the self-assessment deadline approaches and insisted the department was working hard to deal with its 70 million calls a year by providing more digital services.
"We are serious about the use of Twitter as a supplement to going online and using the telephone," he told BBC Radio 4's Today programme.
"What we don't want people to do is to give us any personal details.
"It's a very useful social media device to get guidance, to help point people to where they can get information online.
"It's a pilot, it is starting small, but the whole point of social media is you answer a question once and hundreds or thousands of people can see the answer, rather than answering the phone to all of those people asking the same question."
More than a third of calls in September were cut off and the number answered in under two minutes fell from half to a quarter.
Waiting times on tax inquiry lines rose from four minutes and 42 seconds to 11 minutes and 51 seconds, while the time to reach a tax credit adviser doubled from seven minutes and 13 seconds to 14 minutes and 28 seconds.
Mr Hardwick acknowledged that HMRC "did not do well enough" answering the phones in that month, which is not classed as a peak time. One is in January, before self-assessment returns must be received, and the other is in July for the tax credits deadline.
"We have to, like any Government department, work within the budget we have and in a modern organisation like we are trying to be we are doing more digital online services for people, we are trying to provide people with the type of service they want, where they want it, when they want it," he added.
"On the telephone we are not meeting the standards we want to provide and people expect and we are really sorry."
Jonathan Isaby, chief executive of the TaxPayers' Alliance, said the delays were an "unfair additional imposition on taxpayers already frustrated with having to navigate the hideously complicated tax and benefits systems".
"Sadly, when we are dealing with a tax code that is over 17,000 pages long, it's little wonder that people need to call for assistance in sorting out their tax affairs," he added.
Unsurprisingly, the invitation to contact HMRC on Twitter turned up some less-than serious enquiries...
Additional reporting by PA
Register for free to continue reading
Registration is a free and easy way to support our truly independent journalism
By registering, you will also enjoy limited access to Premium articles, exclusive newsletters, commenting, and virtual events with our leading journalists
Already have an account? sign in
Register for free to continue reading
Registration is a free and easy way to support our truly independent journalism
By registering, you will also enjoy limited access to Premium articles, exclusive newsletters, commenting, and virtual events with our leading journalists
Already have an account? sign in
Join our new commenting forum
Join thought-provoking conversations, follow other Independent readers and see their replies