Holborn Tube to trial standing-only escalators for six months prompting fears of 'utter chaos'
During the first experiment in November, TfL said queing was reduced and 30 per cent more people used the escalators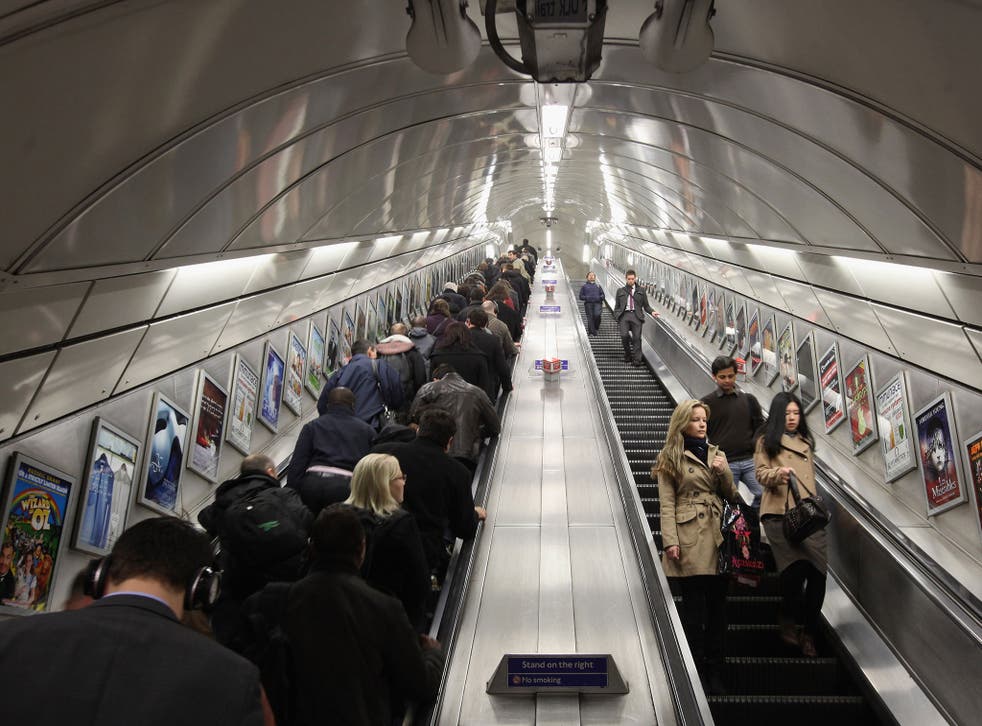 Holborn Tube station will trial its standing-only escalators for another six months, Transport for London (TfL) has announced.
From 18 April one of four escalators at Holborn Station will always be standing only.
Two escalators will be standing-only at some times of the day, while one will allow walking at all times.
Extra staff will direct commuters to stand on both sides of the escalator.
Stand on the left hand side? Never
During an initial three-week experiment in November, TfL said queuing was reduced and 30 per cent more people used the escalators.
People tend to stand when escalators have a height off over 18.5m, TfL research found.
At stations with long escalators, fewer customers choose to walk, meaning the left-hand side of the escalator remains unused.
The trial found 16,220 people could travel on Holborn's 23.4m escalators during rush hour if they were standing-only, compared to 12,745 on the split walking and standing escalators.
One commuter described November's trial as "utter chaos".
Peter McNaught, London Underground operations director, said: "It may not seem right that you can go quicker by standing still, but our experiments at Holborn have proved that it can be true.
"This new pilot will help us find out if we can influence customers to stand on both sides in the long term, using just signage and information.
UK news in pictures

Show all 50
"Anyone who wants to walk on the other escalators will be free to do so, but we hope that with record numbers using the Tube, customers will enjoy being part of this experiment to find the most efficient ways of getting around."
Register for free to continue reading
Registration is a free and easy way to support our truly independent journalism
By registering, you will also enjoy limited access to Premium articles, exclusive newsletters, commenting, and virtual events with our leading journalists
Already have an account? sign in
Register for free to continue reading
Registration is a free and easy way to support our truly independent journalism
By registering, you will also enjoy limited access to Premium articles, exclusive newsletters, commenting, and virtual events with our leading journalists
Already have an account? sign in
Join our new commenting forum
Join thought-provoking conversations, follow other Independent readers and see their replies