Holocaust survivor tells court care home is like a Nazi camp and asks to be allowed to move to Israel
Woman features in first Court of Protection case to be staged in public following launch of open-justice pilot scheme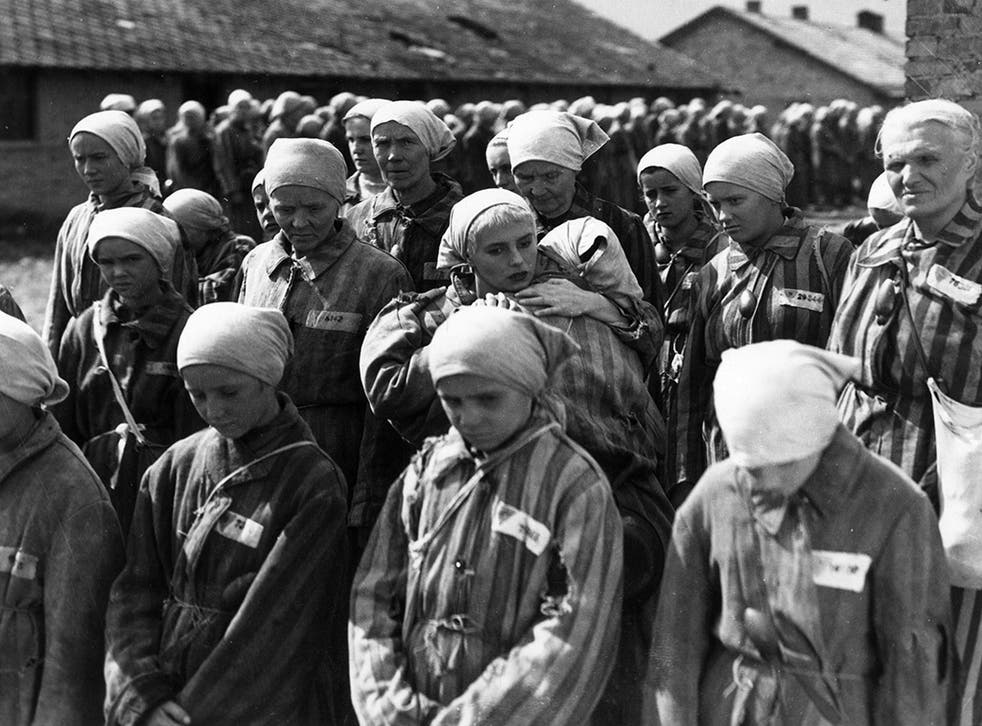 A Holocaust survivor who says that living in a care home reminds her of being a prisoner in a German concentration camp is at the centre of a court case after she asked to be allowed to move to Israel.
The woman, who is in her nineties and has dementia, features in the first Court of Protection case to be staged in public following the launch of an open-justice pilot scheme. The court deals with issues relating to sick and vulnerable people.
Council social services staff have asked a judge to make decisions about what is in the best interests of the woman, who was held in a German concentration camp during the Second World War.
District Judge Anselm Eldergill heard submissions from the woman's daughter and from lawyers representing social services staff at a preliminary Court of Protection hearing in London.
Lee Parkhill, a barrister who represented the council involved, told the judge that the woman had vascular dementia, an acute kidney problem, diabetes and hearing difficulties. He said that she had been assessed last year as lacking the mental capacity to make decisions about where she lived and her care.
PM meets Holocaust survivors
Mr Parkhill said she had been admitted to hospital following a fall at home and then placed in a care home about two years ago. She had lived at home and her family thought that she couldn't manage. Mr Parkhill indicated that a judge had earlier authorised the woman's "deprivation of liberty" at the care home under the terms of mental capacity legislation. He said that authorisation was due for reconsideration later this year.
The woman had said "consistently" that she wanted to leave the care home, Mr Parkhill told the judge. She had made references to "feeling like a prisoner again in the German concentration camp" and just wanting to be "free from this place", Judge Eldergill heard.
The woman's daughter considered her mother's "desire" to leave the care home to be an "unrealistic aim", Mr Parkhill said. She thought that her mother was well cared for and should stay at the care home. She told the judge that her mother wanted to sell her home and go to Israel. The judge also heard that the woman wanted to be buried in Israel.
Judge Eldergill said he would have to decide whether the woman had the mental capacity to make decisions relating to leaving the care home and her wish to move overseas.
The judge said if he concluded that she lacked that capacity he would make decisions on her behalf. One possibility was that a hearing would be held at the care home where the woman lived – so she could have an involvement in proceedings.
The judge, who ruled that none of the people involved in the case could be identified, adjourned the hearing to a date to be fixed.
Register for free to continue reading
Registration is a free and easy way to support our truly independent journalism
By registering, you will also enjoy limited access to Premium articles, exclusive newsletters, commenting, and virtual events with our leading journalists
Already have an account? sign in
Register for free to continue reading
Registration is a free and easy way to support our truly independent journalism
By registering, you will also enjoy limited access to Premium articles, exclusive newsletters, commenting, and virtual events with our leading journalists
Already have an account? sign in
Join our new commenting forum
Join thought-provoking conversations, follow other Independent readers and see their replies