Home Office asylum detentions ruled unlawful as appeal unanimously dismissed by Supreme Court
Judgement could affect thousands who have been wrongly locked up
May Bulman
Social Affairs Correspondent
Wednesday 27 November 2019 13:39 Comments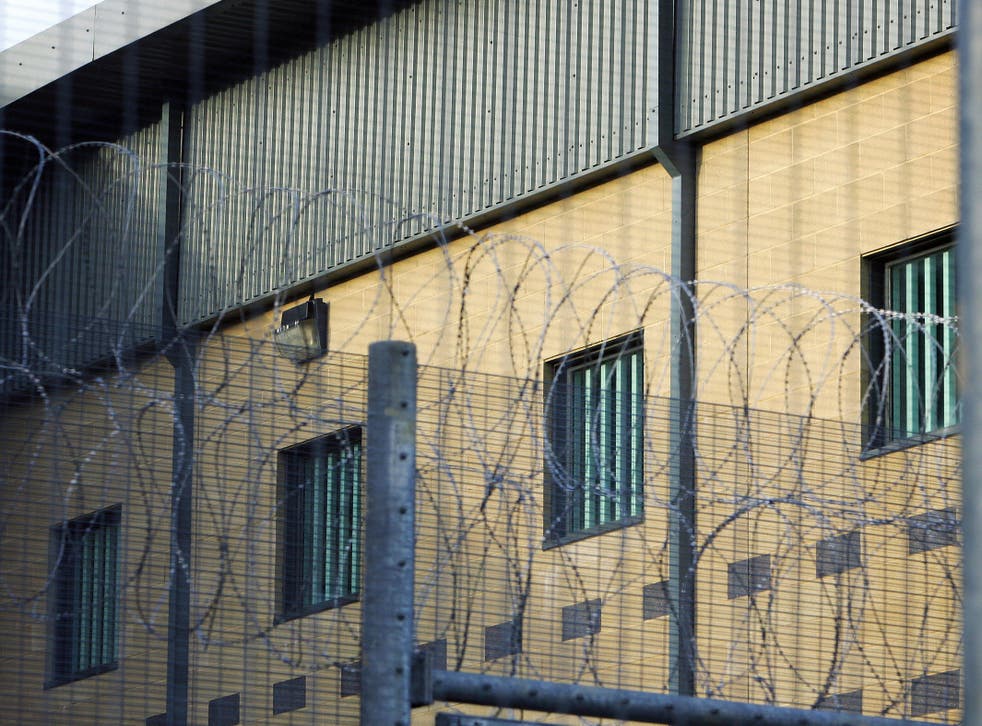 The Home Office has failed in a bid to overturn a court ruling that it had detained asylum seekers unlawfully, in a judgement that could potentially affect thousands of people put behind bars.
The Supreme Court unanimously dismissed an appeal from the department against a court decision last October that asylum seekers detained solely for the purpose of removal while their claims were considered under the Dublin III regulation was unlawful.
Under Dublin III, asylum seekers must claim asylum in the first safe country they arrive in. If they arrive in the UK and claim asylum after having passed through another safe country first, the Home Office can send them back to that country.
The law states that the government can detain people being assessed under the regulation if they are at "significant risk of absconding".
But the appellants in the case, five men from Iraq and Afghanistan who were detained between January 2014 and March 2017, were not, by the Home Office's admission, deemed to be in this category.
The Supreme Court judgment confirms that anybody detained under Dublin III regulations from 1 January 2014, when it came into force, until 15 March 2017, was unlawfully detained, as the domestic law at the time set out no criteria for their "risk of absconding".
In her judgement, Lady Hale said: "The Court of Appeal was right to hold that the respondents were wrongfully detained. The respondents are also entitled to compensation for any loss their wrongful detention has caused them."
Bahar Ata, public law director at Duncan Lewis Solicitors, which represented the detainees, said the impact of the judgment was "widespread" as it affected "potentially thousands of individuals" unlawfully detained while their cases were processed.
"This is a significant judgment recognising that use of power to detain is exercised in almost all circumstances without carrying out an assessment on risk of absconding or taking into account individual circumstances," she said.
Krisha Prathepan, solicitor at the firm, said the judgement was "brilliantly clear and forceful" and had "huge" implications for those detained for the purposes of removal under the Dublin III regime.
"The right to liberty is a fundamental human right. The impact of this judgment is profound – yet again the [Home Secretary's] policies in relation to detention have been found to be unlawful," she added.
"Her actions have caused untold misery for so many people – including many vulnerable victims of torture and trafficking, and people suffering from PTSD and other mental health conditions who never should have been detained in the first place."
Ms Prathepan called on the Home Office to conduct an urgent review of all cases who were detained during this period between 1 January 2014 and 15 March 2017, to establish how many people have been detained and removed who may have a cause of action over the unlawful conduct.
A Home Office spokesperson said they acknowledged the Supreme Court's judgment and were considering the next steps.
Register for free to continue reading
Registration is a free and easy way to support our truly independent journalism
By registering, you will also enjoy limited access to Premium articles, exclusive newsletters, commenting, and virtual events with our leading journalists
Already have an account? sign in
Join our new commenting forum
Join thought-provoking conversations, follow other Independent readers and see their replies