Home Office unlawfully preventing asylum seekers from working, High Court rules
Trafficking victim brought legal challenge after she was denied right to work as a cleaner despite having waited over a year for decision on her asylum claim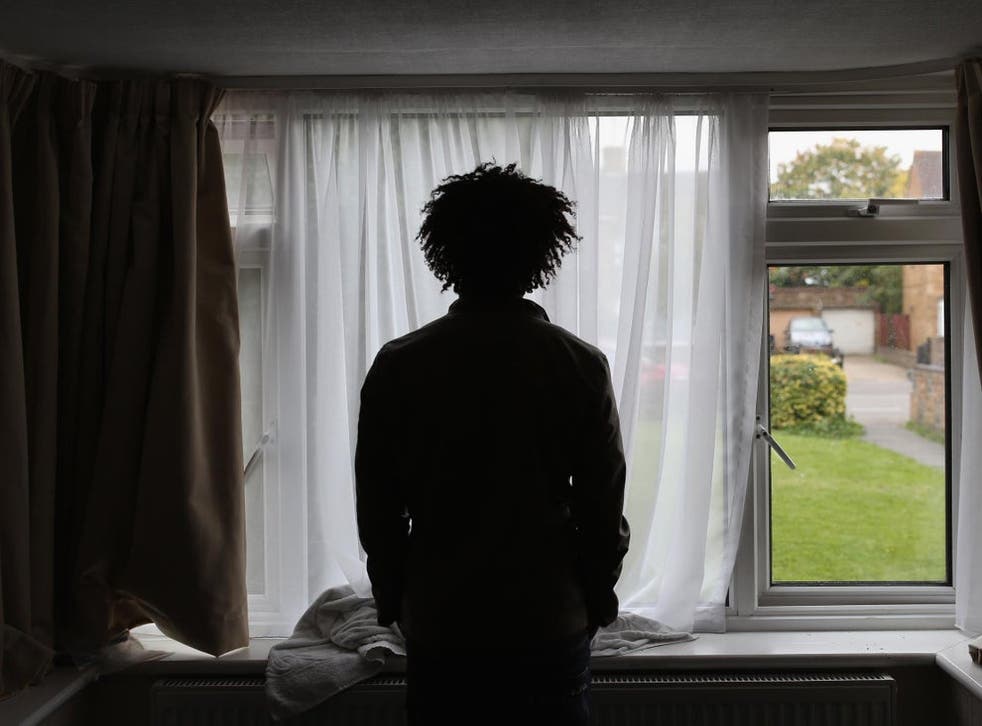 The Home Office is unlawfully preventing asylum seekers from working while they wait for decisions on their claims, the High Court has ruled.
In a judgement handed down on Friday morning, Mr Justice Bourne ruled that the department's guidance for its policy on asylum seekers' permission to work was unlawful in that it both discriminates against trafficking victims and restricts people seeking asylum to certain jobs.
The Home Office's current policy states that asylum seekers may apply for permission to work where they have been waiting for a decision on their claim for more than a year.
However, this may only be granted subject to jobs included on the Shortage Occupation list, a list of skilled – mainly post-graduate jobs comprising of only 1 per cent of the jobs market.
The claimant who brought the challenge, a woman who has been recognised as a victim of domestic servitude and sexual exploitation, applied for asylum in 2018 after she had escaped her trafficker.
After waiting over a year for a decision, she applied for permission to work as a cleaner, providing evidence that it would assist her psychological and social recovery and help protect her from further exploitation.
Despite this, she was refused permission to work as a cleaner and told that she could only work in jobs that were listed on the Shortage Occupation list, all of which she was unable to benefit from. She proceeded to bring a claim for judicial review challenging the legality of the Home Office's "Permission to Work" policy.
The woman has since been granted refugee status in the UK as she is recognised as someone who faces persecution on return to her home country, and has recently accepted a job to become a carer.
In his ruling, Mr Justice Bourne said it seemed "reasonable" to assume that very few if any of the individuals who come to the UK in circumstances like the claimant would be able to occupy the limited positions on the Shortage Occupation list.
He said the policy guidance was unlawful in that it failed to identify that the Home Office has discretion to allow asylum seekers to work in jobs outside the Shortage Occupation list, for example in cases where they are trafficking victims and working would assist their recovery.
At the end of March, 32,000 people had been waiting more than six months for a decision on their initial asylum claim, the highest number since records began and a 68 per cent increase on the previous year. While they wait, asylum seekers can be provided with shared housing and receive a support allowance of £5.66 a day from the government.
Lottie Hume, lawyer at Duncan Lewis Solicitors, who represented the claimant in the court case, said she hoped the ruling would pave the way for the Home Office to change its policy and allow individuals to "contribute to society and live in dignity".
She added: "Asylum seekers being granted the right to work in the UK promotes integration, psychological recovery and social inclusion. The current Home Office policy only provides an illusory right to work, with no discretion to depart from jobs outside the Shortage Occupation List; unattainable to most asylum seekers."
Earlier this year, research found that the government could receive around £98m a year if it lifted the ban on asylum seekers working, as it would lead to increased income tax and National Insurance as well as fewer support payments.
The Lift The Ban coalition, which includes businesses, economic think tanks, recruitment firms, trade unions, refugee organisations and faith groups, called on ministers to use "common sense", adding that Australia, the US, Canada and other European countries have far less restrictive waiting periods and rules for how people seeking asylum can get work.
Many of those seeking asylum would be defined as a critical worker in the UK because of their previous occupation, such as roles in health or social care, said the report.
A Home Office spokesperson said: "The court has upheld our right to work policy as lawful and that the claimant was not discriminated against in this case. We note, however, the ruling with regards to the guidance given to caseworkers, which we will consider carefully, including whether to appeal further.
"We are fixing our broken asylum system to make it firm and fair. We will seek to stop abuse of the system while ensuring it is compassionate towards those who need our help, welcoming people through safe and legal routes."
Register for free to continue reading
Registration is a free and easy way to support our truly independent journalism
By registering, you will also enjoy limited access to Premium articles, exclusive newsletters, commenting, and virtual events with our leading journalists
Already have an account? sign in
Register for free to continue reading
Registration is a free and easy way to support our truly independent journalism
By registering, you will also enjoy limited access to Premium articles, exclusive newsletters, commenting, and virtual events with our leading journalists
Already have an account? sign in
Join our new commenting forum
Join thought-provoking conversations, follow other Independent readers and see their replies