Home Office makes £2m a month from child citizenship fees as parents driven into debt
'This is so obviously unfair... It will have disastrous consequences for these children later in life,' says immigration lawyer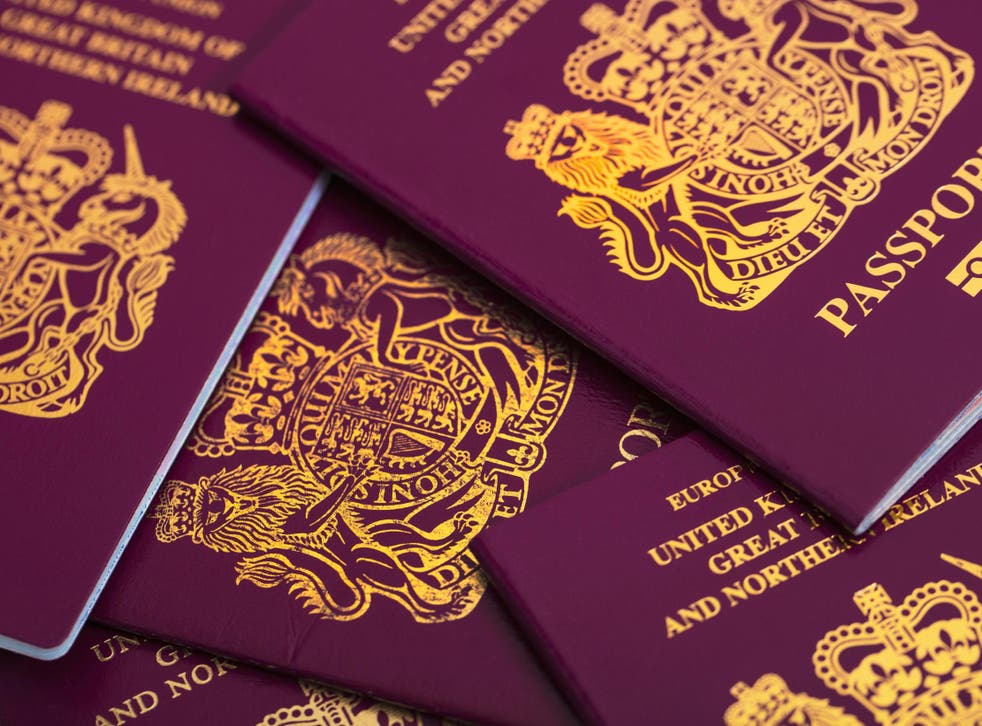 The Home Office makes £2m a month from child citizenship fees, figures show, as campaigners warned charges are driving parents into debt and even forcing them to skip meals.
Data obtained through a freedom of information request by community organising group Citizens UK, reveals the department is raking in £24m a year – or around £500,000 a week – on charges for children to register for British citizenship. That is the equivalent of £71,429 each day
The cost of a citizenship application for a child is £1,012 while cost of processing is £372.
This means Home Office makes an estimated £640 profit from each child application it receives. All the fees are non-refundable so are not returned if the application fails.
Lawyers and charities warned that without documents, young people whose families cannot afford the fees face being barred from attending university, risk missing out on job opportunities and are unable to build a life in the only country they know.
UK news in pictures

Show all 50
The findings come as the Independent Chief Inspector of Borders and Immigration (ICIBI) recommended the Home Office carry out a full review of the fee-waiver process.
David Bolt also suggested that all child immigration fees be waived for those who cannot afford it.
Many young people who were born here do not have any status in the UK, even though they are eligible to apply for citizenship or are on a pathway to citizenship. It also affects those who have grown up in the UK and still live in the country.
Anathi Ngceba said she was desperate to register her 10-year-old son Daniel for British citizenship.
But the 42-year-old's own pending immigration application means she is unable to work, and she is struggling to save enough money for her boy, who was born in the UK and has never left the country.
The South African national said she was eating less and refraining from going out in a bid to get the funds together.
"I feel sick just thinking about it. People like us cannot afford these things, especially when you're a single parent," she said. "The government is not giving us the chance."
She added: "I know the time for him is going to come to go to college and he's going to high school soon, and I know sometimes the schools organise school trips abroad. He will be left out because he won't be able to go. I'm worried he'll feel isolated. I'm trying my best to save. I don't go out, I'm spending less on everything, I'm eating less. I go to the charity shop to buy uniform for Daniel. Because it's really important for his future."
Christine Bernard, head teacher of St Mary's school in Lewisham, said rhe cost of citizenship impacted many of her pupils "and their families who cannot afford to pay the fees but are unable to reach their full potential without their documentation."
She added: "We're asking for the Home Office to see sense and give children the chance they need to progress and succeed."
Citizens UK, which is campaigning for fees to be reduced, found last year that British child citizenship fees are the highest in the EU-15 group of European countries and 10 times higher than the likes of France, Spain, Denmark, Sweden and Belgium.
Immigration lawyer Colin Yeo said the high fees would have "disastrous consequences" for children later in life.
He added: "Charging children high fees to become British citizens obviously risks excluding some of them on the basis of their parents' income. This is so obviously unfair it is really hard to understand why the Home Office has adopted this policy."
Support free-thinking journalism and attend Independent events
Shadow home secretary Diane Abbott welcomed the inspectorate's recommendations, adding: "The Home Office fees are adding enormous pressure to families already having to pay excessive amounts for citizenship. This government has some of the highest charges on child citizenship fees in Europe and is making a profit from children born in the UK."
A Home Office spokesperson said: "To reduce the burden on UK taxpayers, fee levels take into account the wider costs involved in running our border, immigration and citizenship system, so that those who directly benefit from it contribute to its funding. The home secretary has committed to keeping fees under review.
"However, we recognise that we have a duty to support the vulnerable. That is why we have fee waivers in place for those who need it most, including children and young people who have spent a significant amount of their life in the UK."
Register for free to continue reading
Registration is a free and easy way to support our truly independent journalism
By registering, you will also enjoy limited access to Premium articles, exclusive newsletters, commenting, and virtual events with our leading journalists
Already have an account? sign in
Register for free to continue reading
Registration is a free and easy way to support our truly independent journalism
By registering, you will also enjoy limited access to Premium articles, exclusive newsletters, commenting, and virtual events with our leading journalists
Already have an account? sign in
Join our new commenting forum
Join thought-provoking conversations, follow other Independent readers and see their replies