Home Office 'helping abusive partners by producing forms making it easier to threaten spouses with deportation'
Exclusive: Campaigners say the forms are a 'formal weapon' for abusive partners
Jamie Merrill
Friday 08 January 2016 18:21 Comments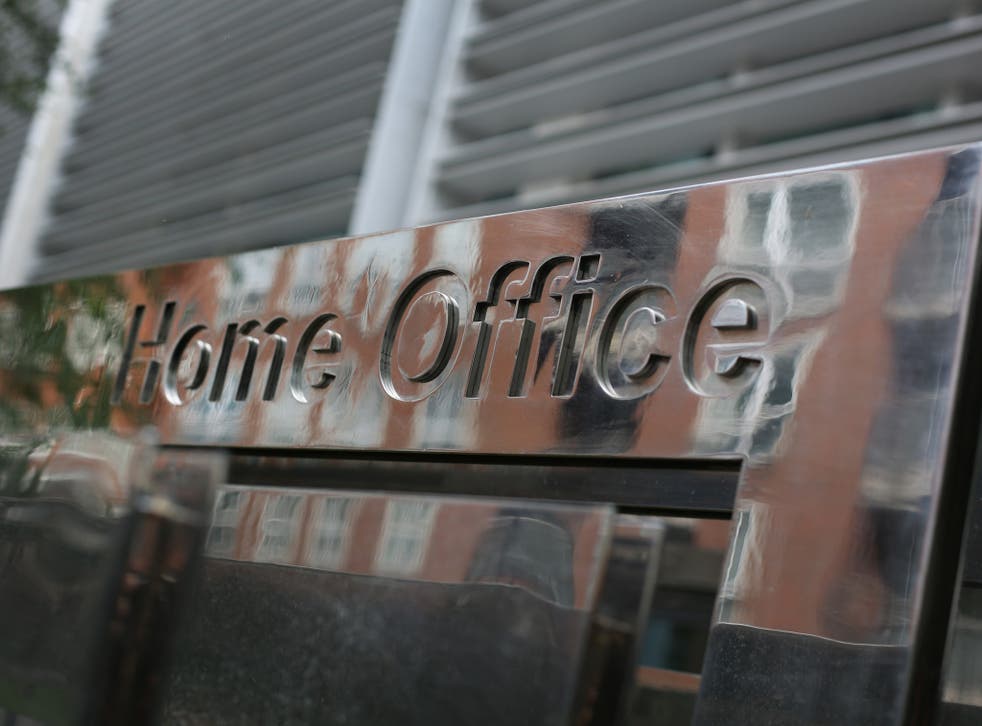 The Home Office has been accused of playing into the hands of abusive partners by producing forms that make it easier for them to use the threat of deportation against their spouse.
The publication of draft documents encouraging individuals to report the end of a relationship to immigration services has been condemned by campaigners, who say the forms are a "formal weapon" for abusive partners.
Spousal visas can become invalid when the holder's relationship with a British citizen ends and the new form appears designed to help "smoke out" individuals who are overstaying their visas.
But campaigners say the move is "callous" attempt to reduce net migration figures and creates an "official threat" for abusive partners to use against their spouse.
The new forms, which have been published by the Home Office on the gov.uk website, appear to be designed to be used when a relationship with a foreign national breaks down. They ask users to declare they "do not live with" and "do not intend to live with" their former partners, and provide this information to UK Visas and Immigration, the Home Office department in charge of managing deportations.
Abusive partners often hold their partner's passports and threaten to report them to the Home Office if they dare to leave, say immigration welfare charities. Campaigners say the new forms "play into the hands" of people abusing their partners, who are themselves often victims of trafficking or modern-day slavery.
Saira Grant, chief executive of the Joint Council for the Welfare of Immigrants, said: "Abusive partners often use the threat of removal from the UK as a means to force a partner to remain quiet and often in servitude. The creation of an official form which can be wielded as a threat will only serve to increase the power of abusive partners and the fear amongst those oppressed."
The forms have been condemned by Liberal Democrat leader Tim Farron MP who said it was "symptomatic" of the Home Office's "desperate need to look like it's doing something" on immigration.
Thom Brooks, a professor of government at Durham University, said the documents were a "textbook example" of how not to implement immigration policy, following recent legislation requiring immigrants to show proof of residency to rent a flat, apply for a driving license or open a bank account. He said: "The Home Office is effectively adding former lovers to the list of bank managers, DVLA staff and landlords acting as agents of the Border Agency."
The new documents, which were published last month and are titled "relationship no longer subsisting", follow Government moves to charge landlords with spotting illegal
A Home Office spokesman said the forms were not new, but had been put online for "ease of access". They said: "These forms are only one of a number of ways in which we identify people who have no entitlement to remain in the UK.
"When a relationship between a British citizen and a person with leave as a partner ends it should be reported to the Home Office. An assessment will be made as to whether cancellation of the partner's visa is appropriate."
Register for free to continue reading
Registration is a free and easy way to support our truly independent journalism
By registering, you will also enjoy limited access to Premium articles, exclusive newsletters, commenting, and virtual events with our leading journalists
Already have an account? sign in
Join our new commenting forum
Join thought-provoking conversations, follow other Independent readers and see their replies