Former Tory cabinet ministers attack Home Office over failure to introduce time limit on immigration detention
Conservative MPs condemn government's rejection of calls for 28-day time limit and demand Home Office ministers review 'clearly perverse' system as 'matter of urgency'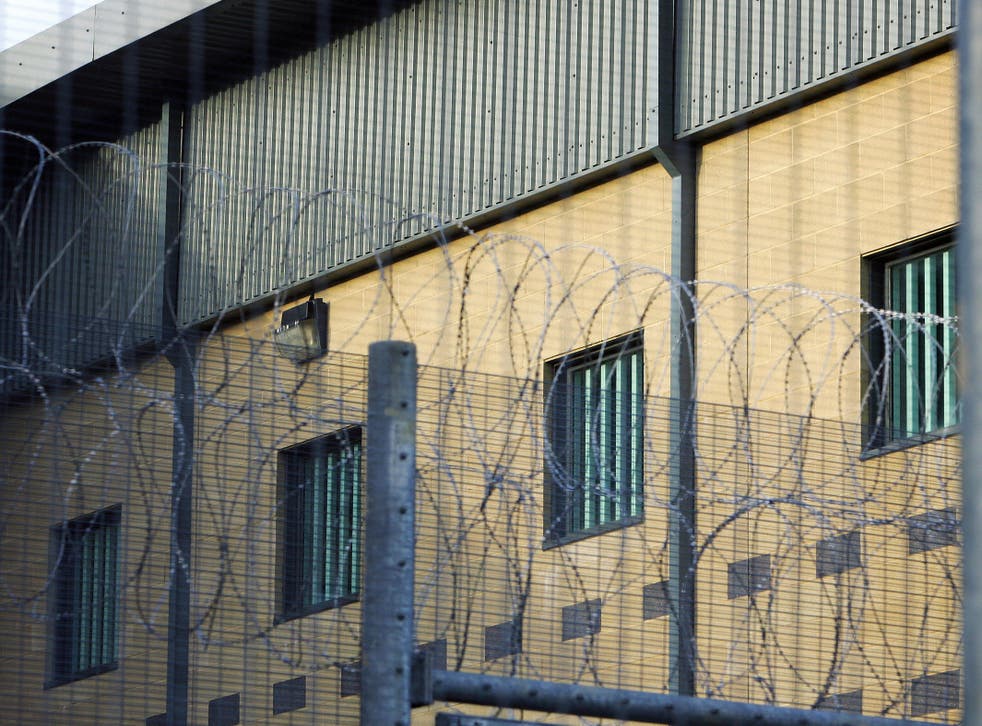 Former Conservative cabinet ministers have attacked the Home Office over its refusal to introduce a time limit on immigration detention.
The government has rejected widespread calls to end the indefinite detention of immigrants in the UK, claiming a time limit would "severely constrain" the ability to maintain effective immigration control.
It came in response to a report by the Human Rights Committee in February which urged the department to introduce a 28-day limit on how long people can be detained in removal centres, in order to end the "trauma" of indefinite detention.
The calls have been backed by a number of large charities and bodies including the UN, the Red Cross and Amnesty International UK, who say the system is severely damaging for the wellbeing of detainees – the majority of whom are ultimately released back into the community and not deported.
Britain is currently the only EU country without a statutory time limit for the detention of migrants and it has one of the largest immigration detention systems in Europe, with between 1,800 and 3,500 people held in removal centres at any given time in the past decade.
On average 35 per cent of immigration detainees between 2010 and 2018 were held for more than 28 days, according to the Migration Observatory.
In a letter to the Human Rights Committee, dated 23 July but released publicly on Wednesday, the then immigration minister Caroline Nokes said a time limit would "severely constrain the ability to maintain balanced and effective immigration control, potentially incentivise significant abuse of the system, and put the public at risk".
She added: "Any time limit would require a significant and costly reengineering of a wide range of cross-government and judicial systems to mitigate these consequences. Even countries that do apply a time limit to immigration detention do not operate such a short one."
A number of high-profile Conservative MPs have told The Independent the Home Office must urgently reconsider this decision.
Former Brexit secretary David Davis said it was a "very bad decision", adding: "I urge the home secretary to review it as a matter of urgency, since I believe that parliament will take a different view to the government on this matter."
Describing the absence of a time limit as "clearly perverse", Mr Davis said: "People who have been human trafficked are effectively being treated as criminals with indeterminate sentences. What really puts the public at risk is the Home Office's poor administration of its deportation policy.
"Furthermore, it is by no means clear that people who are held in detention centres are those who are a real risk to the public, since there is evidence of people who are a risk being released early."
Andrew Mitchell, former international development secretary, said: "I am sure that the Home Office will want to think carefully about this because when the matter comes before the House of Commons, as it undoubtedly will, the House of Commons may well take a different view."
Former attorney-general Dominic Grieve said he was sorry to hear the Home Office's response, adding that failing to implement a time limit was "leading to injustice".
He continued: "It was never going to be a blanket demand, but we need an adequate limit, rather than the system which prevails at the moment, where people can be detained for very long periods even though the Home Office doesn't want it, and then they eventually release the people back into the community."
The Independent recently reported on the case of a Zimbabwean man who was detained under immigration powers for more than four years – an experience he said made him feel suicidal.
In April, the prisons watchdog revealed self-harm among detainees in Colnbrook removal centre, one of Britain's largest detention centres, had surged threefold in the last three years despite a considerable drop in the population.
In response to Ms Nokes' letter, chair of the committee, Harriet Harman, said: "Home Office immigration detention is arbitrary, unfair and breaches human rights. Repeated detention and release, which characterises the system, shows that it must be reformed.
"Parliament will have the opportunity to consider changing the law to protect people from arbitrary detention when the Immigration Bill is brought back. I'm hopeful that with the strong cross-party backing for the proposals from our committee and the Home Affairs Committee it will do so."
British Red Cross: Detention Case Study
Pierre Makhlouf, assistant director at Bail for Immigration Detainees, condemned the Home Office's "cavalier attitude to the deprivation of liberty", adding: "The government ignores the fact that people are held in immigration detention sometimes for months and years when their removal cannot be enforced."
A Home Office spokesperson said: "No one is detained indefinitely. Most people detained under immigration powers spend only short periods in detention.
"We have made significant improvements recently, but we are committed to doing more and introducing further alternatives to detention, increasing transparency and improving the support available for vulnerable detainees."
Join our new commenting forum
Join thought-provoking conversations, follow other Independent readers and see their replies