Home Office 'presenting opinion as fact' on immigration issues, lawyers warn
Prominent barristers claim department's press office has become 'mouthpiece for a political campaign'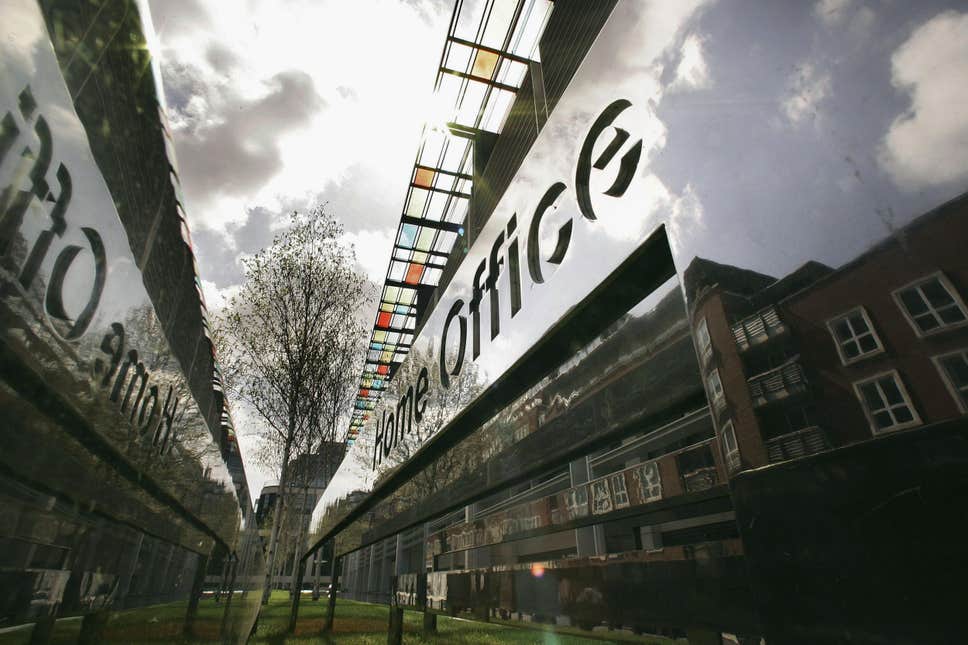 Prominent barristers have accused the Home Office of misleading the public on immigration issues in the UK in breach of the civil service code and equating "child rapists" with "failed asylum seekers".
Twelve sets of chambers and a number of independent barristers have submitted a complaint to the department about a press release published on the Home Office website on 20 March, entitled "Alarming rise of abuse within modern slavery system", in which Priti Patel is quoted as stating that modern slavery safeguards are being "rampantly abused".
The press release claims there have been "major increases" in "child rapists, people who threaten national security and failed asylum seekers [...] taking advantage of modern slavery safeguards" in order to prevent their removal and enable them to stay in the UK.
It goes on to state that the number of modern slavery protection claims has doubled in the period 2017 to 2020 – but it does not present any evidence to suggest that there has been a rise in failed or false claims.
The barristers' letter, whose signatories include One Pump Court Chambers and Garden Court Chambers, accuses the department of "failing to take care to distinguish between unevidenced political opinions and facts grounded in evidence" and "creating or perpetuating a risk of misleading the public".
It continues: "By permitting the ministry press office to become the mouthpiece for a political campaign, they failed to use resources only for the authorised public purposes for which they are provided."
Suspected modern slavery victims in the UK are referred to a framework called the National Referral Mechanism (NRM), which assesses whether there are reasonable grounds to believe they are a victim. If it is decided there are, they become eligible for financial support and housing and cannot be deported until a conclusive decision is made on their case.
In the press release, the Home Office cites the alleged "major increase" in abuse of this system as a reason to consult on whether to "strengthen" the threshold on modern slavery identification so that fewer people are viewed as potential victims.
The lawyers say the Home Office's claim of an "alarming rise" in people abusing the modern slavery system by posing as victims to prevent their removal is "not supported by any evidence set out in the article".
They add that the press release creates "false equivalence" between "child rapists, people who pose a threat to our national security and serious criminals" and "failed asylum seekers".
"While the former three categories all contain people who have demonstrably posed a serious danger to the public in some way, the final category, 'failed asylum seekers', does not," states the letter.
"Any suggestion that the list is not implying an equivalence between failed asylum seekers and the other categories would be disingenuous."
The barristers claim the government's press release contravenes all of the "core values" in the civil service code: integrity, honesty, objectivity and impartiality.
It was published days before the home secretary announced her new plan for immigration, which includes deporting asylum seekers who arrive in Britain via unauthorised routes and denying them rights if they cannot be deported.
The new plans also include opening up the possibility of processing asylum seekers offshore, and "clarifying" the standard on what qualifies as a "well-founded fear of persecution" in asylum claims.
Rudolph Spurling of One Pump Court, who coordinated the letter, told The Independent that Ms Patel's "gratuitous attacks" against the asylum system in the press release were "particularly concerning" given that she launched her new immigration plan a few days later.
"Lumping in failed asylum seekers with 'child rapists' and 'people who pose a threat to our national security and serious criminals' was an egregious attempt to demonise people who've not been shown to pose any danger to the public. Furthermore, there was no attempt to justify the rhetoric with relevant statistics," he added.
A Home Office spokesperson said: "Our asylum system is broken and open to abuse. That is why we launched our new plan for immigration.
"Our position is supported by evidence, including published statistics and Home Office analysis."
Join our commenting forum
Join thought-provoking conversations, follow other Independent readers and see their replies