Asylum seekers in Middlesbrough suffering abuse after front doors were painted red to identify them will have doors repainted
G4S was allegedly asked in 2012 to do something about the red doors and the abuse they appeared to have caused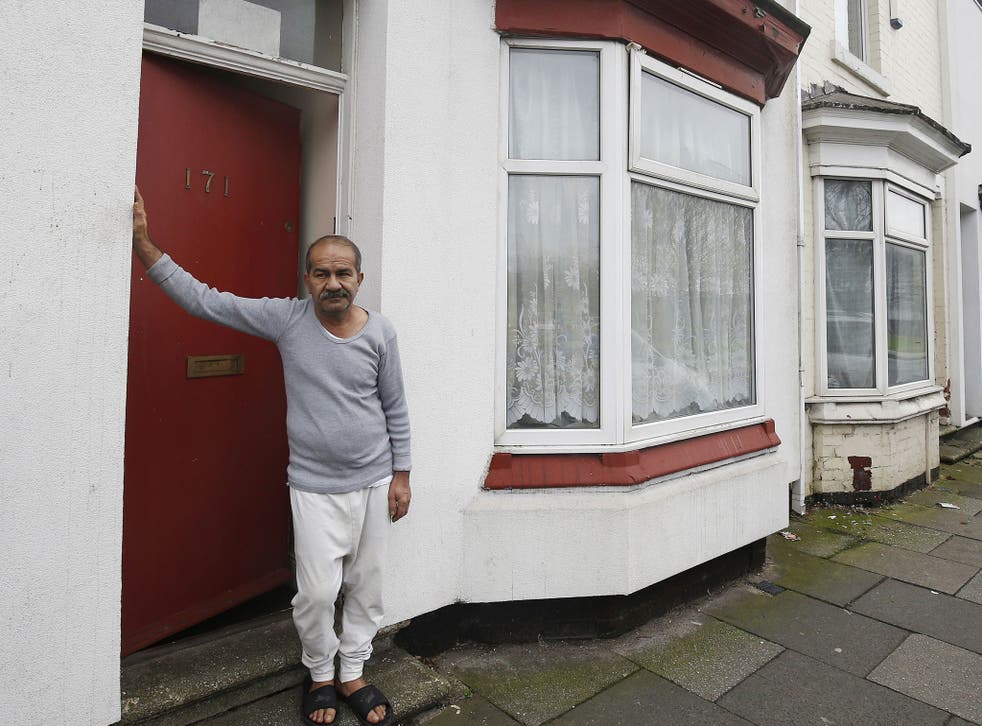 Front doors on the homes of asylum seekers will be repainted after concerns they had been marked out in red - exposing them to racial abuse and vandalism.
The Home Office has launched an urgent review of the properties in Middlesbrough after residents reported eggs and stones being hurled, dog excrement smeared on windows and frequent racist jibes.
Ian Swales, former MP for Redcar, likened the red paint to the yellow stars Jews were forced to wear in Nazi Germany.
The Liberal Democrat described them as a "mark of separation" that "reminds you of Germany in the 1930s".
Iranian asylum seeker, Mohammed Bagher Bayzavi, 58, said: "Everyone here knows the red colour is Jomast. Change the colour - anything but red."
The properties, owned by Stuart Monk, are subcontracted to Jomast by security company G4S, which holds the contract for housing asylum seekers in the North East.
G4S and Jomast denied claims asylum seekers had been delibrately identified by red paint, but accepted the majority of doors, both private and asylum seeker accommodation, were painted red.
In a statement, G4S said: "Although we have received no complaints on the issue from asylum seekers we house, in light of the concerns raised, Jomast has agreed to address the issue by repainting the front doors in the area so that there is no predominant colour."
However, Suzanne Fletcher, a local resident who chairs the Liberal Democrats for Seekers of Sanctuary, reportedly said over the last four years the case had been raised with the Home Affairs committee, the National Audit Office and Mr Swales.
She told BBC Radio 4's Today programme: "In September 2012 we asked G4S if they would do something about the red doors and they replied that they had no intention of doing anything about it."
As well as reportedly previously raising the case, other residents had attempted to deal with matters themselves.
Ahmad Zubair, from Afghanistan, told The Times: "Asylum houses have red doors. Everyone knows that."
He had repainted his front door white, but claims a Jomast worker repainted it red - citing company policy.
Andy McDonald, the member of parliament representing Middlesbrough, told the Times the red doors were "a way of marking people out that is reprehensible".
UK news in pictures

Show all 50
Immigration minister, James Brokenshire, said: "I am deeply concerned by this issue and I have commissioned Home Office officials to conduct an urgent audit of asylum seeking housing in the North East.
"I expect the highest standards from our contractors. If we find any evidence of discrimination against asylum seekers it will be dealt with immediately as any such behaviour will not be tolerated."
The Times found that 155 of the 168 houses it visited in Middlesbrough were red. Out of the 66 residents reporters spoke to, 62 of them were asylum seekers, of 22 different nationalities.
Stuart Monk and Jomast have been approached for comment.
G4S has been contacted, but currently has no comment on Ms Fletcher's claims.
Join our new commenting forum
Join thought-provoking conversations, follow other Independent readers and see their replies