Home Office 'locking migrants in rooms for more than 13 hours a day' in breach of human rights
Exclusive: 'Lock-ups' and insanitary conditions violate human rights of detainees, lawyers say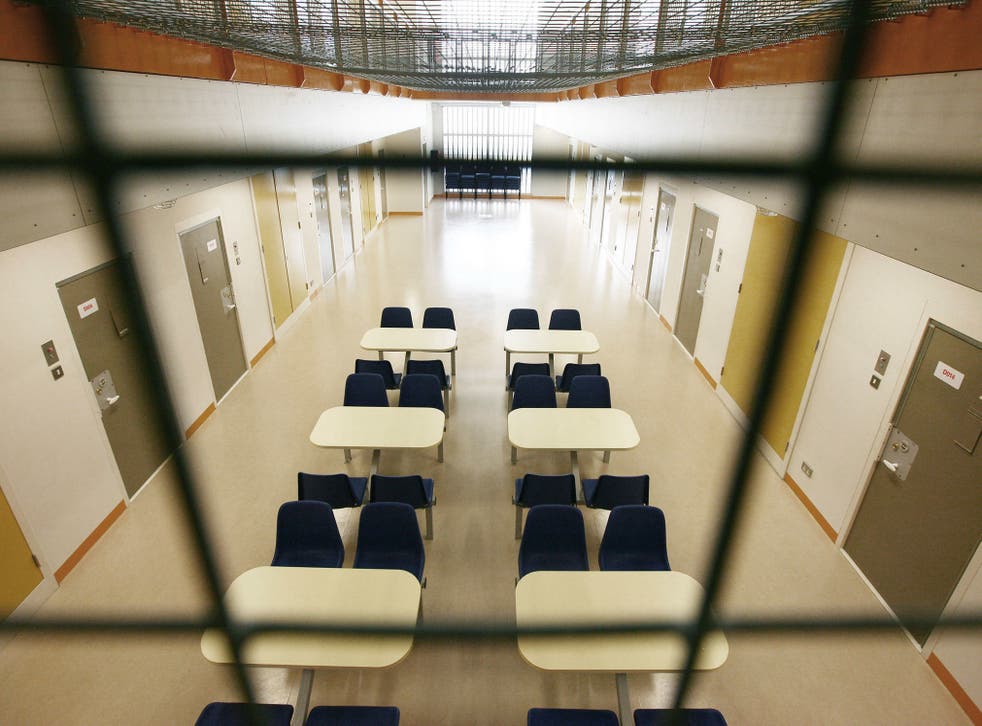 The Home Office has been accused of locking migrants up in their rooms for more than 13 hours a day in "degrading" and insanitary conditions, in breach of their human rights.
Detainees at Brook House Immigration Removal Centre have lodged a High Court challenge to the lock-in regime and living conditions at the centre, which psychologists say is likely to have a "highly adverse effect" on detainees' mental health.
They say all those held at the centre are locked in their rooms every night between 9pm until 8am, and again during two other "lock-ins" carried out during the day between 12pm and 1pm and again at 5pm and 6pm – amounting to a total of 13 hours.
Asylum seekers and other migrants are sent to Brook House when the Government wishes to establish their identities or facilitate their immigration claims.
Critics point out detainees are not held there because they are suspected of criminal offences and should therefore not be treated like prisoners.
The conditions are exacerbated by the fact that their rooms reportedly contain toilets with no doors or screens, meaning they must use the toilet in the presence of others detained in the room.
Lawyers representing the claimants argue the lock-in regime and cell conditions in Brook House – an immigration centre that was recently subject to an investigation exposing abuse and humiliation of detainees by guards – violate fundamental human rights enshrined in European law.
One of the claimants, a man who shares a room with two other detainees, said he had suffered from recurring chest pains for six months, with regular headaches. During the course of the overnight lock-ins, he allegedly requested painkillers by using a buzzer, but his requests received no response.
In court documents seen by The Independent, the man describes his sense of shame at having to use the toilet in view of another detainee. He said this, along with the smell, was so intolerable that he forced himself to forgo using the toilet for as long as possible during the night.
As a practising Muslim, the conditions mean the man said he found himself praying in unclean conditions in unacceptable proximity to a toilet.
Research shows that the detention of immigrants can have a highly negative impact on their wellbeing. A study by the Royal College of Psychiatrists (RCP) earlier this year found that more than half of detainees have some form of mental health condition.
Dr Piyal Sen, from the RCP, told The Independent the act of locking people up in their rooms while in detention would likely place them at even higher risk.
He said: "There is a wealth of research showing that any form of detention has a negative effect on people's mental health. And immigrants are at even higher risk. A lot of them will have experienced some sort of detention before.
"They might have been a victim of torture, or subjected to various means of inhuman treatment. A lot of research shows that such people with past trauma of such nature are far more vulnerable to detention.
"Being locked up within detention would make this even worse. Evidence shows that locking these people in a confined space can have a highly adverse effect on their mental state."
Responding to the findings, Labour's Shadow Home Secretary Diane Abbott told The Independent: "The reports and evidence about the regime at Brook House are intolerable. Foul conditions, abusive behaviour and lock-downs should not be tolerated anywhere. But this is a detention centre, not a jail.
"Irrespective of the outcome of the case Amber Rudd should act immediately to ensure an end to this inhuman system."
Jonathan Bartley, co-leader of the Green Party, meanwhile said he had met detainees who are suffering such treatment, and urged the Home Office to clear the "systematic failings and human rights breaches" in immigration detention.
"I have met detainees and heard first hand their stories of being locked up for hours and of the insanitary conditions within cells," he said. "Almost every day there is new evidence of abuses and how Britain's detention system treats people as less than human. Basic decency and rights should not have to be won in court.
"It is time the Home Secretary took some responsibility for the clear systematic failings and human rights breaches at Brook House, and detention centres across the country."
Puja Nandi, public law caseworker at Duncan Lewis, who is representing the claimant, said: "The treatment of detainees in Brook House IRC is extremely concerning. Detainees are locked in their rooms for 13.5 hours every single day. They are forced to use toilets, which are unscreened, in front of their roommates.
"They are mocked by detention staff, turned away from healthcare and subjected to segregation as well as inhumane cell conditions. This endless list of degradations amounts to a monumental failure by the Home Office to ensure dignity for the detainees at Brook House.
"As my client told me, 'It is like hell in here'. All detainees should be treated with humanity and respect and we hope our challenge will compel the Home Office to guarantee such treatment."
Celia Clarke, director of Bail for Immigration Detainees (BID), a charity that offers detainees legal advice and representation, said the current situation in Brook House showed there had been a "woefully inadequate" response from the Government since the Panorama investigation in September.
"Following the Panorama programme's undercover footage of abuse and cruel treatment of detainees in Brook House, there has been a woefully inadequate response. It is clear that the situation in Brook House is still completely unacceptable for detainees," she told The Independent.
UK news in pictures

Show all 50
"We urge the government to condemn this and to take immediate steps to ensure that detainees, if they must be detained at all, are held in humane conditions."
Duncan Lewis Solicitors are pursuing interim relief in the form of release for all five claimants and a suspension of the lock-in process, with all toilets to be adequately covered. A hearing is set to take place in the High Court on Friday.
If successful, the challenges could fundamentally restructure the manner in which immigration removal centres operate.
The Home Office said it would not comment on ongoing legal proceedings, adding that companies which ran immigration removal centres are contractually obliged to conduct monthly and annual health and safety inspections.
Join our new commenting forum
Join thought-provoking conversations, follow other Independent readers and see their replies