Home Office reverses decision to deport student with place at Oxford University after backlash
Brian White had application to become a British citizen by naturalisation rejected in 2014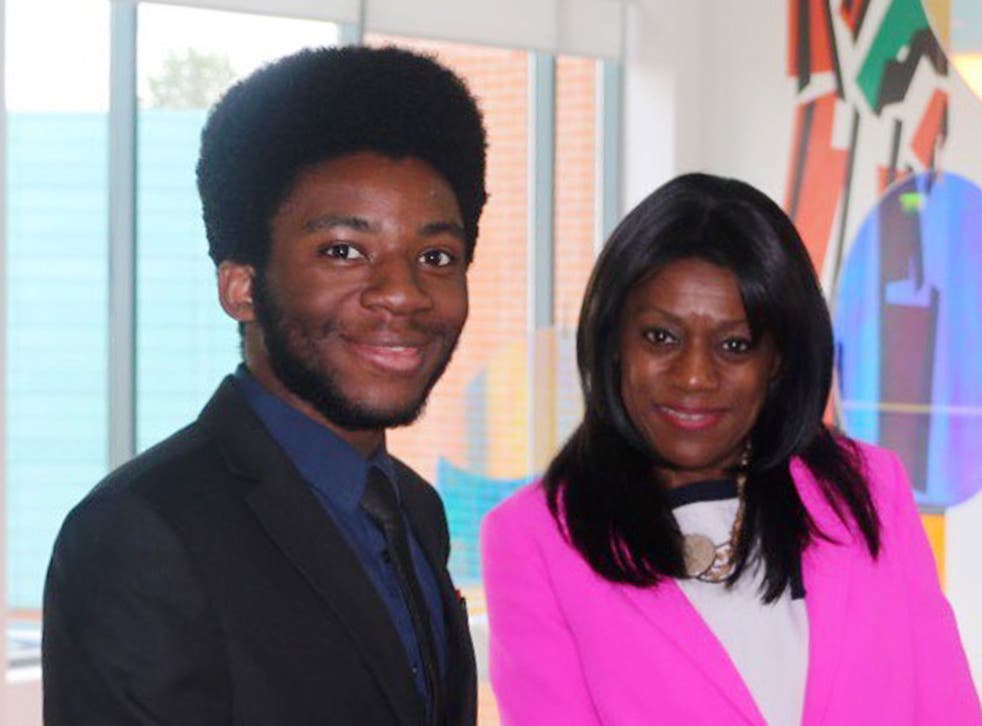 A "brilliant" student has won his battle to remain in Britain indefinitely and take up a place at Oxford University after initially being told he must leave the UK.
Brian White, who moved to the UK aged 15 with his adoptive family after his British father decided to return home from Botswana, was informed of the decision by his lawyer.
The news was announced by a friend of Mr White who organised a petition calling on the Home Office to grant the 21-year-old, from Wolverhampton, indefinite leave to remain in the UK.
Mr White, who lived in a Zimbabwean orphanage until the age of six and was fostered and later adopted by the White family, had an application to become a British citizen by naturalisation rejected in 2014.
The straight-A student had feared his immigration status could cost him a place at Oxford to study chemistry.
His friend Luke Wilcox set up the petition, signed by more than 110,000 well-wishers, urging the Home Office to grant indefinite leave to remain to "a fantastic person who is just as much a part of British culture and society as you and I".
In a statement Mr Wilcox said: "At the moment we would like to enjoy some personal time.
"But we would like to thank all those that supported the campaign and signed the petition, and we are grateful to them for helping change Brian's life."
West Midlands police and crime commissioner David Jamieson last week called on the Home Office to "act quickly" and "see sense" in its consideration of the case.
Calling for the case to be fast-tracked, Mr Jamieson said: "Brian is an exceptionally bright and talented young man and he must be allowed to fulfil his full potential."
PA
Register for free to continue reading
Registration is a free and easy way to support our truly independent journalism
By registering, you will also enjoy limited access to Premium articles, exclusive newsletters, commenting, and virtual events with our leading journalists
Already have an account? sign in
Register for free to continue reading
Registration is a free and easy way to support our truly independent journalism
By registering, you will also enjoy limited access to Premium articles, exclusive newsletters, commenting, and virtual events with our leading journalists
Already have an account? sign in
Join our new commenting forum
Join thought-provoking conversations, follow other Independent readers and see their replies